Naaaa na na na na na nuh, na nuh nuh nuh nuh neh nuh naaaaa.... The song has been in my head for, seemingly, EVER! I can't get rid of it. I hum it doing dishes, laundry, taking the kids somewhere... If you're not a gamer, or don't know one,
Katamari Damacy
is a video game, wherein you push a little sticky ball over really cluttered environs, and pick up things from pushpins and paperclips to sumo wrestlers, cars and continents. Several games later, we have
Beautiful Katamari
, which my beloved husband has bought me for Xmas. In trembling anticipation, I made...a bag, purse, tote, whatever, dammit, it's
KATAMARI
!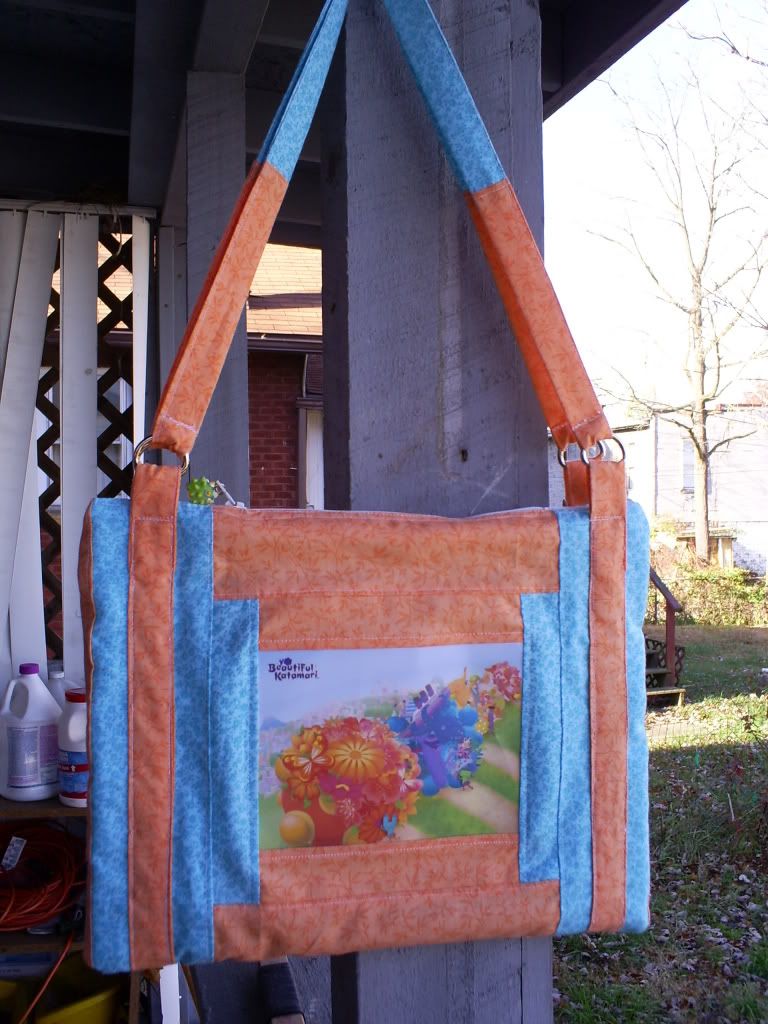 Trying to get the camera to cooperate for a zoom of the picture.
Reverse side of the bag.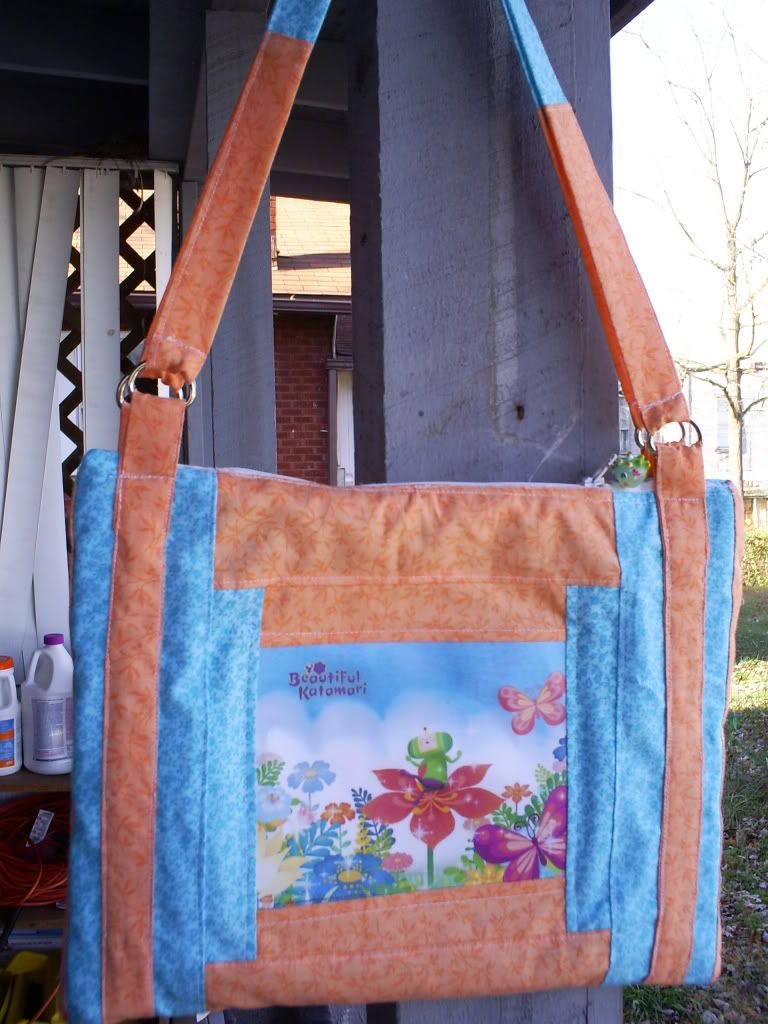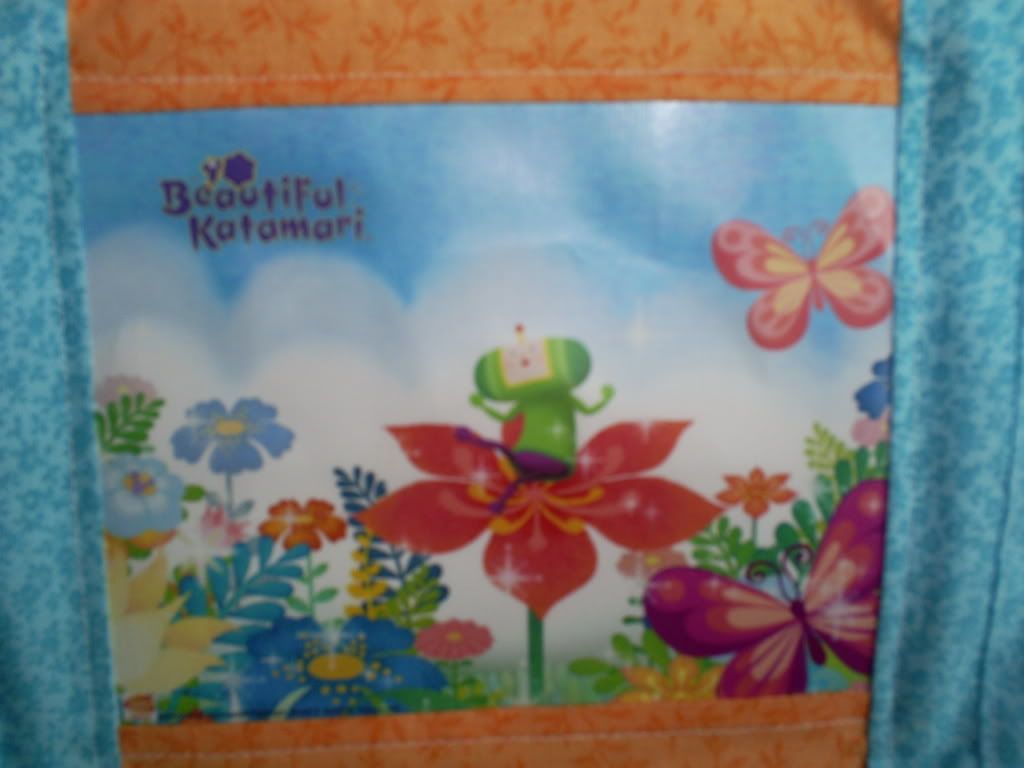 Interior. You can see the zipper charm on the left corner. (Forgive my nasty tan carpal glove edge. Unavoidable in cold weather. And I really do have a thumbnail! My thumb is just bent in this shot. Though it looks really odd, I admit)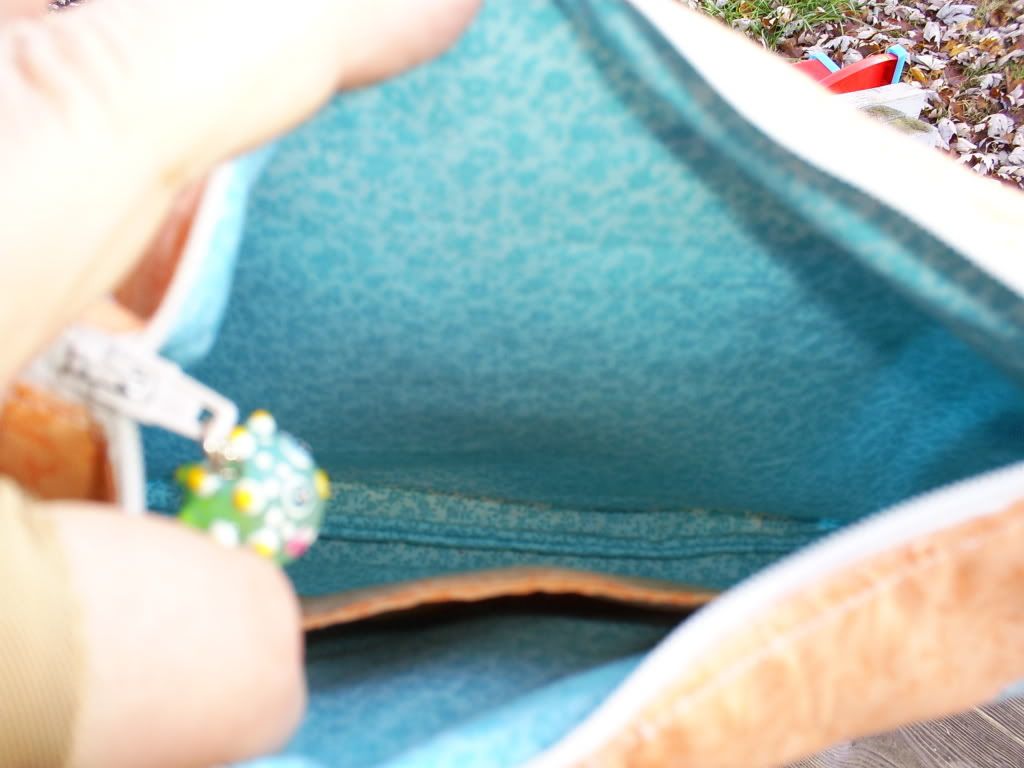 The charm is a temp one, till I sculpt a polymer katamari ball myself. In the meanwhile, it's from Roly Poly, and it's a blowfish, with just the cutest face in the world. This is a fairly blurry shot. Sorry!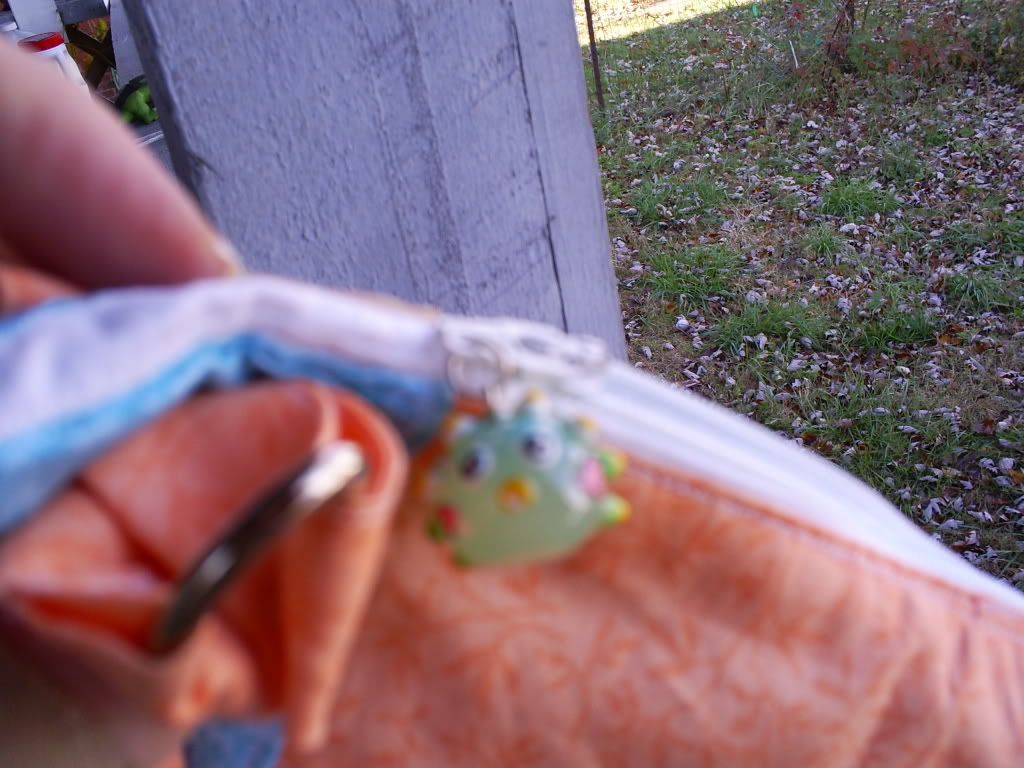 I know it's a blowfish...and katamari don't have faces (till you roll up some people
), but if you turn the charm over...it looks like katamari. Even in blurry early morning photos!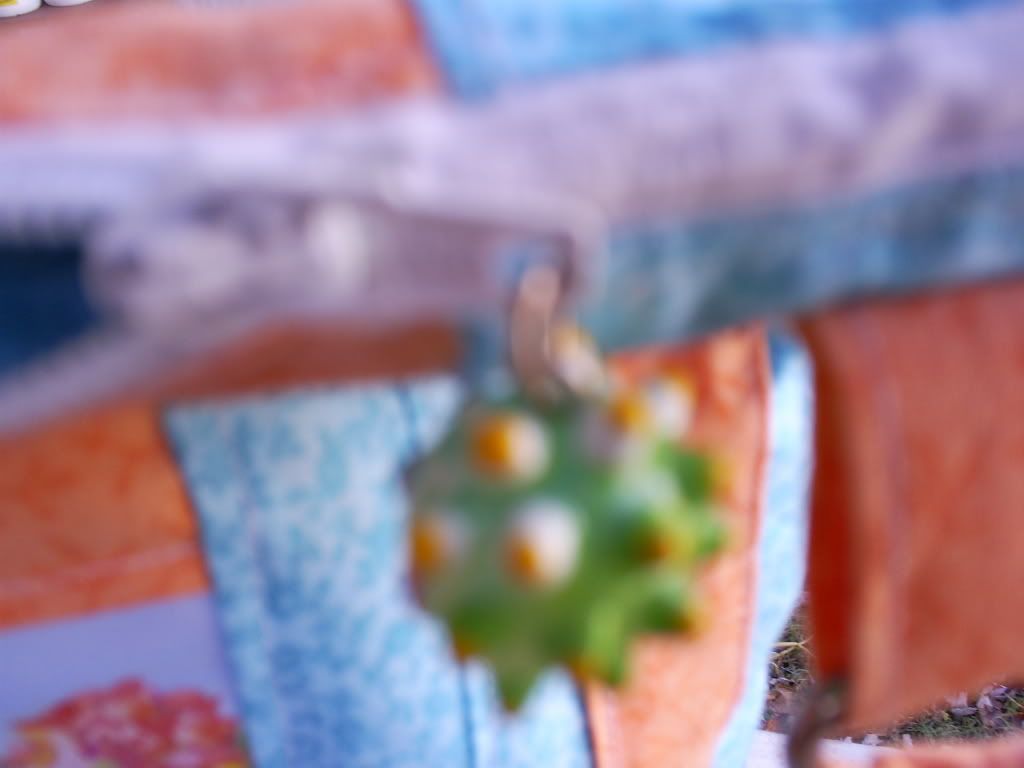 So, on with the song! Naaaaa, na na na na na nuh....