Cocorific, what a great package. Bats were my fourth animal on my list
Ok, I received an awesome package from AniMei today! Love it!!
My animals were Ravens, Ranchu goldfish, and Giraffes
Here's my overall package in it's packaging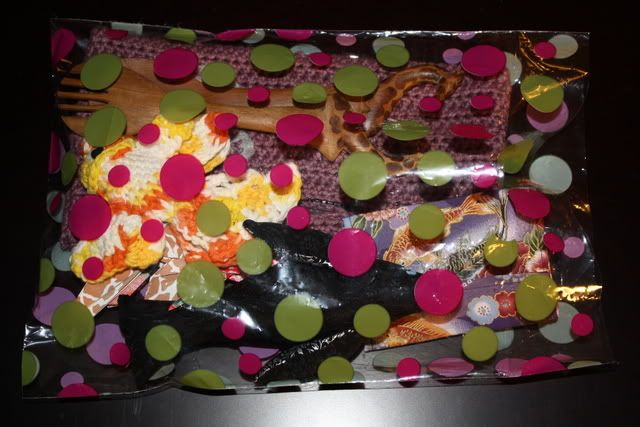 And out of the package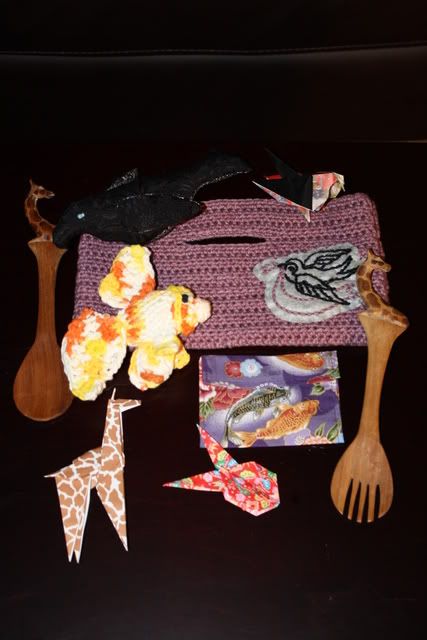 I wish the Raven came out better but he's so cute.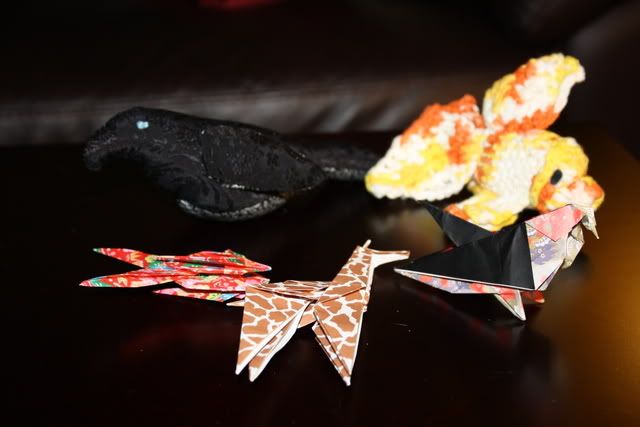 I'm for sure going to use the wonderful knitted clutch purse and card holder. I switched over my bus pass and bus card into the card holder as soon as I opened it up.
And the inside of the purse
I had such a good time doing his swap, thank you everyone!