Ok, yes it seems that you've probably all seen pics of these same types of felt food items before, but guess what? YOU GUYS have been my inspiration. I browse these pages for way too much of my day and ooh and aww over so many, then I save half of the pictures to inspire me to do great things, so thank you, thank you all!!!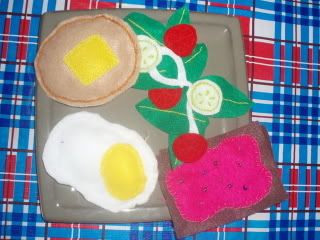 Close up of the salad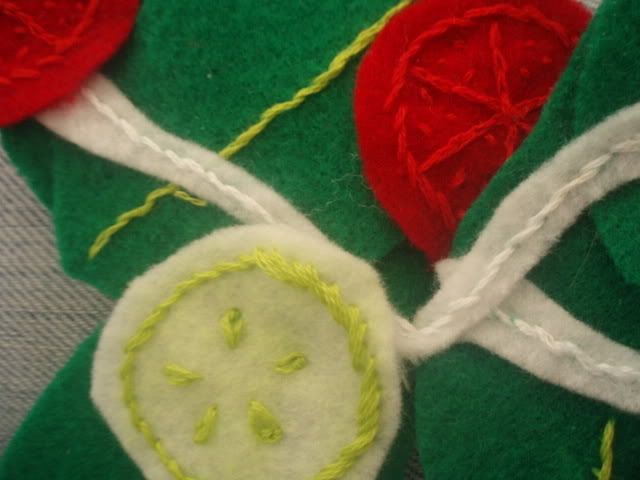 At the time of the picture, the pop tart was not done yet. It is now!
So again, thank you all for your incredible inspiration. I'm making most of my kids' Christmas gifts, thanks to you all!!!