I was sleeping so good this morning when I heard the alcove window above my bed rattling open. When I looked up these guys were sitting there staring at me!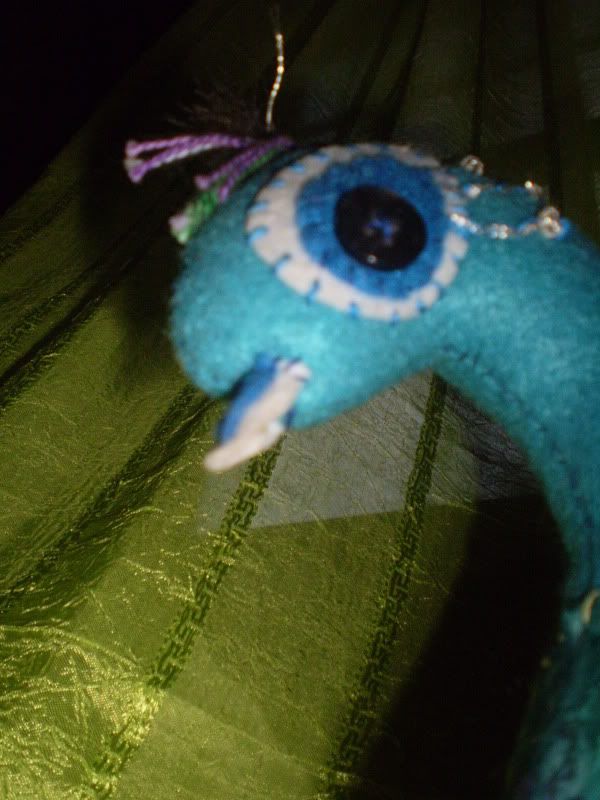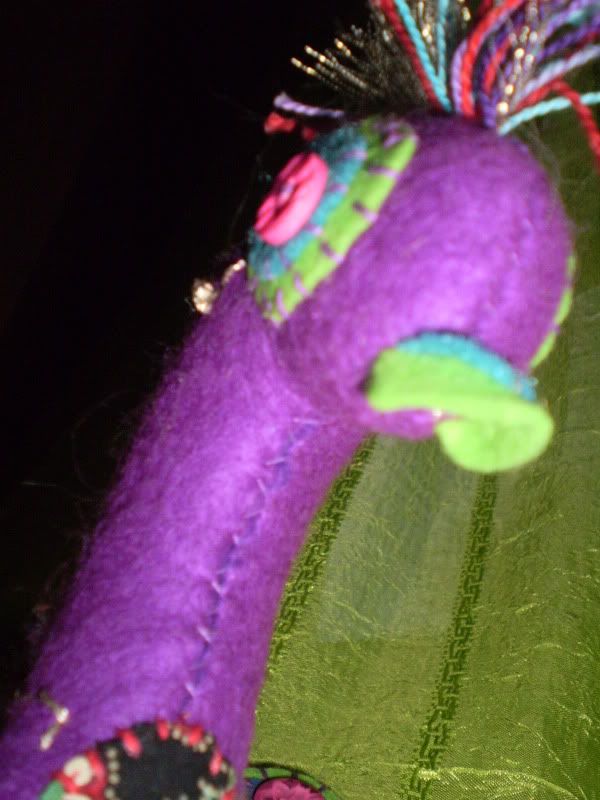 Once I got over the fright of them looming over me I grabbed the camera for a photo shoot! They were very vain and let me take so many pictures!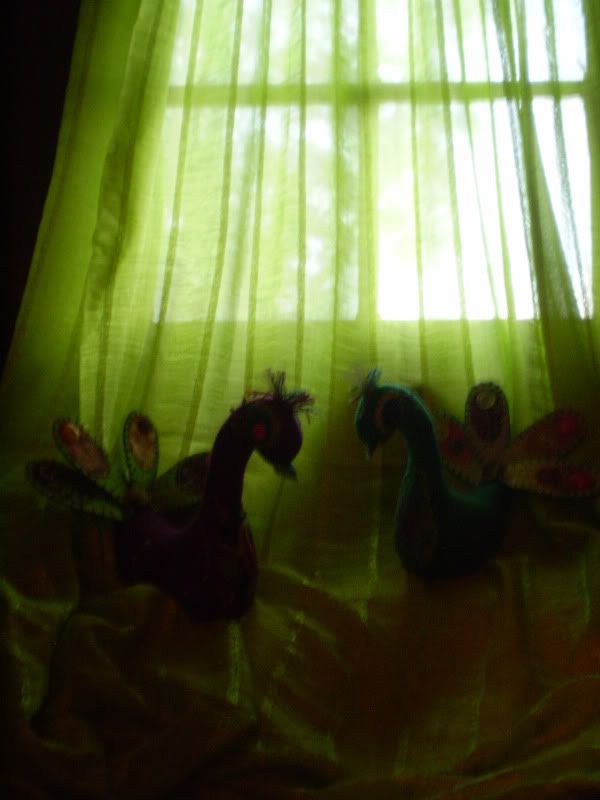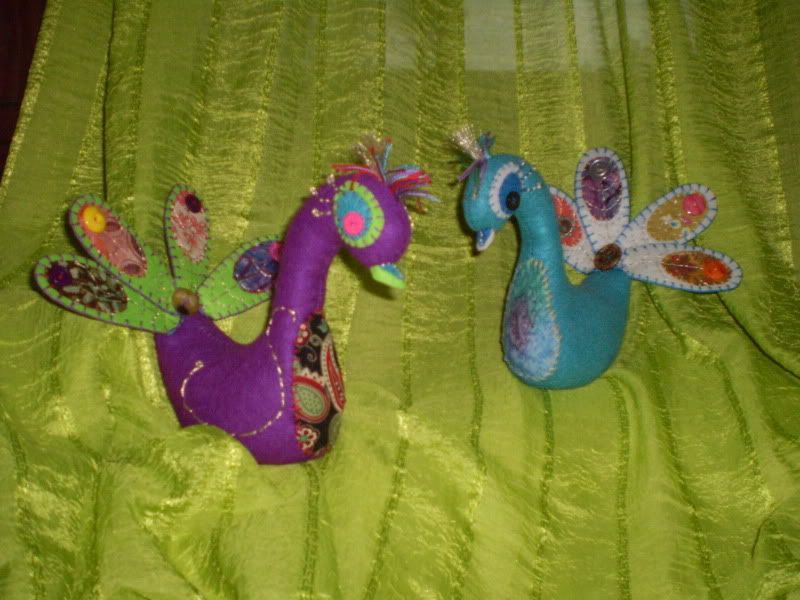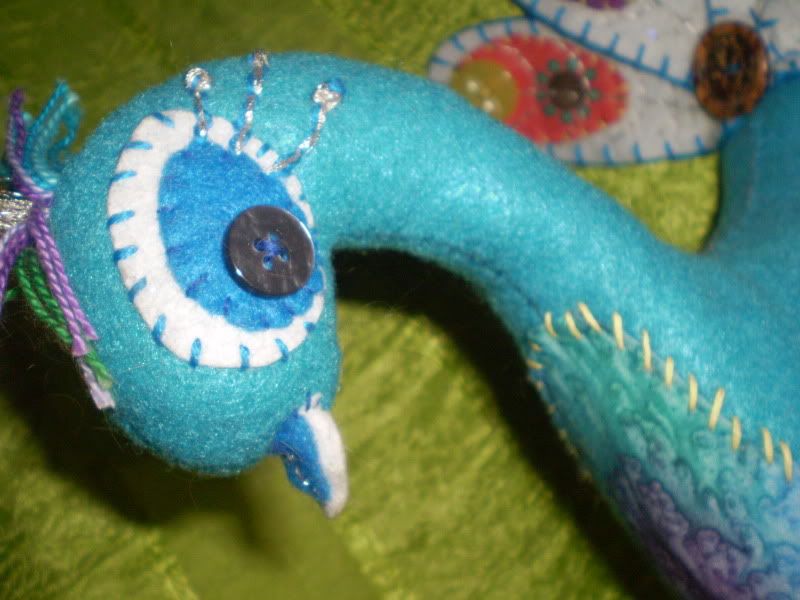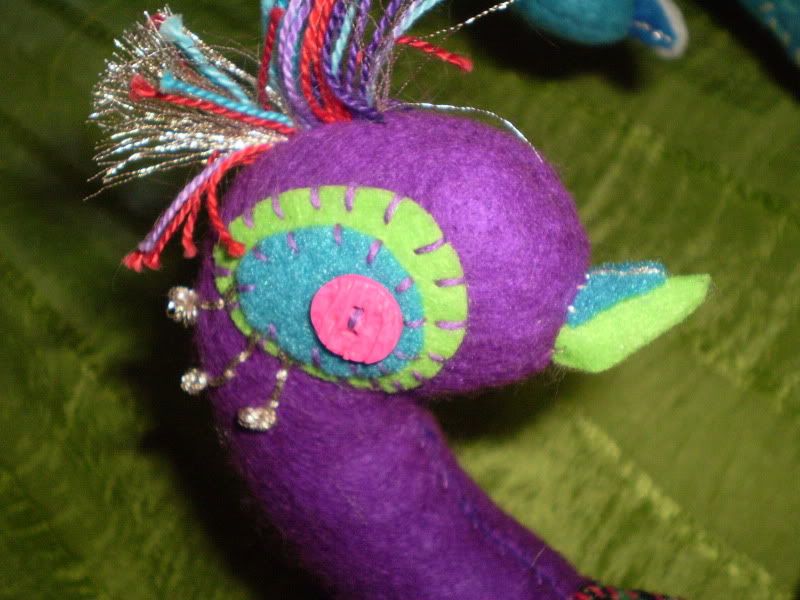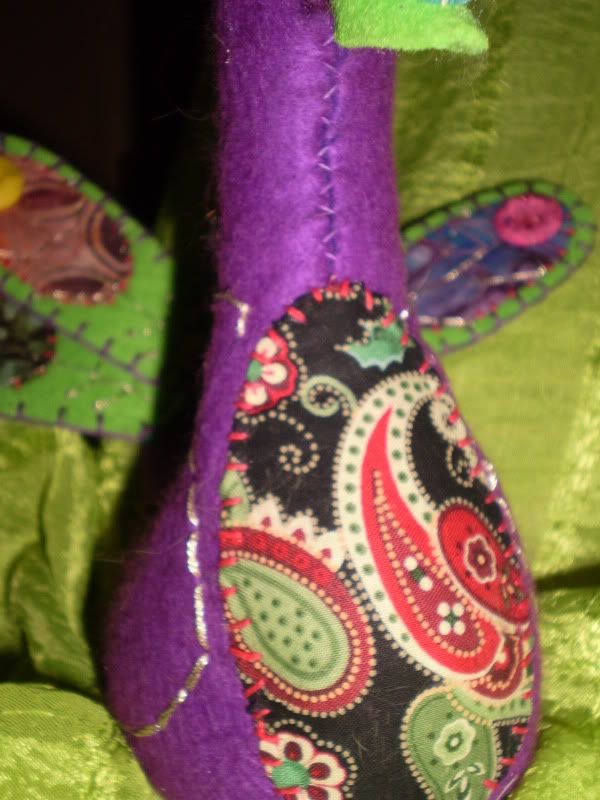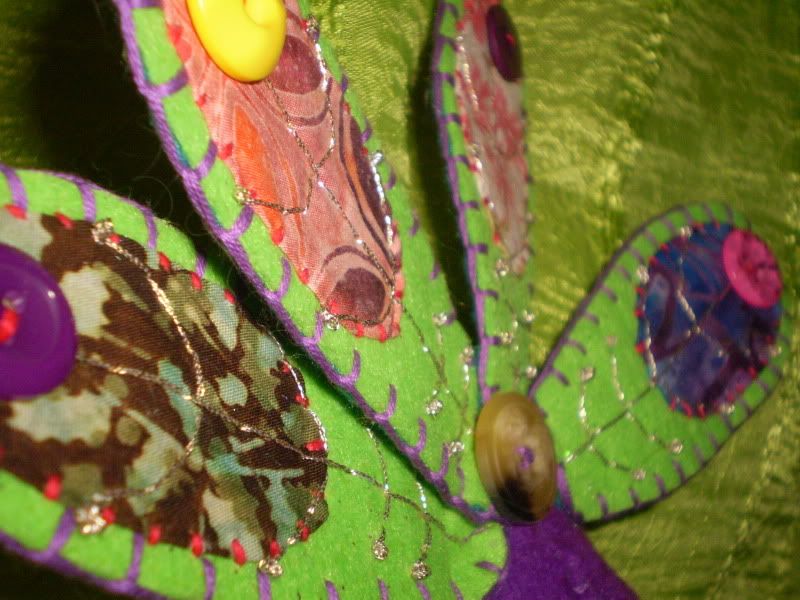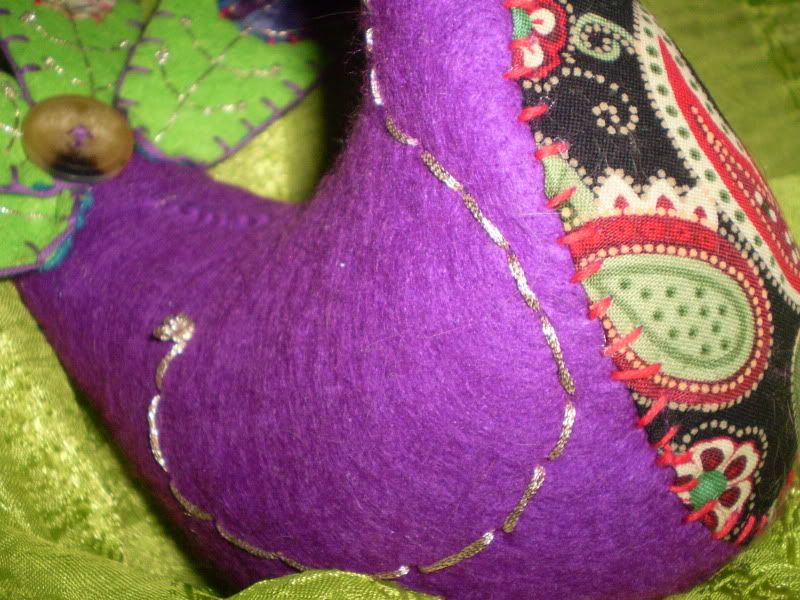 We decided to keep them. <3 Mom got the blue one and the funky purple one was mine.
The blue one was made first so it has less details than the purple one. The metallic thread was a pain to sew with but I'm quite pleased with the results! The fabrics on their tummies and tales came from small squares and remnants we got at our LFS. <3 The buttons came from Mom's button stash that I raided.
haha ~ The green and white felt on the tails are really glittery in person but the camera couldn't catch it. There's more details on how I made them on my
craft blog.
Inspired by
onegroovyday
who was inspired by a pattern in this
book.
I hope you like this, let me know what you think!
<3