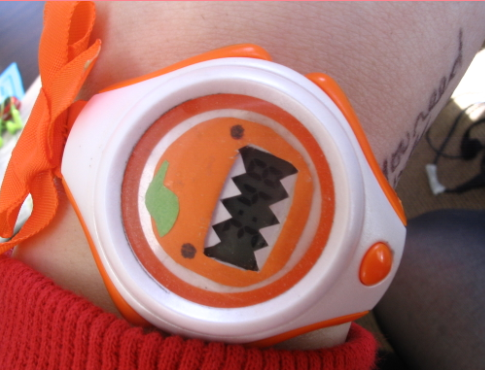 (Not 100% sure jewelry is the best place to put this, but it seems to fit here better than anywhere else.)
Bought the watch for $2, but it was ultra boring so I un-boring'd it.
The face is made of origami paper and the strap is a ribbon.
Thanks much for looking!