Here are some granny square blankets that I have made. Sorry about the pics in advanced.
This was made for my godson.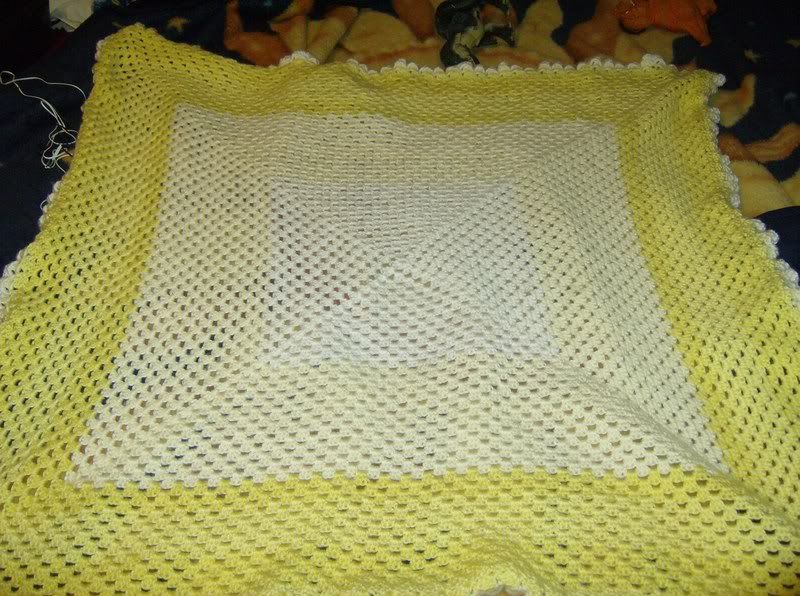 It's made from Caron Simply Soft in White (small white square), Off White (middle), and Yellow (outer edge). The edging is what I would refer to as scalloped. I used what was left of the yarn only I reversed the colors.
This one is for my niece as a Christmas gift.
I used Mainstays Craft in Burgundy. It's about 4'3" across and I would have made it bigger but the yarn brand was discontinued.
The edging is done in Mainstays Craft in Autumn Red also discontinued
. The first row is half-double crochet followed by a second row of single crochet to make it look like the blanket stitch.
Hope You guys like.
Update.

I Finally found some pictures of my first granny square blanket.





I made this for my mom's birthday last year. I took me about 7 months including 2 months where I got so frustrated that I pushed it behind all my clothes in my closet. The finished size fits her queen size bed.





The edging is just double crochet into each stitch around.