Hello, this game was revamped by my boyfriend. He wasn't happy with the stale look of the game.
The original game box.
The Wasteland, Wheat, and Brick game tiles - before is below and after is above.
The Forest, Sheep, and Ore game tiles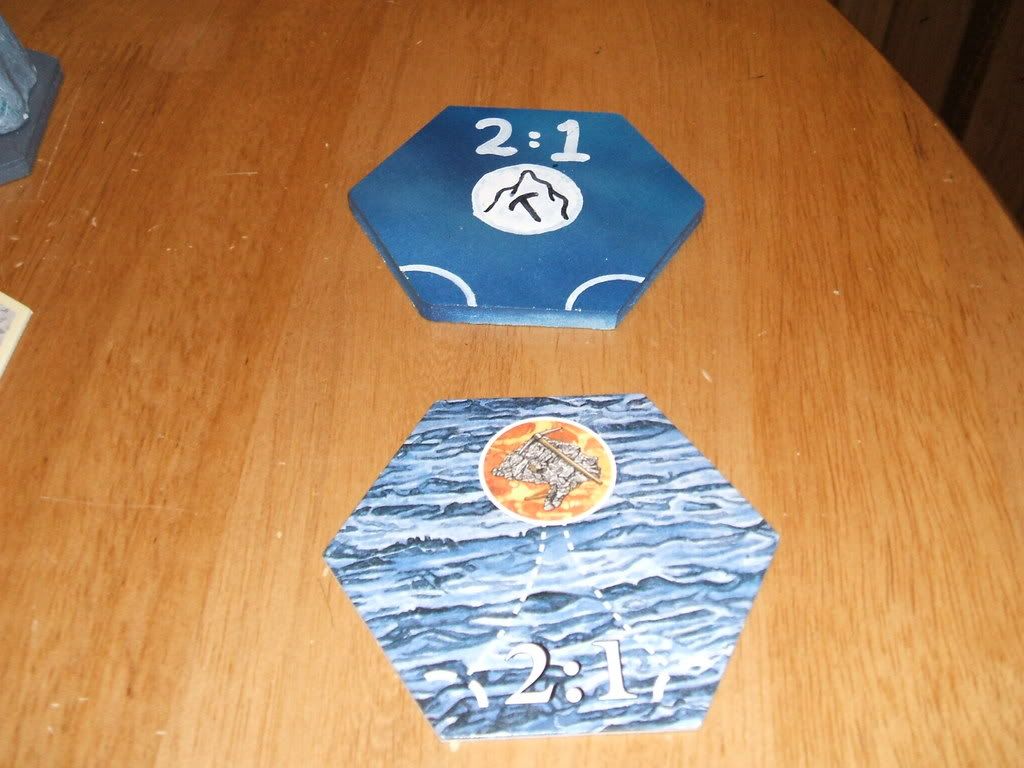 The water/port game tile.
The complete game setup with the new tiles and existing playing peices and cards.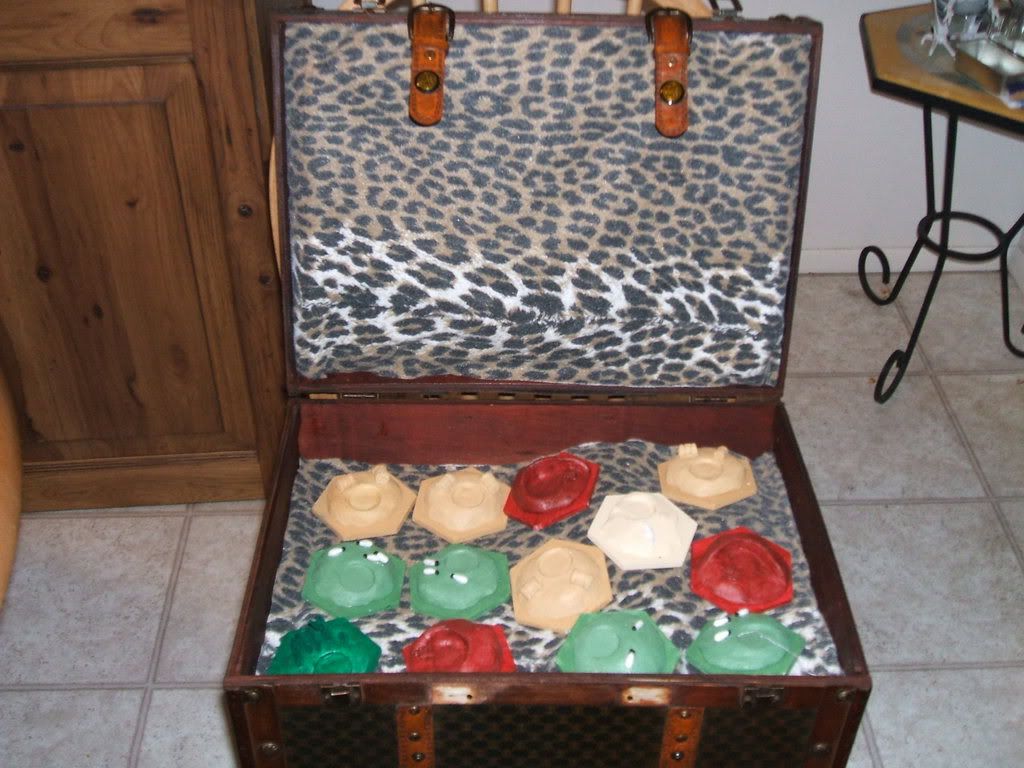 And finally the box we made for it, the new peices couldn't fit in the old one! Thanks for looking.