i recently knit a ton of headbands cause bangs are annoying when they're in your face and you don't want them to be ... here they are!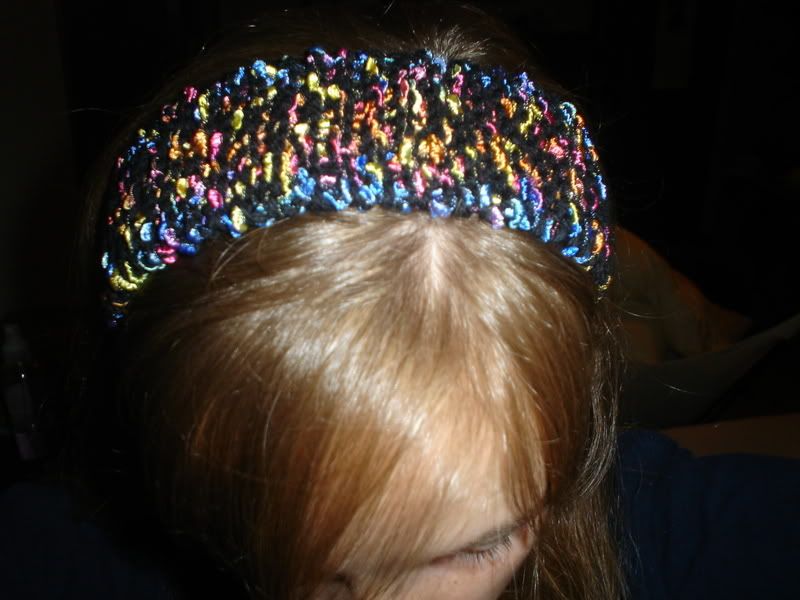 this is just straight garter stitch - lion brand trellis & plain black acrylic yarn.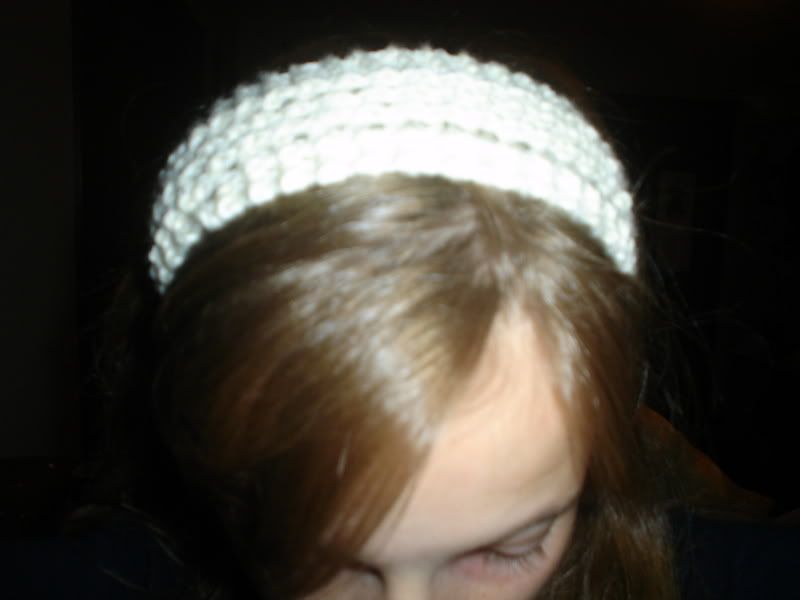 i used this:
http://www.ravelry.com/patterns/library/saving-grace-headband
pattern. it was easy and quite cute! the lace didn't really show up in the photo.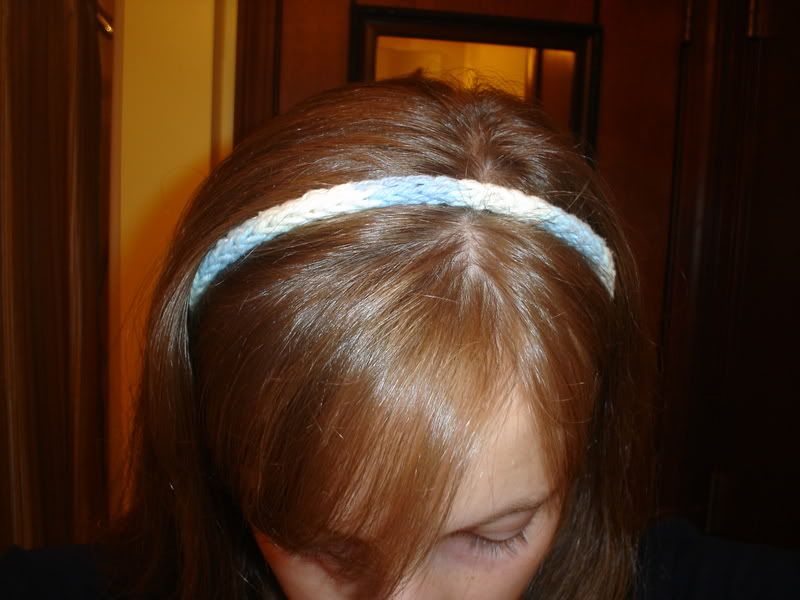 this one is an i-cord.
and this shows the colors of the i-cord better. i made about 4 more of these in other colors. they're great for keeping my bangs out of my face whilst putting on makeup/washing my face.