My first Fiber Friday posting, yay!
Everyone's yarn is so gorgeous, I love it all this week!
Sunny Seas, no plans for it yet...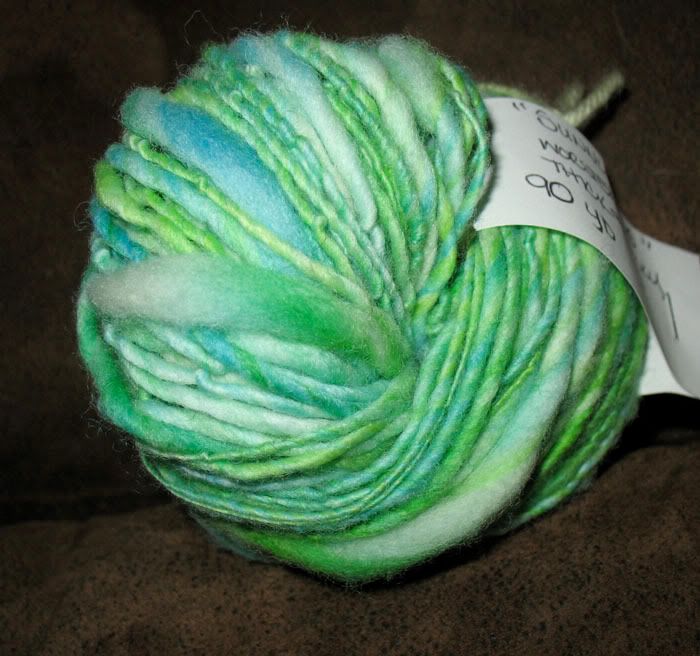 Rhubarb Garden, which I'm going to knit into a wrap-type thing for my mom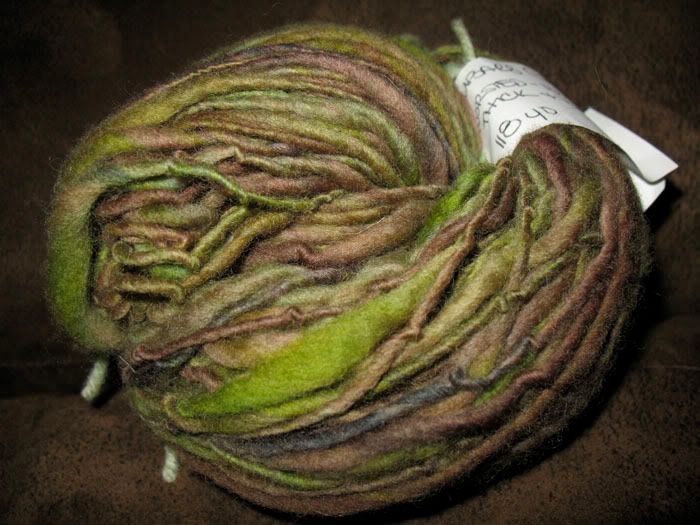 Cotton Candy Punk, which I'm still spinning...I'm thinking of knitting it into a hat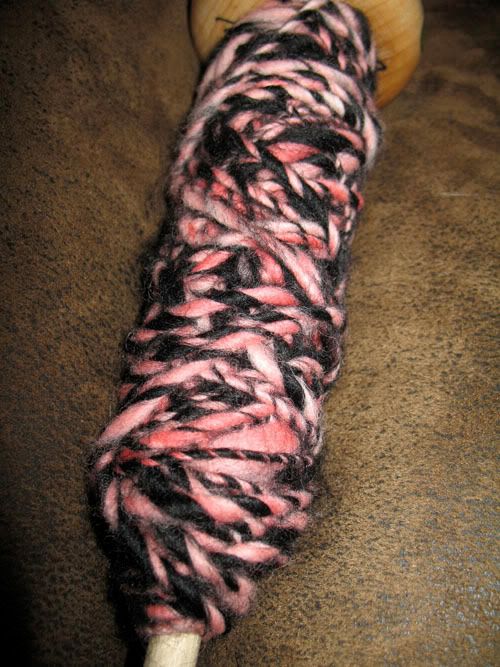 B&W, which is a lot thinner than the others, not sure what to do with it...and there's not much of it, I'll have to spin some more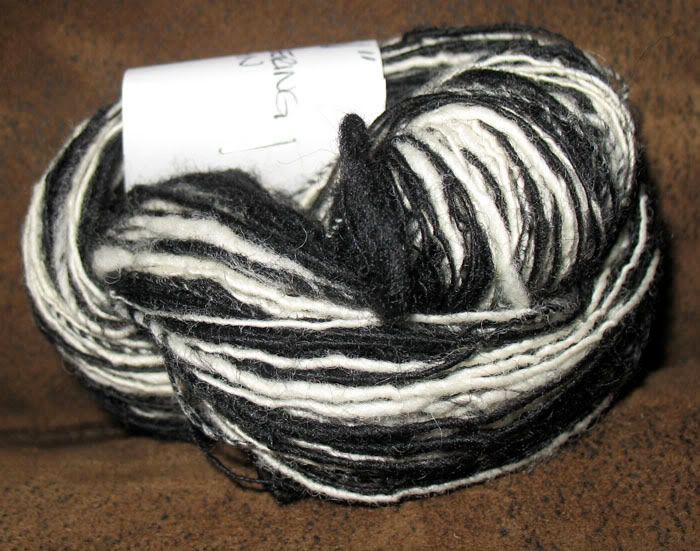 I'm still learning...these are the first real skeins I've spun so far, and they're all pretty small
I dyed all the roving myself too, with the exception of B&W...which I'm pretty proud of, but I definitely need more practice!