My boyfriend's mother dropped off his old desk at our apartment the other day. I've been wanting a craft desk for a while so I was super excited about it, but it was so childish looking at it didn't go at all in our bedroom, so I busted out the sandpaper, acrylic paints, sculpey, etc. and got to work!
I also bought this awesome chalkboard paint for the top of it so I didn't ruin the top with little doodles and notes. Now I can jot down any future craft ideas or notes in chalk and wipe it off later.
AFTER: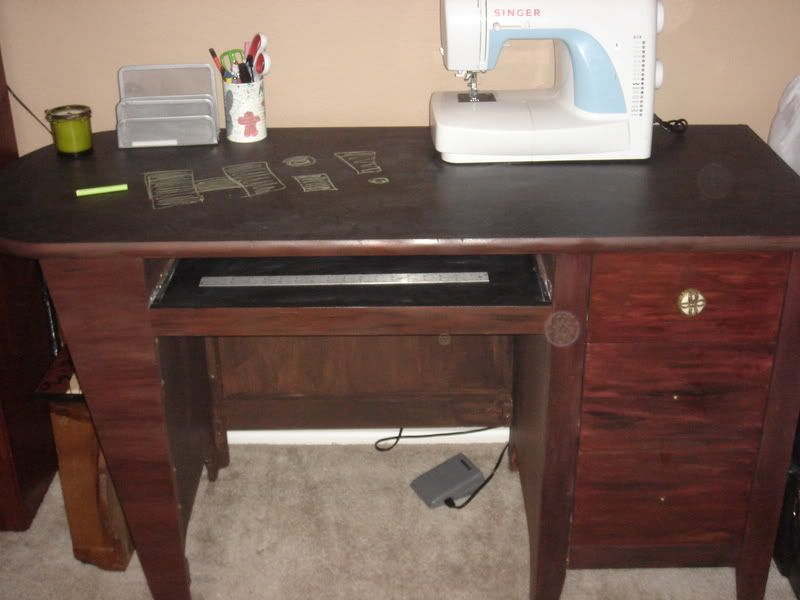 And a close up of the painting and the knob: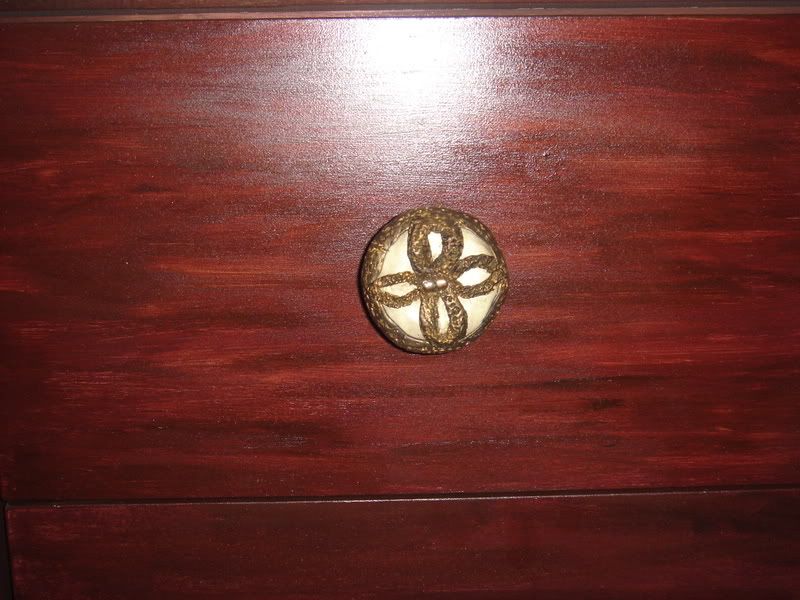 I still need to make 2 more knobs, but there it is.
BEFORE: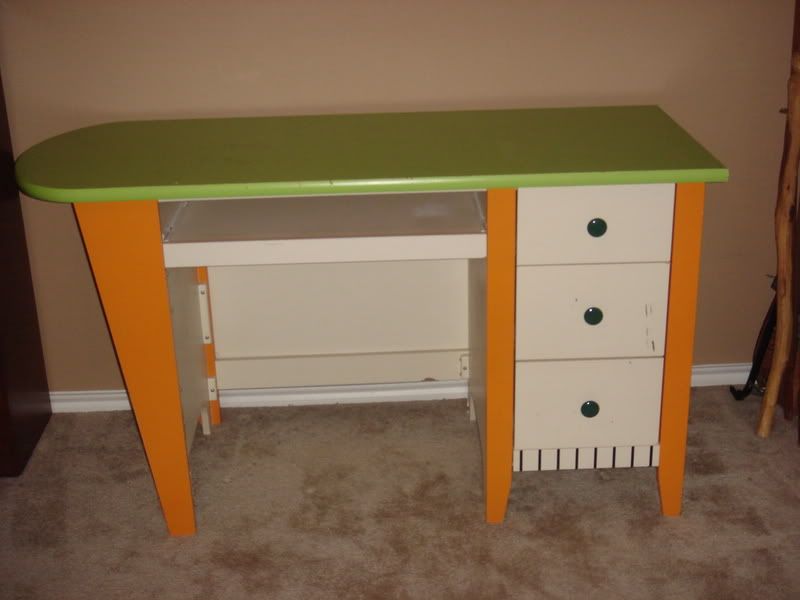 What do you all think?