I knitted the
Asherton Reversible Scarf
{free pattern}
for my husband's birthday but I was so pleased with the progress that I couldn't stop knitting it. And now the scarf's finished 3 months early!
But it's the start of Autumn here in Australia so he'll just get more use out of it, I guess.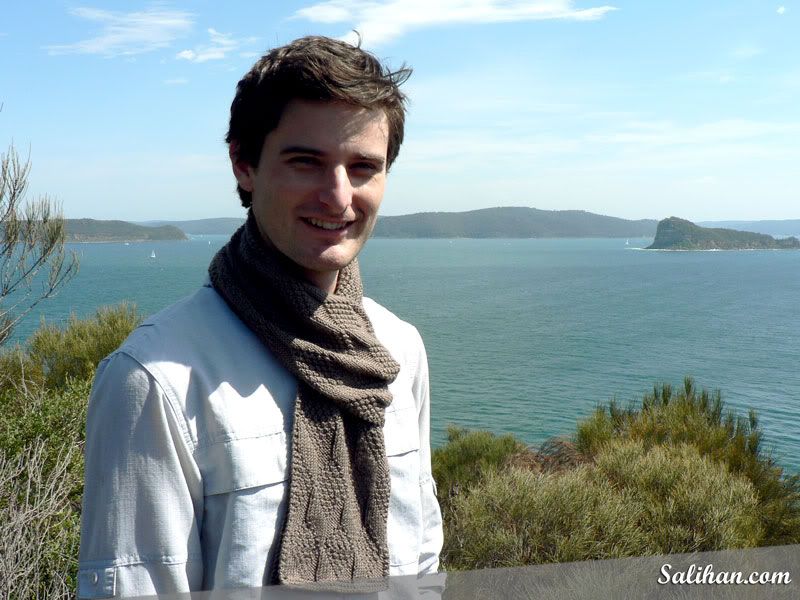 I used Sublime Cashmere Merino Silk yarn for the first time and I'm in love with it! My husband is blown away by how soft and light the scarf is. Not thick and bulky like the other ribbed scarves I've made him. The pattern was so easy too. There are 44 rows repeat but it's really only 22 rows cos you do each row twice. I really love this scarf. It's the best one I've made so far!
I also
blog about this scarf here
.