I made this a couple months ago to go to a Birthday Massacre concert. I modeled it after a dress mentioned in their namesake song.
It's an underbust corset. I wore it with a black long sleeve shirt to the concert, but I can't find that shirt right now, so I tried to recreate the look(unsucessfully)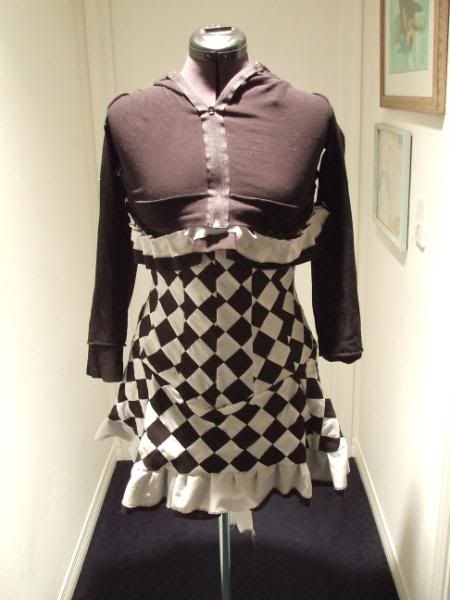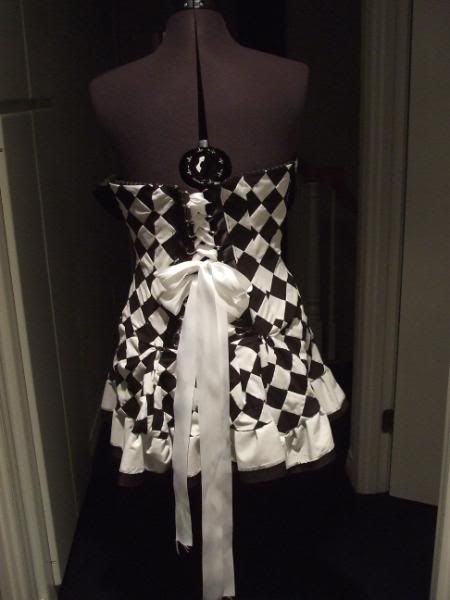 I took me two weeks to make. I cut out all the black and white squares and sewed them together.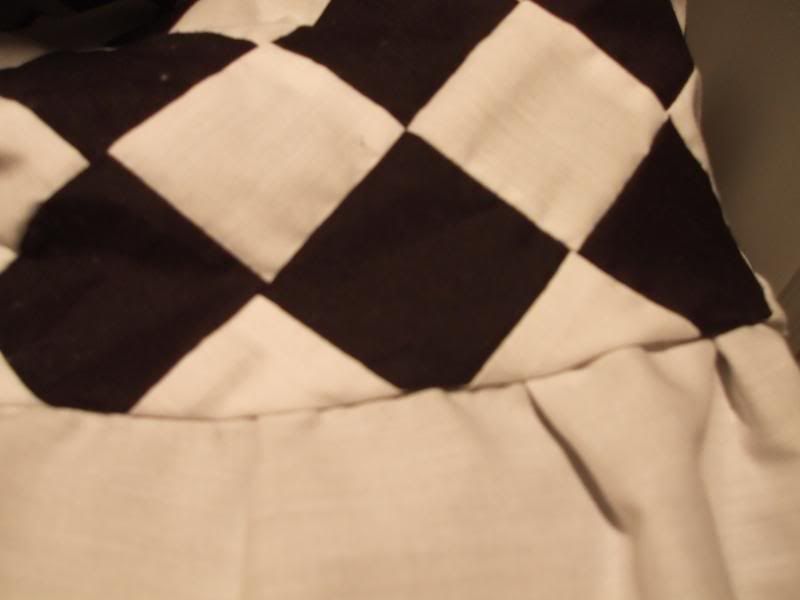 It's reversable too. It's pinstripe on the other side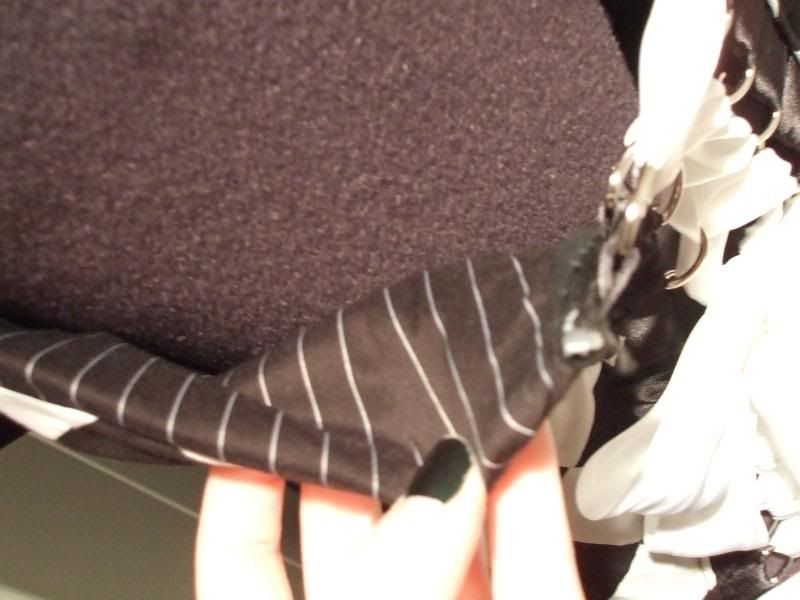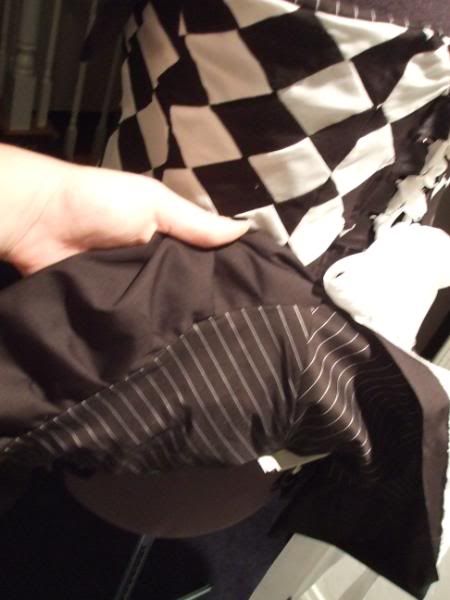 Anywhoo Let me know what ya think