So, my husband works at a private university and gets to pillage the dorms for stuff the students leave behind. That usually means a ton of expensive clothes and purses that I get to ruin
I had these painted buttons I wanted to do something with (thanks again joanieponytail), so I decided to spiffy up this Kenneth Cole purse...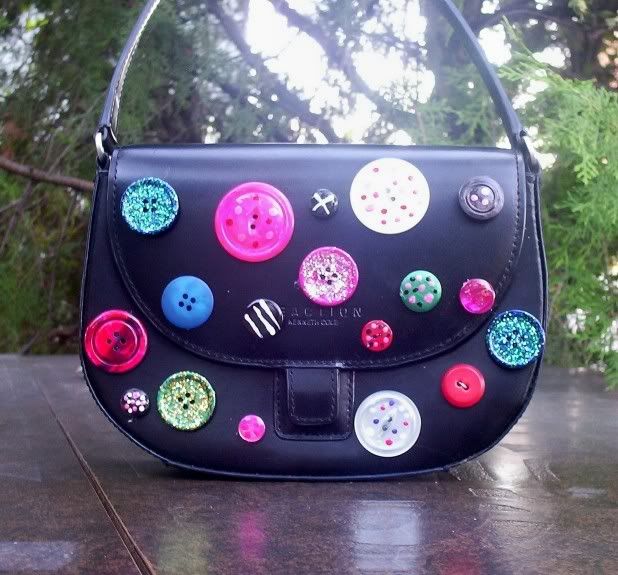 There is nothing glitter and hot glue can't make better.