Every year my mom, her best friend and I go on an all day shopping spree at the local mall for Christmas. As part of the tradition we wear a new Christmas pin ever year. Sometimes my mother has made them, and other times they have been bought. This year mom and I made them together. We wanted to make something with supplies that I have in house.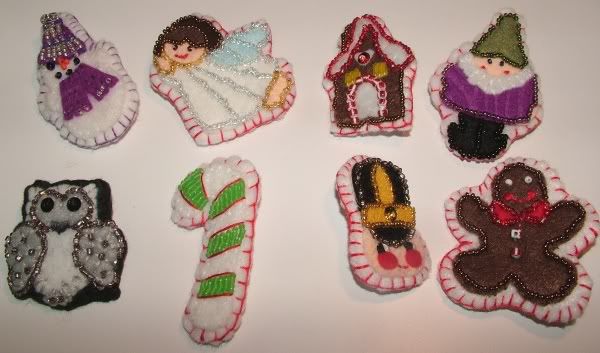 We wanted to make something that meant something and we finally found the perfect thing. We decided to make the ornaments from our advent calendar into pins. We used the original advent calendar Vogue pattern from the early 80's. My mom and her friend had each made this calendar when I was very little and I grew up using this calendar. And, now my girls use it. We choose 8 of our favorite ornaments and to spice them up from the originals, we did hand embroidery stitches and added seed beads to sparkle them up. I'm sooo pleased with how these turned out. They were so much fun to make.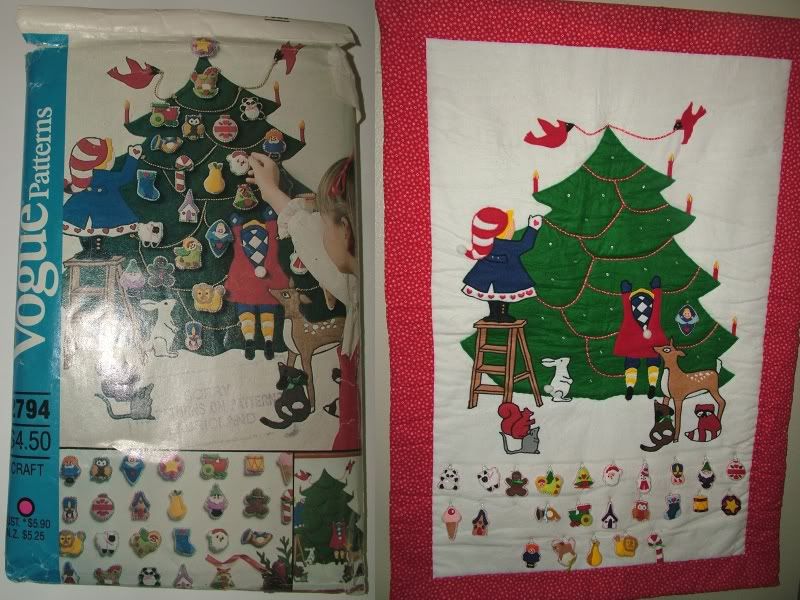 Here is the original advent calendar and pattern.
As always... there is more info about this in my blog.