I didn't do a lot of spinning this week. But, here is what I did do:
3.7 oz and 148 yards of mill ends that I dyed up last week. I plied this with some red thread. I think the red thread may be nylon, but I'm not sure. I actually have a smaller 80 yard skein of this too. But, it looks the same, so I won't post a pic.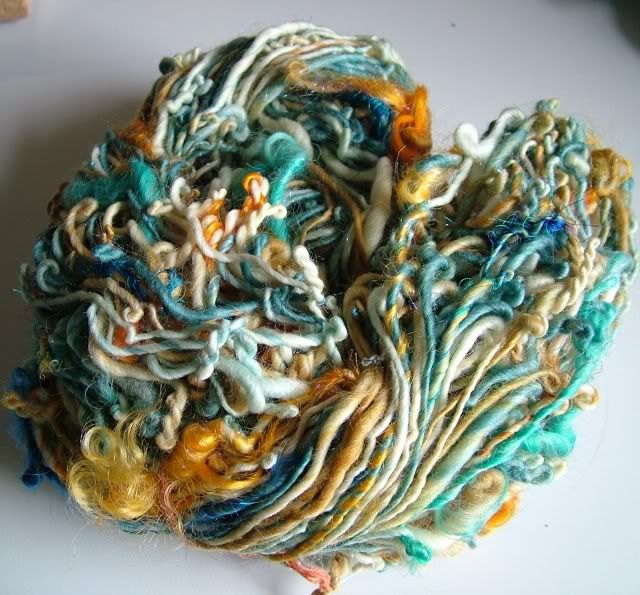 "Ocean Park" This one is destined to be a scarf for me to wear to my parents house at the beach. It's a single with lots of sparkle and locks. I LOVE this yarn. I haven't set the twist yet. It's about 4.5 oz and has 138 yards.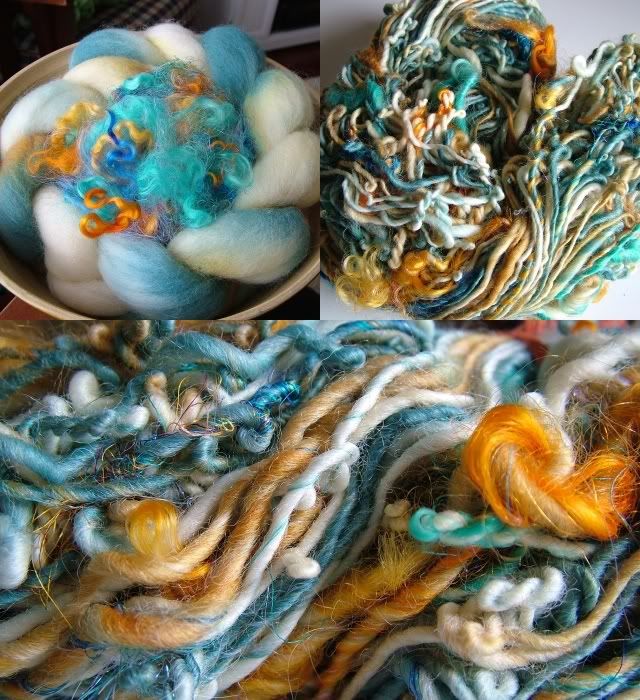 One more picture to show the roving, locks, glitter, and a super close up.