my little gift tags!
i forgot how much i love to make them!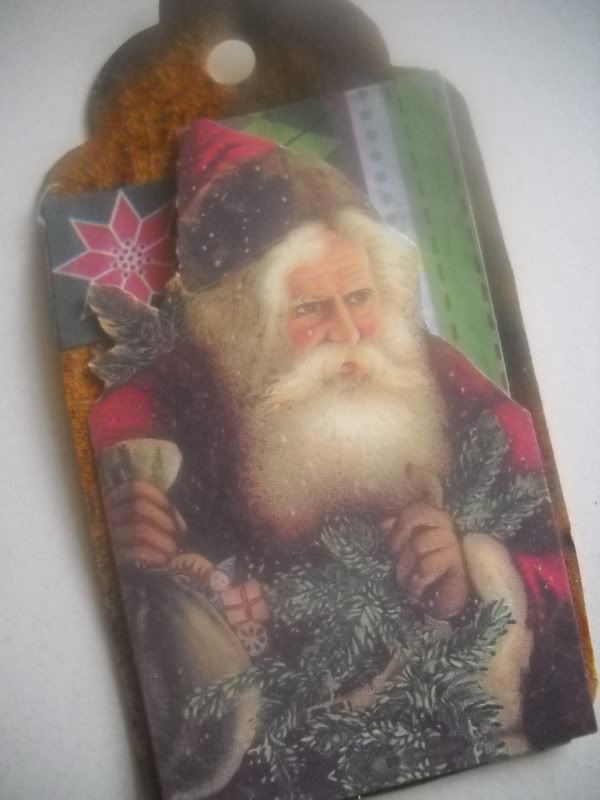 I used canvas paper, so that the paper wouldn't wrinkle or buckle. I had fun with it, I highly reccomend using canvas paper when making tag art.
I used distress ink, spray shimmer from tattered angels, and crackle paint.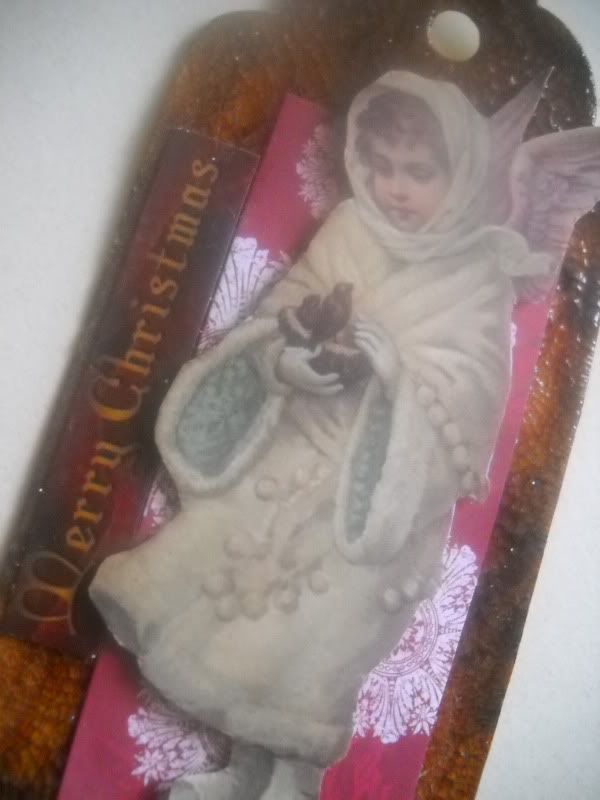 The images, I can't remember where they are from...
I'll have to check later, and let you know.