It's taken forever to post my pix, mainly due to lightning strikes, power outages, and birthday celebrations. But I've finally gotten my stuff together and present my most awesome swap package from Mlheran.
First a pic of all..
Next the greatest coaster set known to man. You can't get these at Wal Mart and are indeed a slice of fried gold!!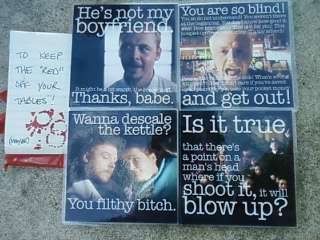 The swear box. For the greater good!
An awesome bag to hold my goodies. And I got to decorate with bits of red.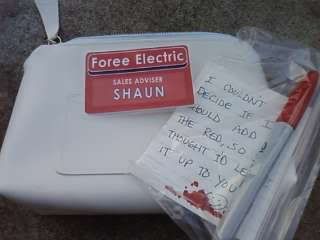 Coffee mugs which survived the zombies hordes. I just can't bear to dirty them with tea yet!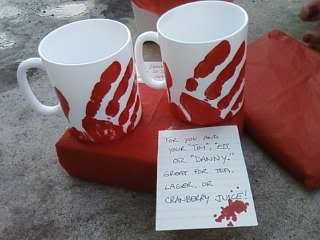 Finally, my very own zombie camouflage kit.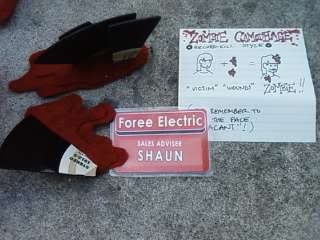 Mlheran- Thank you so much for spoiling me! It really made my day!!
And I'm glad that you (and Mike) liked the package I sent to you!