o.k. so i have been making scarves like crazy lately, and my 4 year old son has seen them all. so one day he asks me when im going to make him one. HOW CUTE! so we go the craft store and i let him pick out the yarn for his scarf. after daddy told him no on the hot-pink yarn
this is what he choose. (the finished scarf)
It looks a little funny, cuz my flash was too bright. But the color was a dark blue with bits of yellow, green, red and another color blue running through it.
And i love when i made the tassles, cuz for whatever reason the yarn was all curly at the end, and so the tassles are all curly. i thought that that was perfect for a kids scarf, and my son loves it!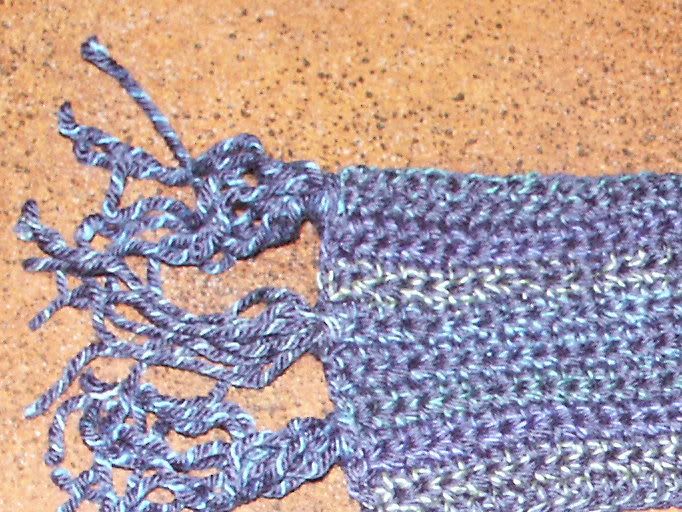 although he wouldn't put it on for pictures. he's put it on since then. i'll try to update thin if i can get a pic with him wearing it.