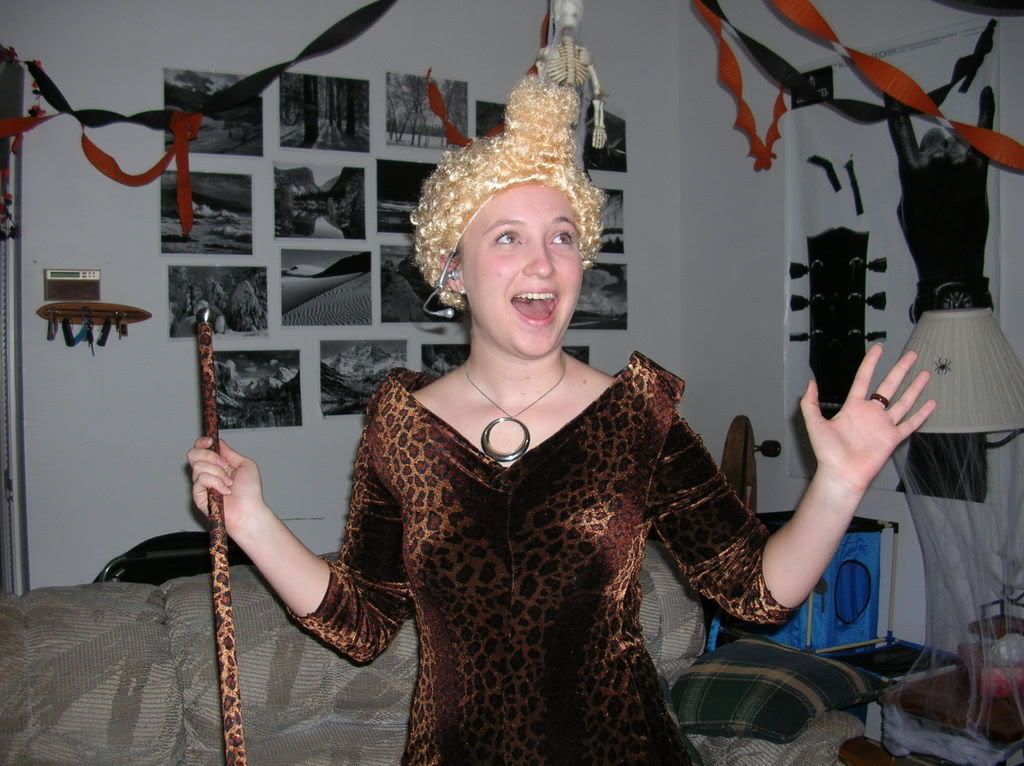 I was Ruby Rohd from the Fifth Element for our Halloween Party. You know... the guy that Chris Tucker plays? (See Below.)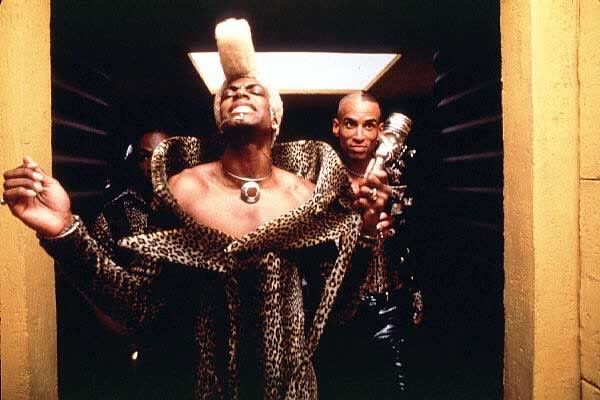 Except, ignore the fact that I am not black... or male. I am however, equally fabulous. For the party I had knee high boots as well, but I have since returned them. I didn't get any pictures with the boots, or any good pictures of just me at the party, so... ignore my socks. I made my costume out of a ladies 2xl leopard print button down dress from goodwill. I used a cheap earring from WalMart for the necklace, I made the cane out of a dowel rod, drawer pull, and leftover fabric, I reshaped a cheapo wig, and I spray painted an old earpiece. Yup.
Anywhoo... more pictures!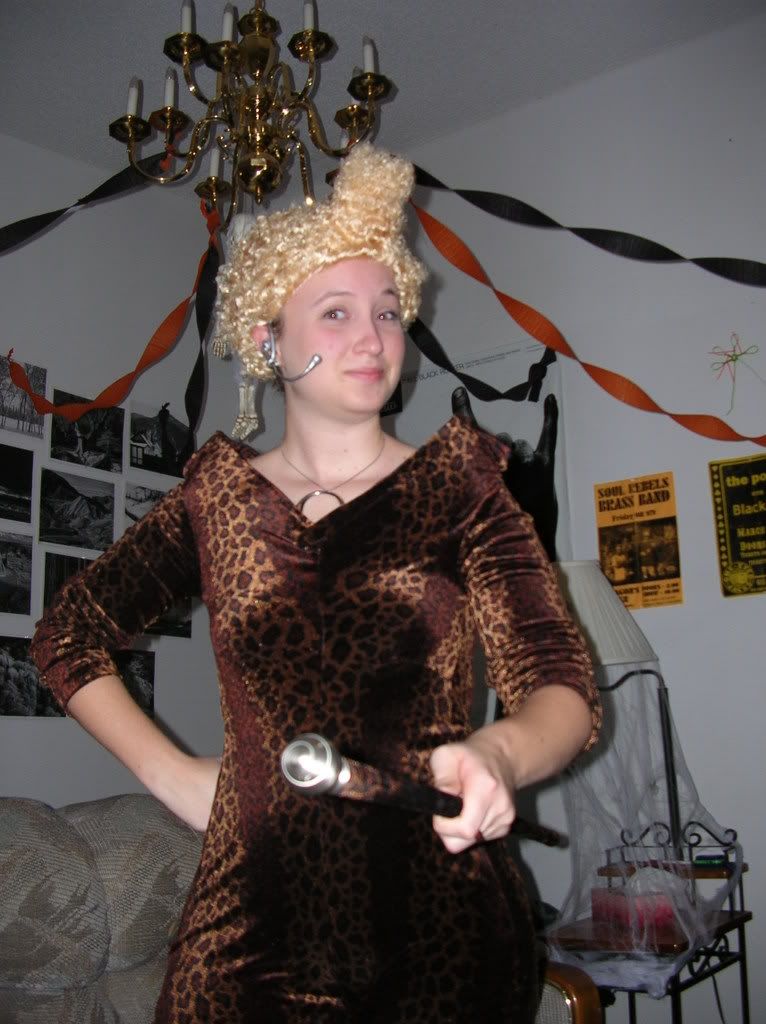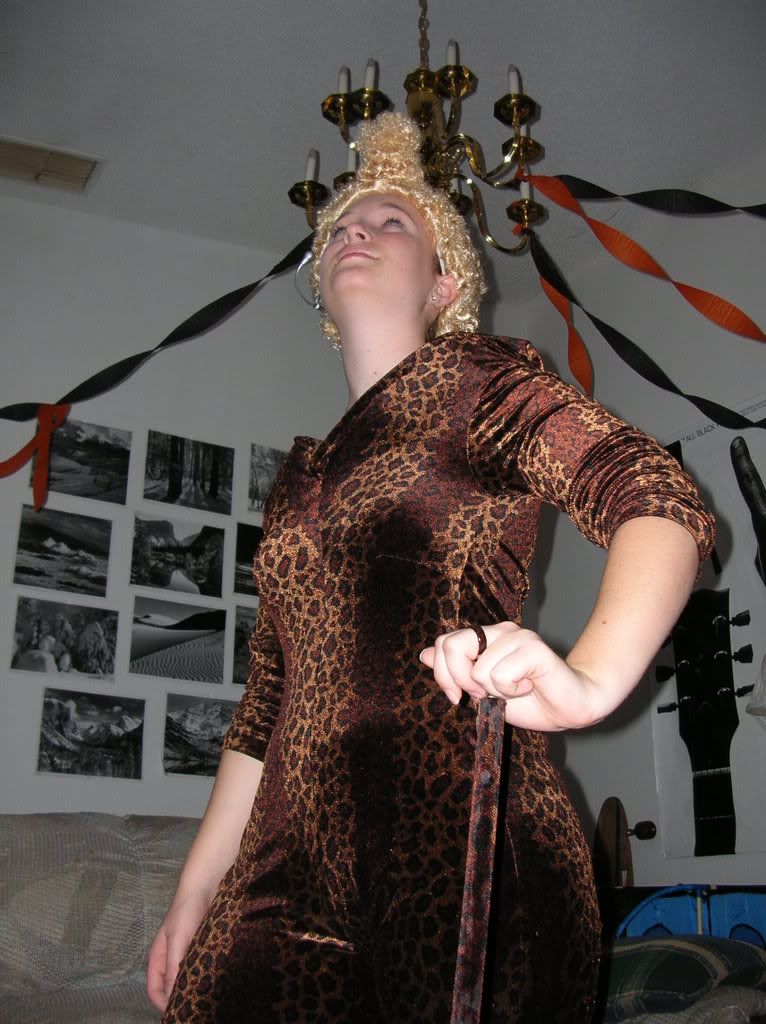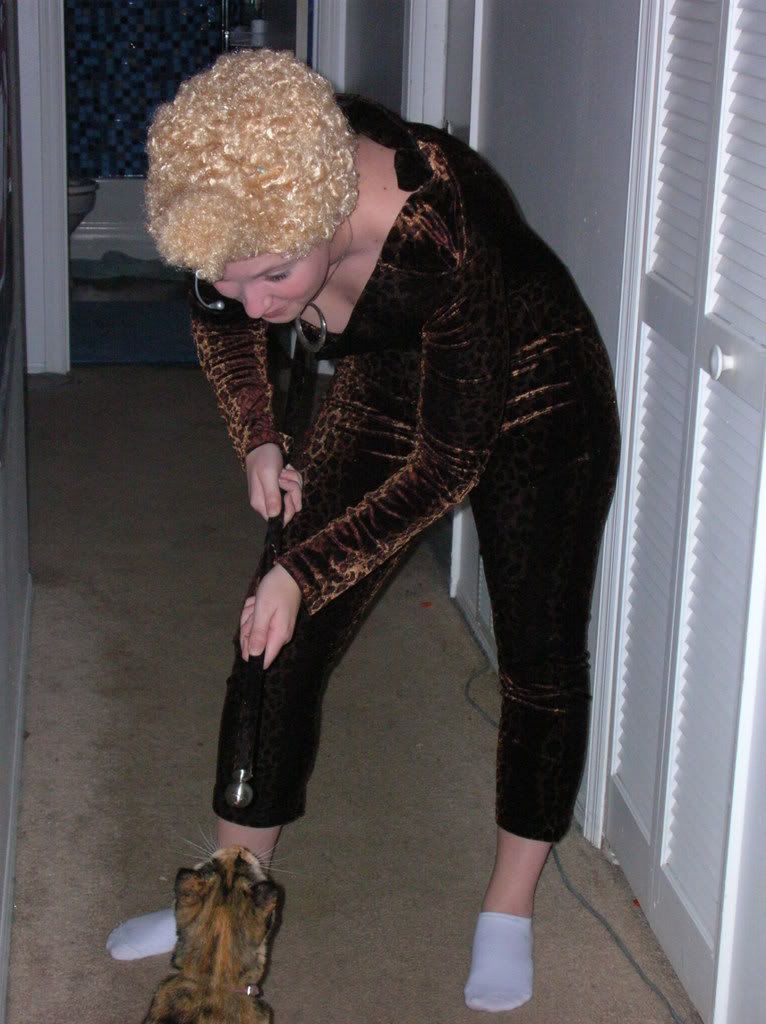 (I was interviewing my cat.)
These are from the actual party...
(She is eating the tye died cheesecake (yeah I know, another one) I made for my boyfriend for his 21st birthday)
(Evil fairy, Alice, Brawny Man, and Ruby Rohd.)