So I finally got a photo of the back (my apologies for the wrinkles!)
and I found the sketch that I started shading in when I was planning it.
So I thought I'd share: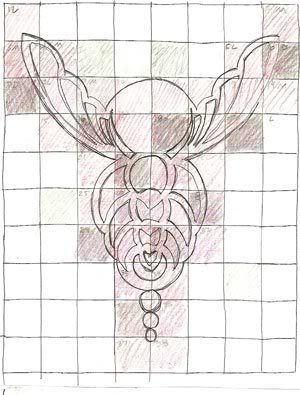 I saw that several people mentioned different ways of finishing the quilting, and I'm considering more of a grid-like filler in-between the large squares on the front.
btw...It IS nice and warm, too!