I made some really cute felt pins. They were all so fun and easy top make. And, of course, they have pins on the back!
Sorry for the huge amount of photos
I just liked how this photo turned out so I'll post it...but the rest are really boring looking...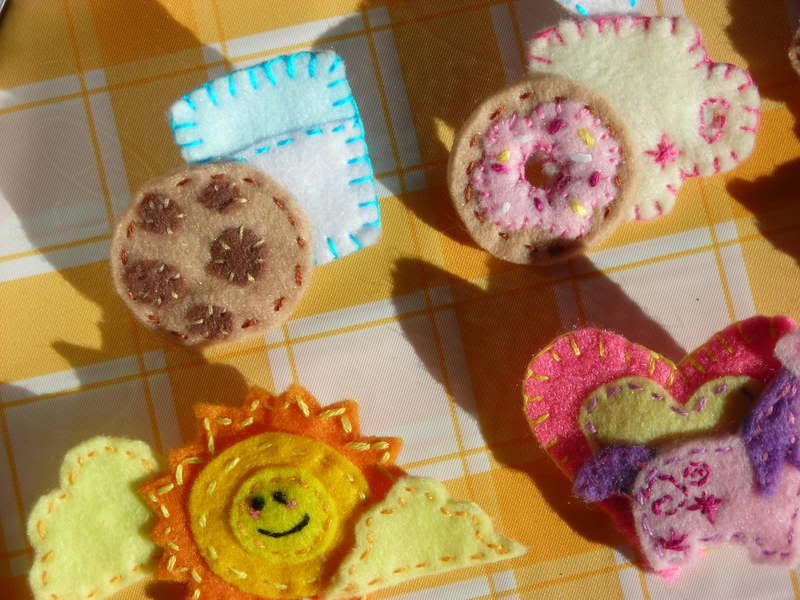 All of them together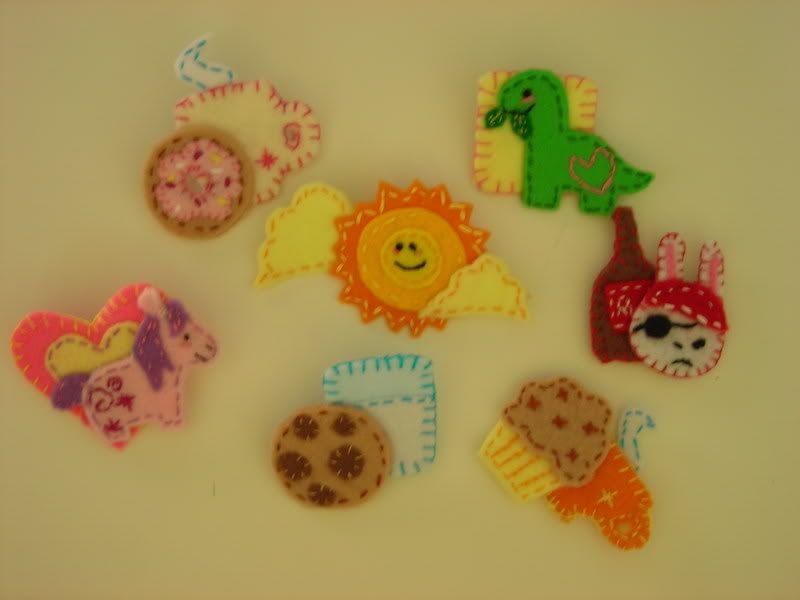 After school snack!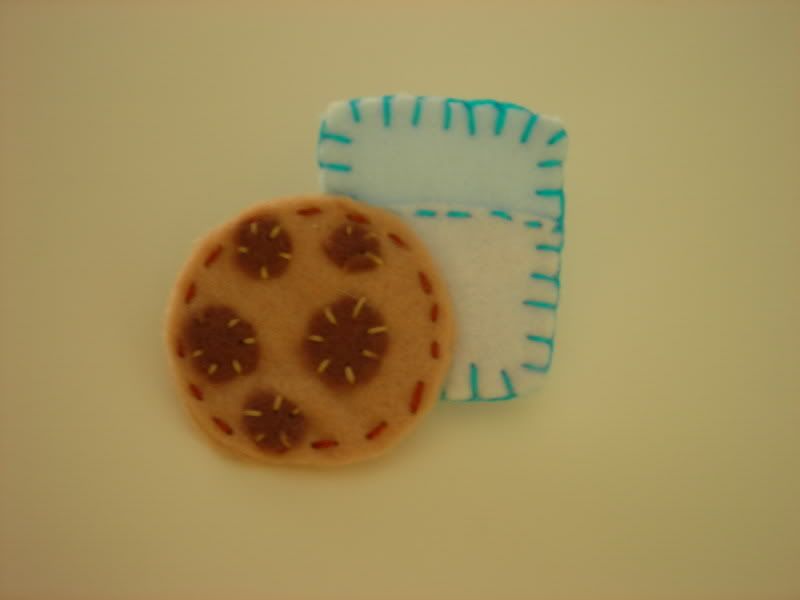 Coffee break!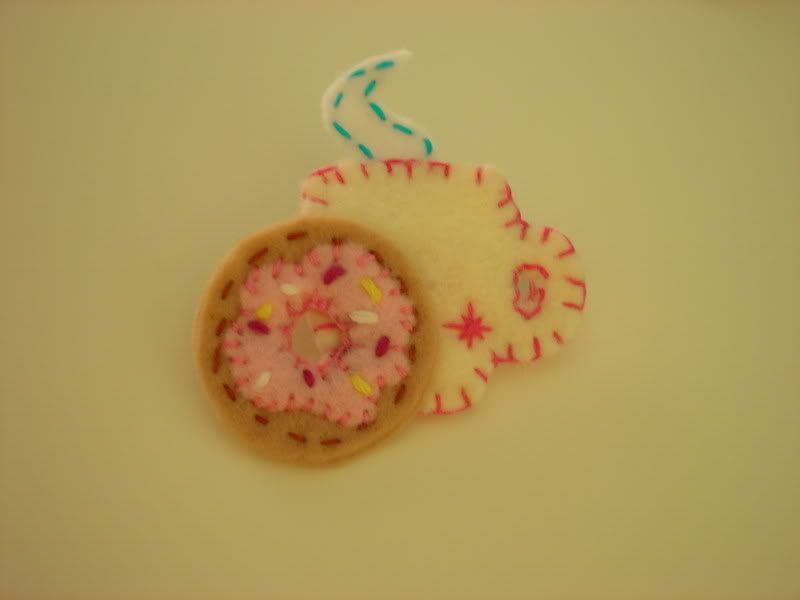 Tea time!
Veggie Dino!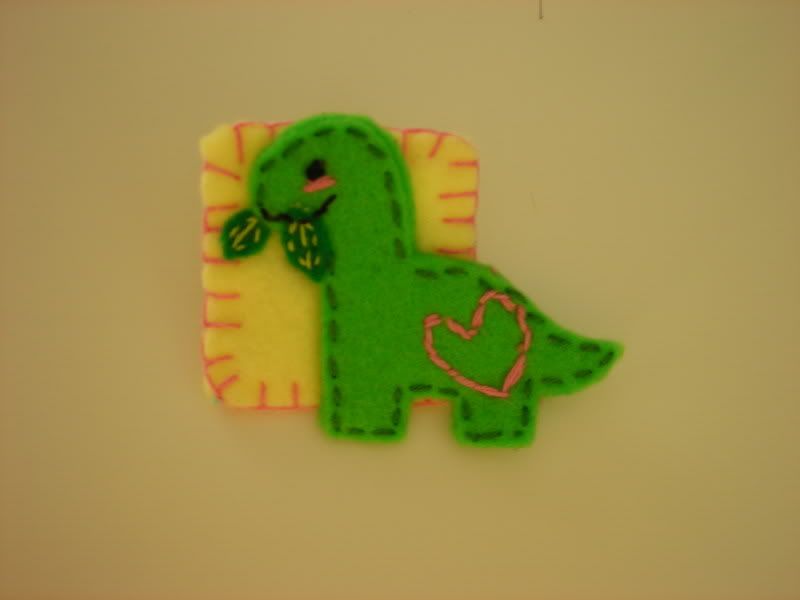 Pony Love!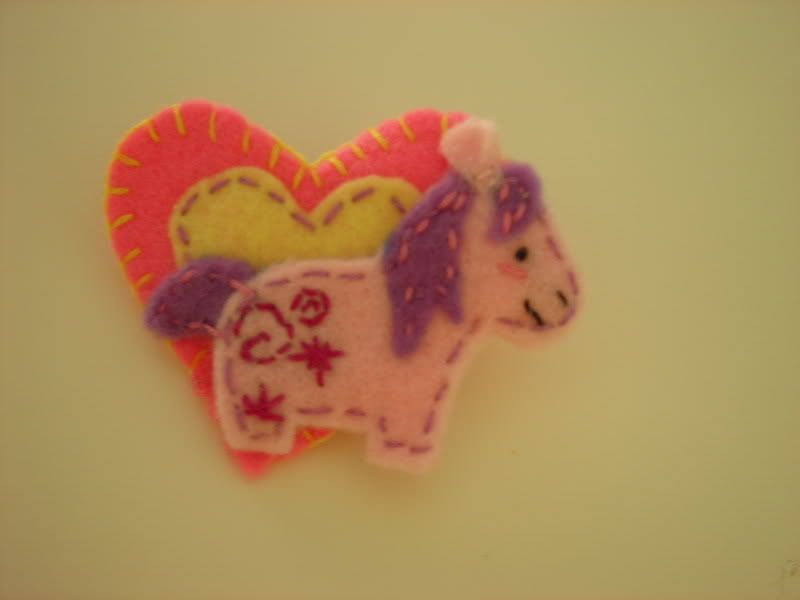 Mostly sunny!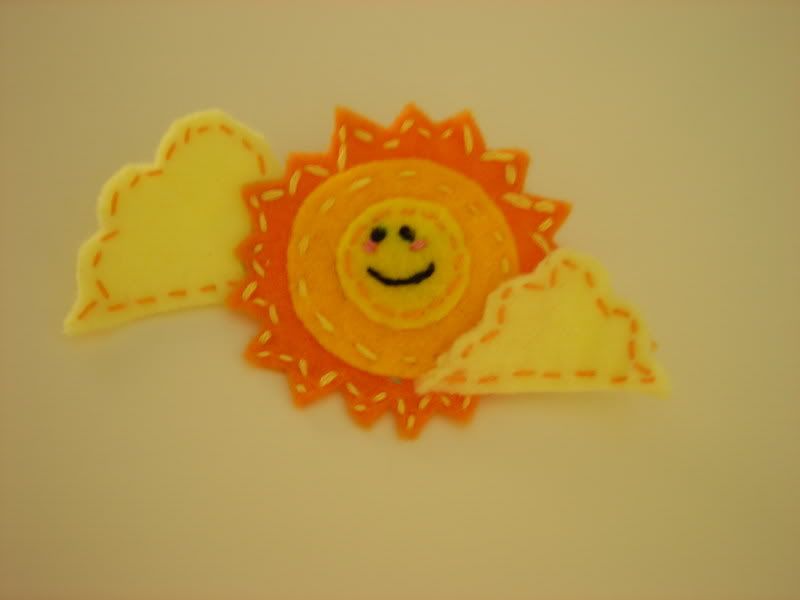 Pirate bunny with rum!