I'm so sorry for the late post, but I did receive my items. Its just that I've been really busy lately and havent even had the time to browse around on this site :[ But here there are:
This is an apron! Its really cute and theres an image of calcifer on the top too.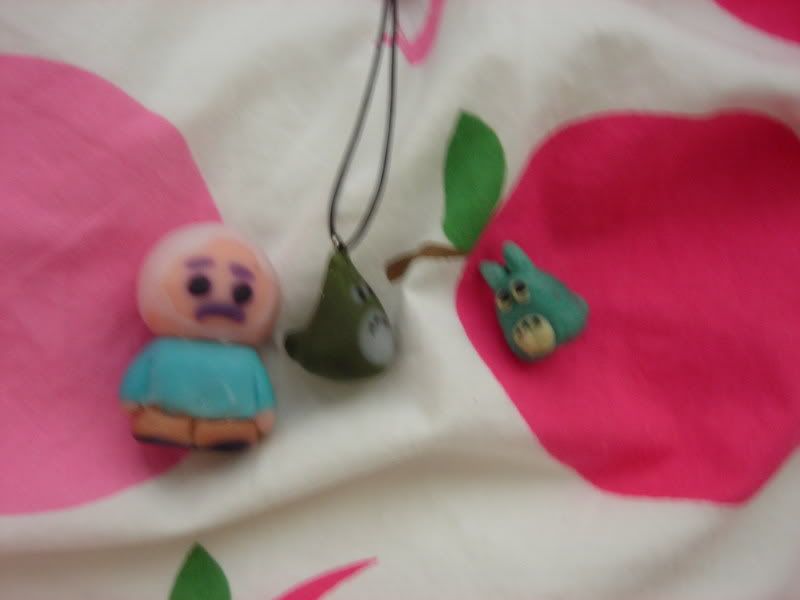 Some really cute charms. Sophie and totoro(s)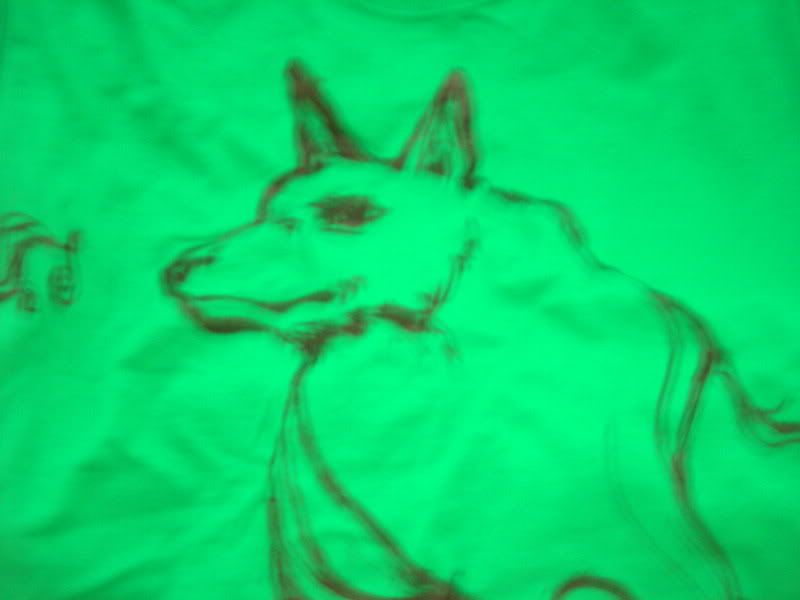 This one's a shirt. The lighting in my room must of been bad because even after the millionth picture, it still looked blurry. But its a really awesome shirt. Very artistic! <3
Thanks for the awesome package, radiation baby. And sorry for the bad communication....