I made this at the end of Oct for a ball in the beginning of November. Fun project and not really as hard as I though it was going to be. I call it my 4 day Polonaise Project.
Wool flannel lined with linen. Lots of hand sewing but it's worth it.
First my 2 favorite construction photos.
The pleats in the back.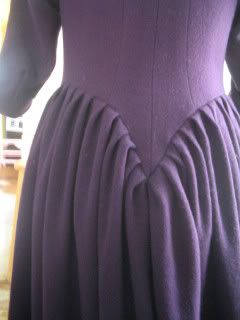 The barely visible hand sewing on the inside of the sleeve lining.
The finished gown. Worn over my reed boned stays, linen shift, 2 linen petticoats and a false rump. The cap is linen/cotton with a hand dyed silk ribbon. I made everything except my shoes/stockings and the neckerchief (it's just a square of silk
) The gown pins closed in the front.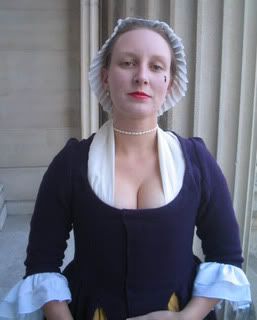 Finally a full length photo with my BF (I can't take any credit for his clothes, yet
)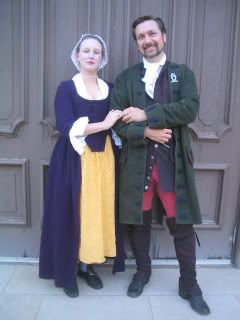 TFL!
Chole