Okay... I joined the Owl Swap... like Round 5 I think.... I ended up sending late because it too me awhile to get this tote done.... well my partner loved it and I wanted to post it here.... these pictures where taken by my lovely Owlie partner 'beautifulloser' .... mainly because I lack a camera for the moment.... hope she doesn't mind me using her photos...
I found a pretty plain black owl graphic.... online and graphed it myself.... while also designing the tote myself.... I just looked at how some of the totes I've gotten from previous swaps look like and imitated it with crochet then added some lining....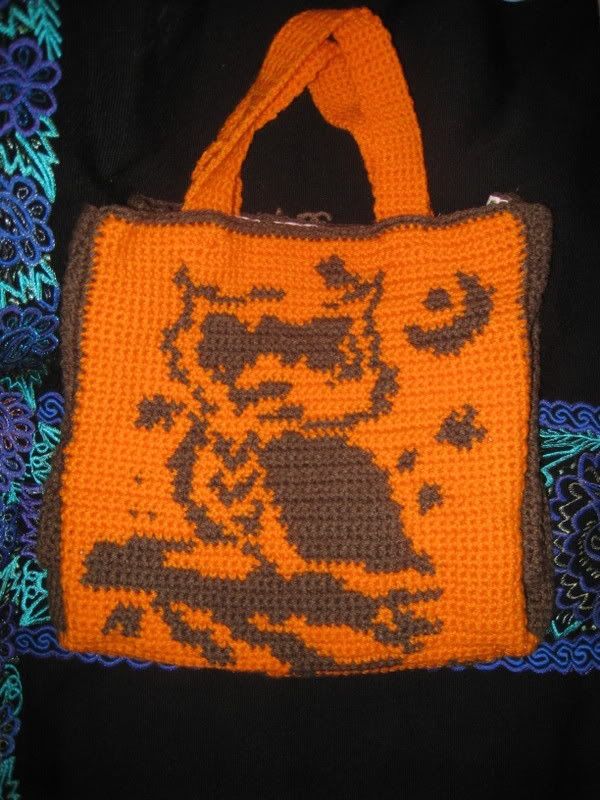 and here is the lining
now.... it was supposed ot be a scarf but I made it too big therefore it became a tote... then I winged it and made this bright pink scarf and used some patterns I found online for the 2 owlie stuffies.... I think the pink one was one that I found here on craftster.....
okay here it is...
hope you guys liked everthing....!!!!