So I've been busy making "trees of life" pendant thingys to give as gifts for Christmas. Around this time of year, somehow money ALWAYS gets tight.
So, I wanted to do something slightly inexpensive, but that would be PRETTY and from the heart.
They aren't like the ones a lot of people make. I don't use the beads chips (although I wanted to initially, but couldn't find those beads so I just used glass beads instead and loved the outcome. I finally DID find beads chips but didn't want them anymore haha).
So anyway, here they are. I used 24 gauge wire for the beading, and memory wire for the hoop its wrapped around. Now all I need is to get them on a necklace. I was thinking of putting them on *fishing line* type string. What do you think?
*I had to adjust the colors in some of them (as you can tell by the difference in background color). I was having issues with taking pics indoors, on a cloudy day with crappy lighting. And the flash in my camera was too bright, even when I dimmed it.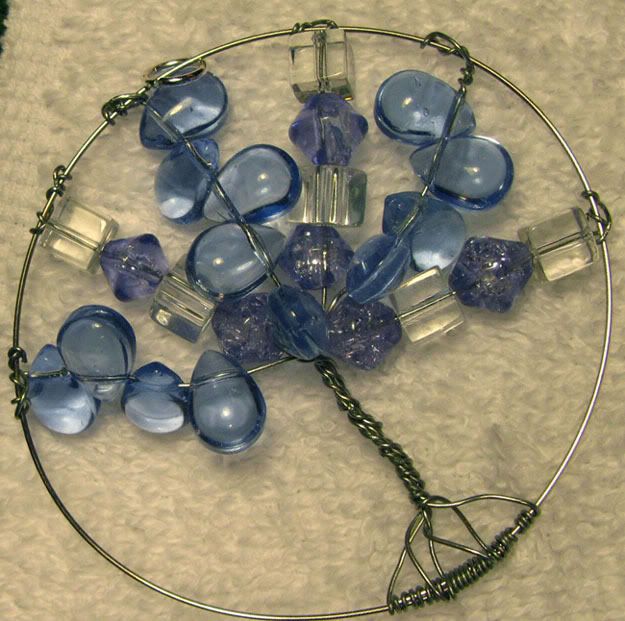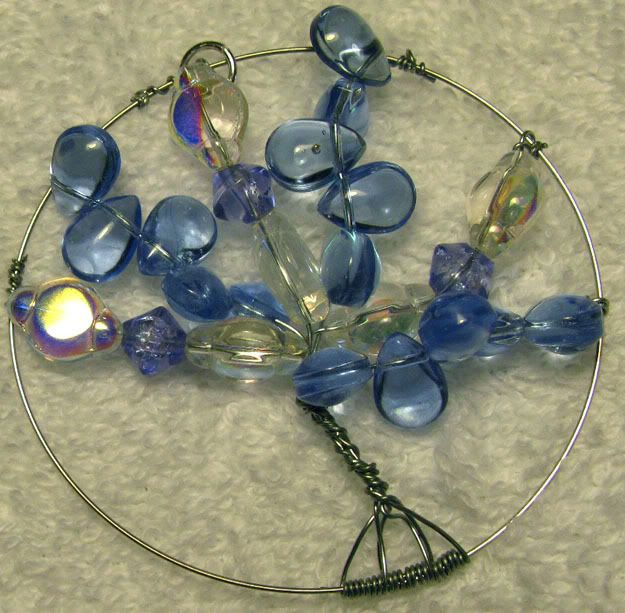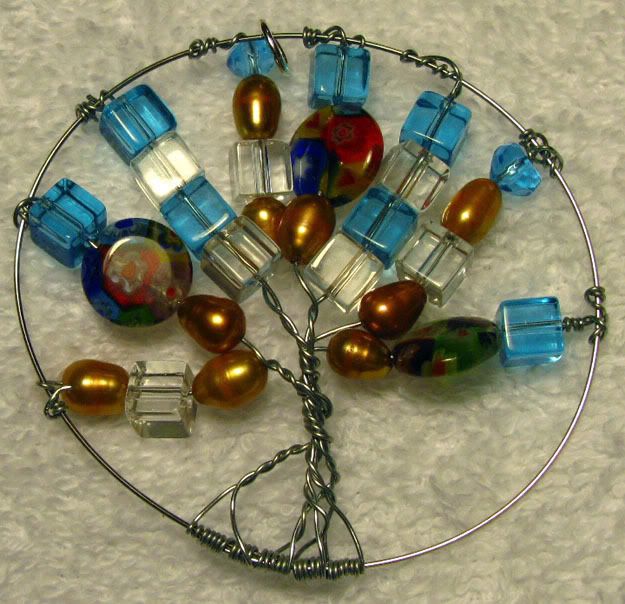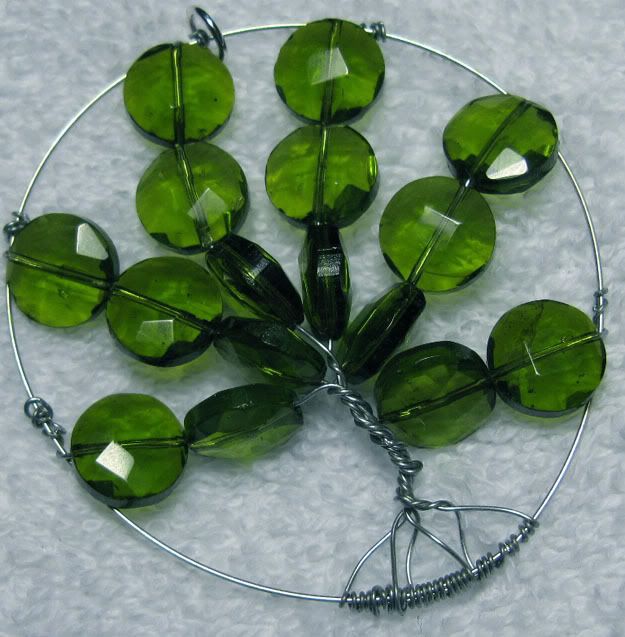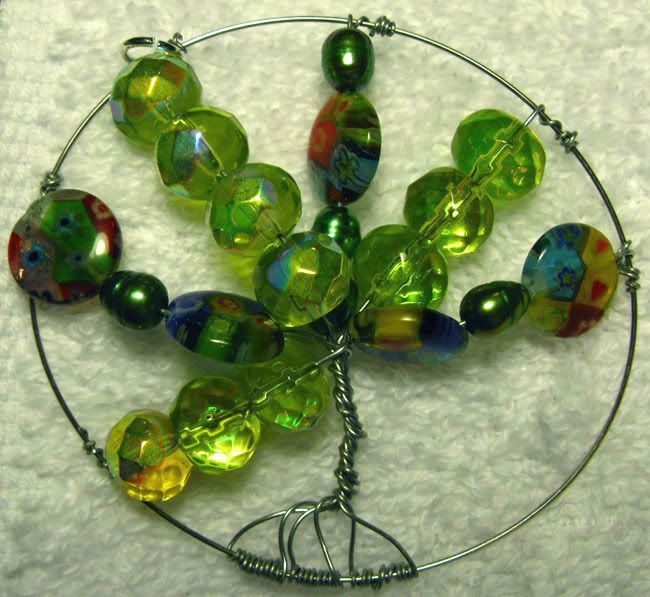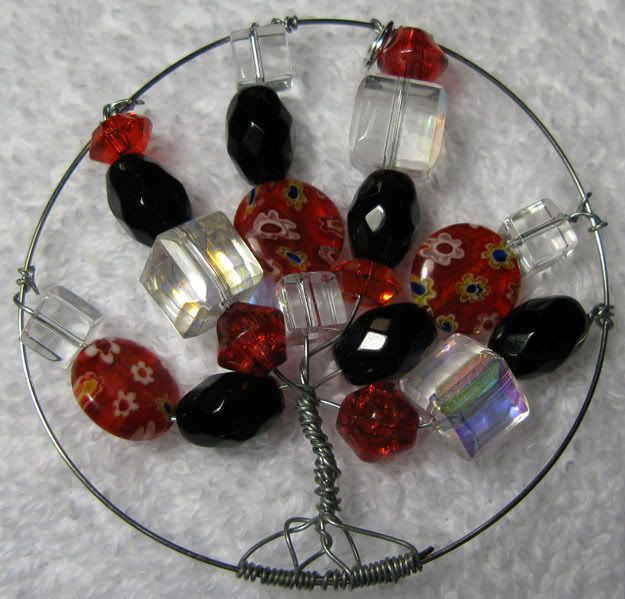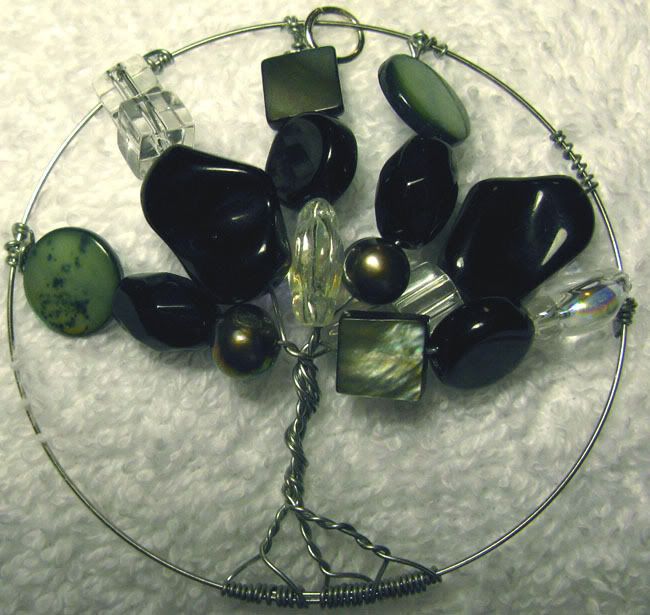 So what do ya think??
you think people will like these as gifts??