Made with pattern number 126 in Burda magazine from December 2007. They're supposed to be lounge shorts, but I wanted to wear them to the lake and around town... so I just changed the fabric from silk to a stretch.
Really cute, I love Burda patterns.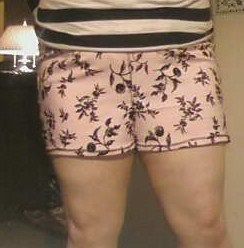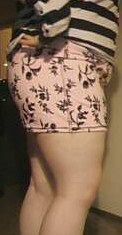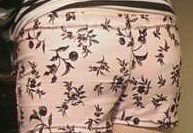 Thanks for looking at my bootie! hahaha... lol. sorry.