Here are 3 of the hats I knitted for Christmas this year (I'll add pics of the others as I get them):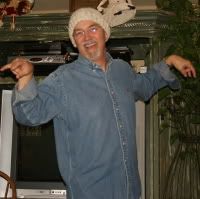 That one is for my Dad out of Lion Brand Wool Ease Chunky in Wheat to match a scarf I made him last year.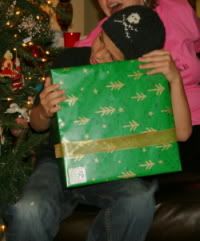 That one is my nephew Zach's, made out of Lion Brand Wool Ease Chunky in Charcoal and Fisherman (both of which I had left over from the Skully sweater I made). I got the chart for the skull from Glampyre. He didn't take that thing off all day even though it was like 75 degrees here.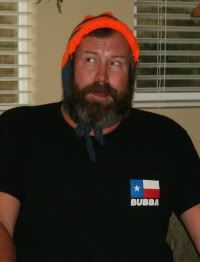 That one was for my Uncle Bubba, and I made two matching ones for his 2 boys, I don't know that I have a picture of that though. It was made from some crazy dayglo orange worsted weight acryllic and blue heather Lion Brand Wool Ease Worsted, and yes it has ear flaps. He actually does hunt so it was perfect.
There is more about my Christmas this year on my Blog, link below.