Finally getting a chance to upload and post my great yarn ball from
knitpurl
! Sorry that I have been out of touch lately, life has taken a turn for the insane, but I am here now
.
My computer somehow ate the photo I took of the ball all wrapped up, so you will have to use your imaginations.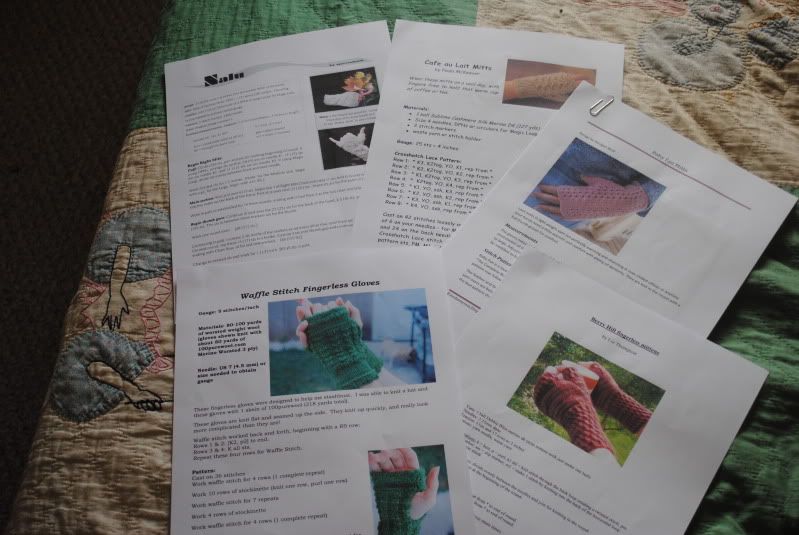 I was completely spoiled with a huge folder of patterns. I think I'm going to use the yarn
knitpurl
sent to make either the waffle ones or the criss-crossy lace, and save the others for some other yarn I have hanging around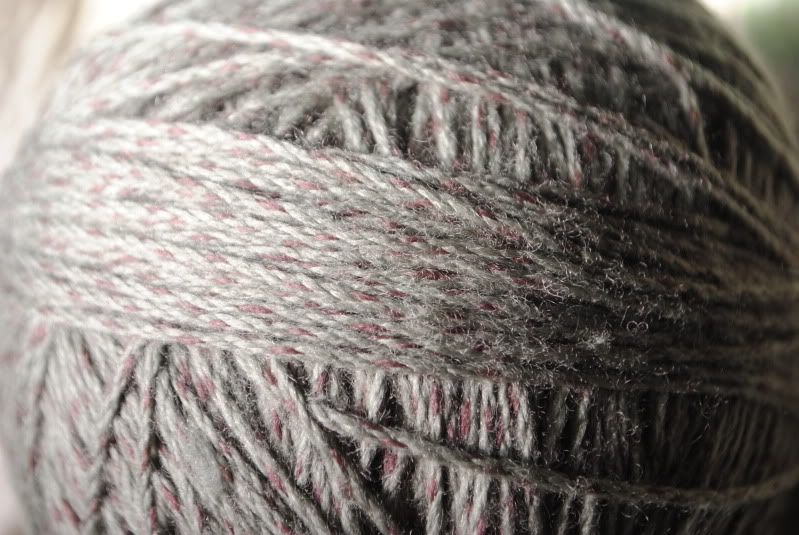 the yarn, a yummy merino in a mossy green-and-brown.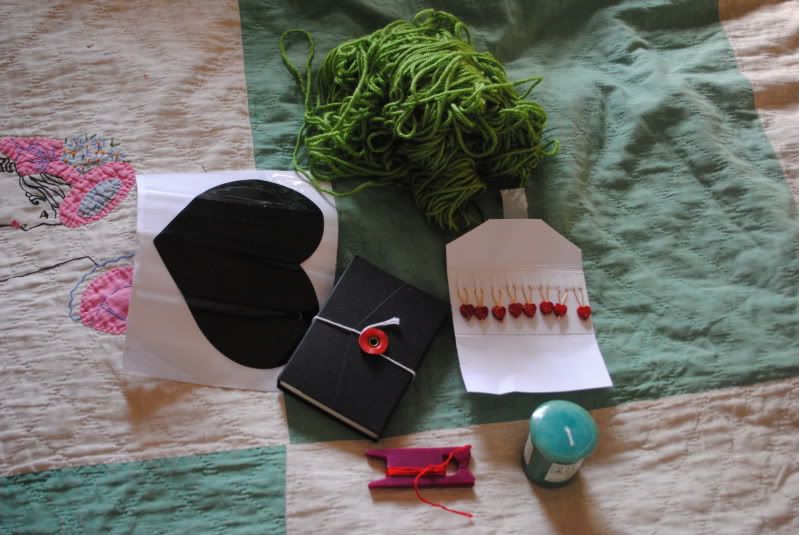 More yarn (she says it's just scraps but I actually really like this one, too
), a tiny notebook I've started using to record my rows and stitches, floss holders, a jasmine-scented candle, heart-shaped decal, and adorable heart-shaped stitch markers. I thought it was cute that we both sent heart-shaped markers.
a chocolate, koala-shaped candies (cute!), incense, and some little star stickers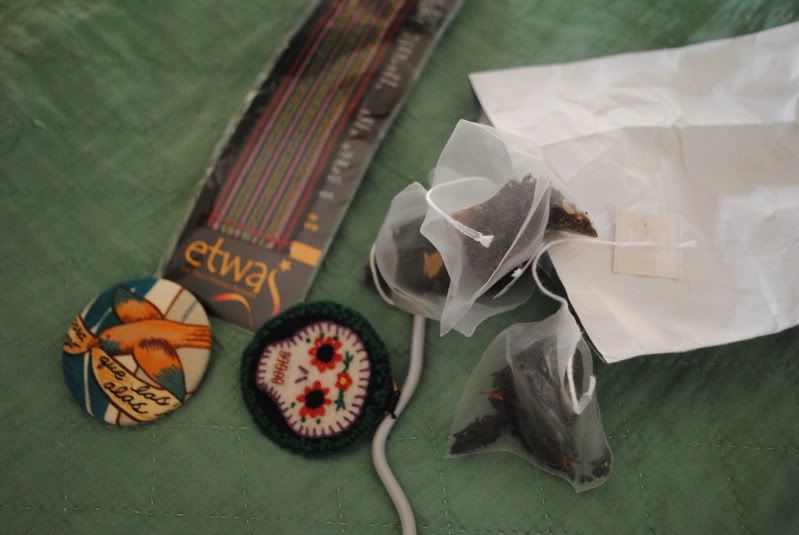 a fabric-covered badge, herbal tea, a cute little skully/palm felt key fob, a really neat woven bookmark from a women's co-op. You can't really see them but there is also a yarn needle and a cabling needle in here somewhere.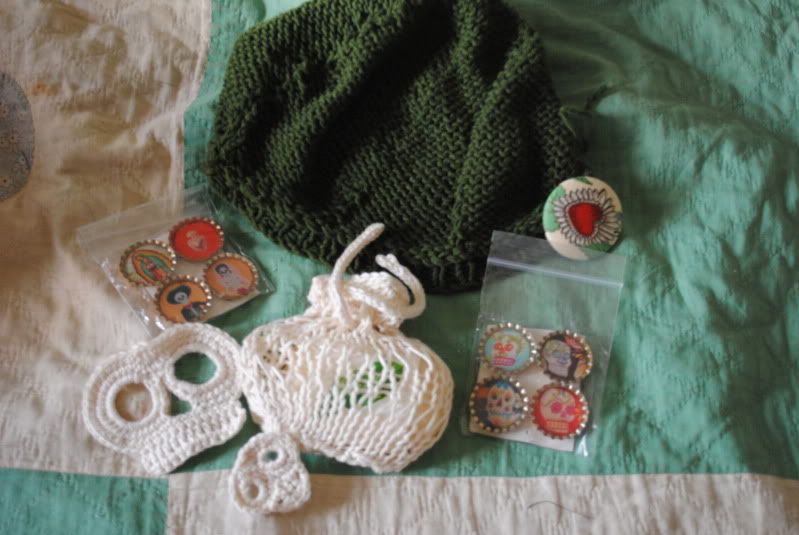 enameled day of the dead magnets that are already all over my fridge, a knitted hat with another badge, a soap cozy with lemon myrtle soap inside, and my favourite--little skull doilies! I love these and would love to learn how to make some myself.
Wanted to get in a shot of the packaging bits--the ribbon is really pretty and i loved the little ceramic dangly guys!
Thank you so much for being such a great swap partner! I like everything tons and it is all cozily tucked away for after-Christmas crafting. This swap was a ton of fun, can't wait for the next round.