you know those colorful threads you use for cross stitching? I found that stitch thread works a lot better. And you can use rich colors like these: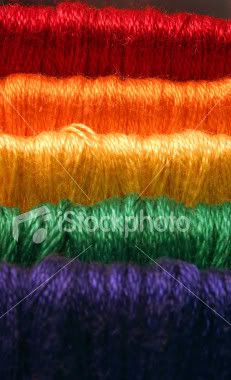 I think it adds personality
I use the spoon because I find it easier to use. I am not graceful, so knives are not for me hehehe and nails? arrrrgh, gives me goosebumps hehehehehe
I think the idea with different types of paper is super
Please let me know when you finish yours, I really want to see it.