OK, so this is a skirt I (finally!!!!) finished today. I've been wanting to do a skirt like this for a while. Recently I was popping around on the Gibbous website and I just couldn't take it anymore. I HAD TO MAKE IT! Haha So, I give it a shot and whipped one up for my friend to wear on stage as a gift for her new CD release party! It has a simple black circle skirt underneath and it's a little deconstructed to give it that rocker edge. Hope you like it!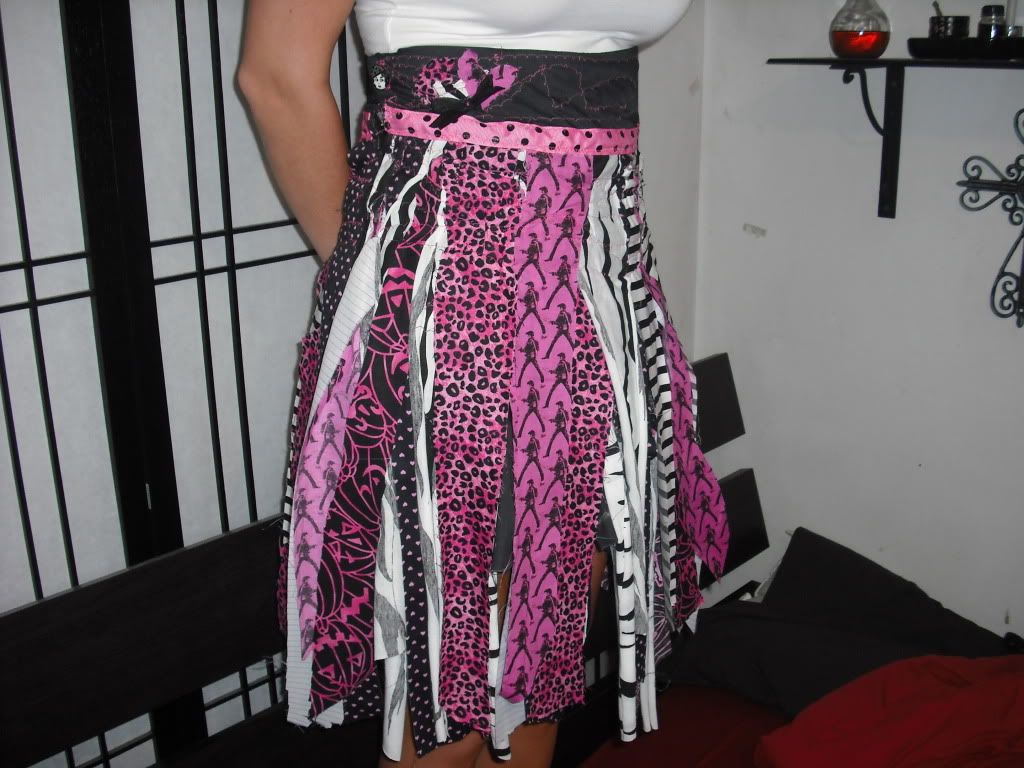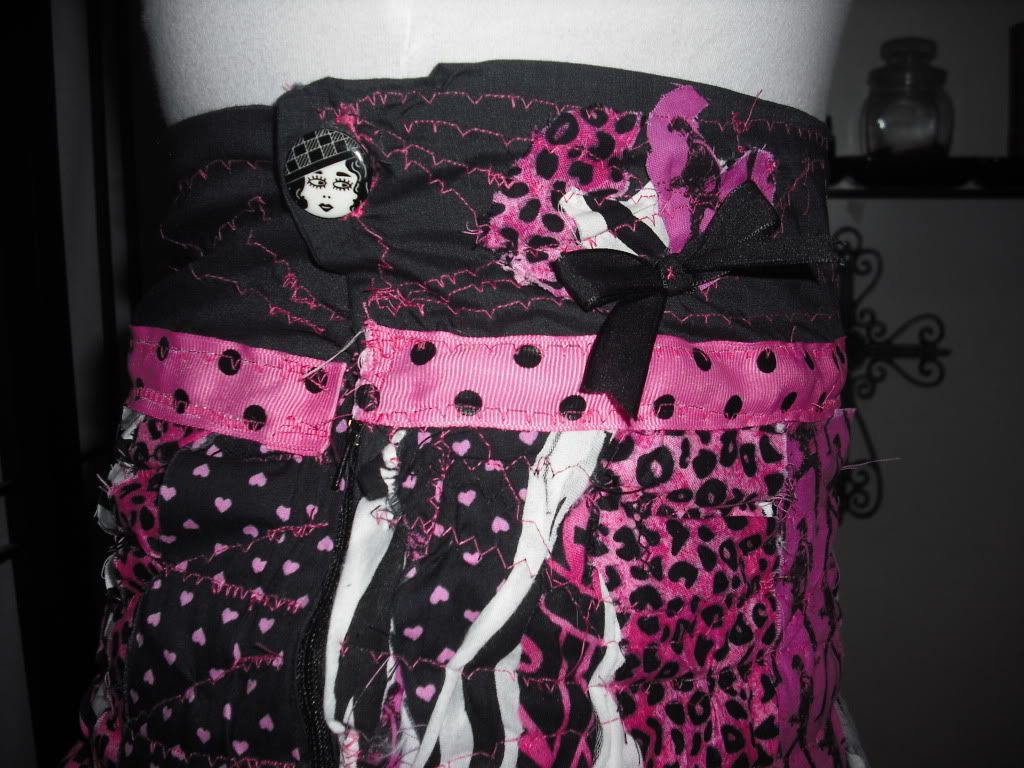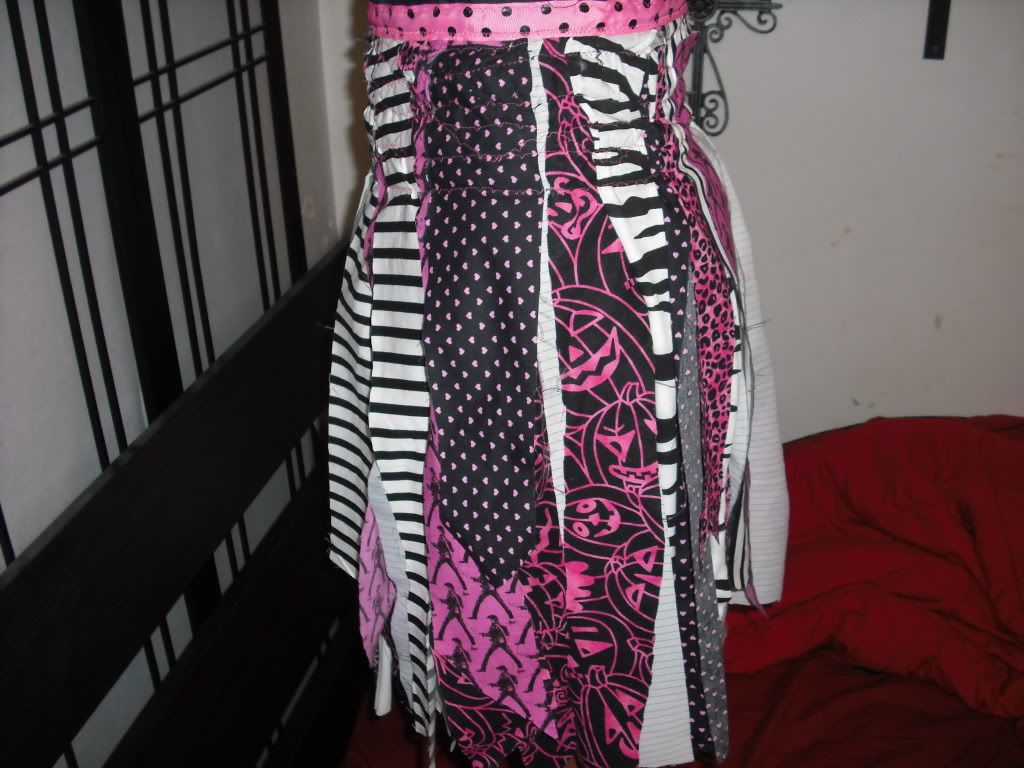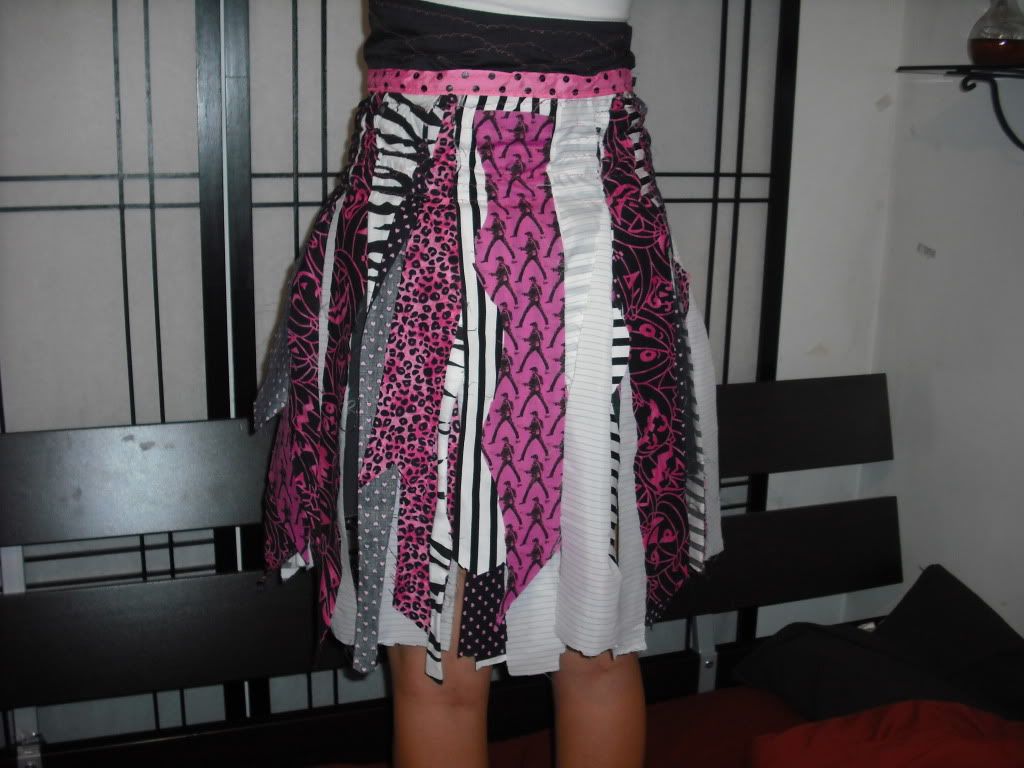 ok, so I know the band doesn't match up totally, but it was my first shot.
The person getting the skirt is a little bit smaller than the "model" so that's why it is being shown as a high waisted skirt/dress. On the intended it will be worn at the the mid hip/low waist. I hope you like it!!