I made this quilt for my Mom for XMas 05. I started on 01/01/2005 and finished on 11/15/2005 (starting a project on the first of the year makes it easy to track!). I love scrap quilts, and this one took up a lot of my neutrals and white-on-white fabrics ... but that doesn't mean I didn't buy more!
TDQ is the abbreviation for THE DAMN QUILT. It is king sized, hand applique and hand quilted. The bigger it got, the bigger pain in the butt it was. I even included TDQ on the label ... Mom didn't think it was funny.
Mom lives in Georgia, and I live in Nevada. We flew there for Xmas and I took two suitcases ... one for clothes, and one carry-on that had only this quilt in it (the quilt was so big that nothing else would fit in the suitcase with it). I didn't care if the airline lost my clothes, but the quilt was staying in the cabin with ME!
I had told my Mom I was not going to make her a quilt until she bought a "reasonable size bed" ... the woman is 5'0"; what does she need a massive bed for? So what did she do? Went out and bought another king size bed again. Everyone else in the family had bed quilts ... I was fighting a losing battle and finally bit the bullet and made her a quilt. First and LAST king size quilt I will ever make!
This is a pic of the applique pattern I adapted from a wall hanging I saw in McCall's Quilting. It's taped to my sliding glass door because I did not have a light box at the time (please note snow in backyard ... yipee!)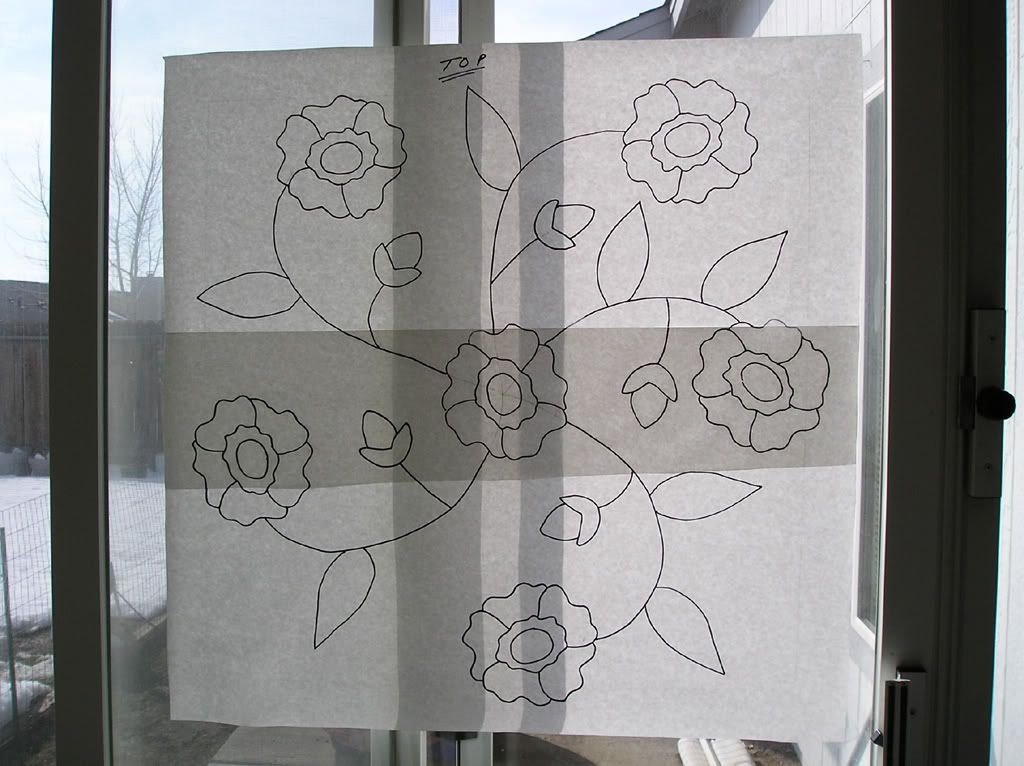 A pix of the finished block with stems, leaves and flower petals: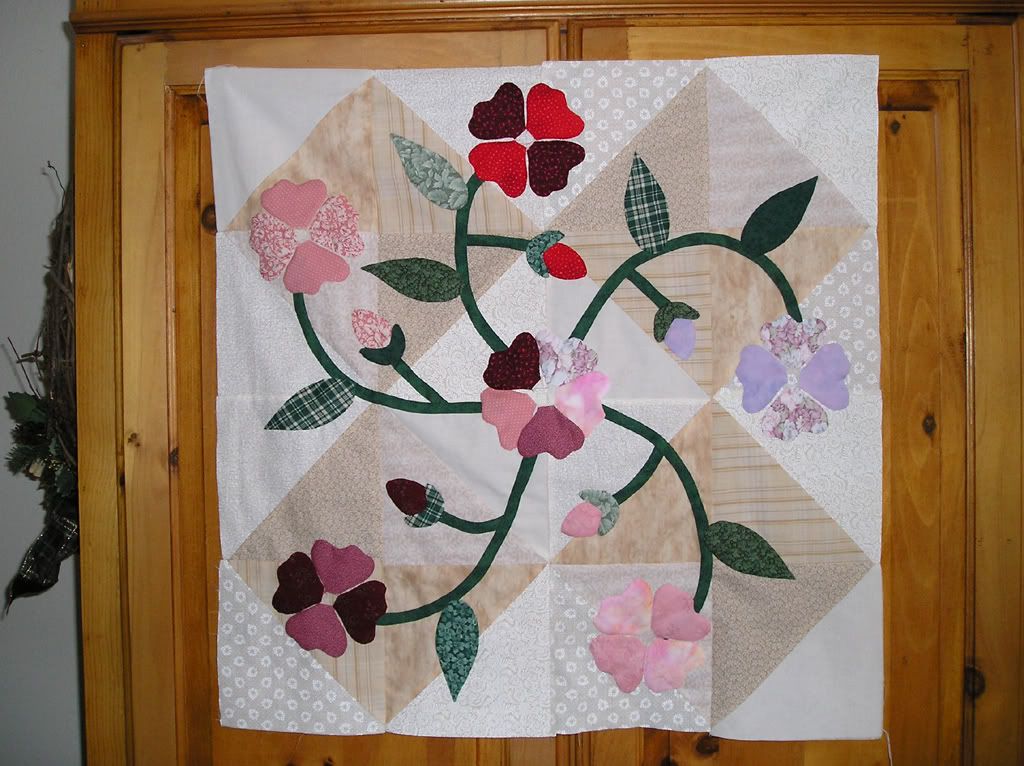 Finished top. I had to move the furniture out of the Front Room to lay it out. I took this pic sitting on the kitchen counter: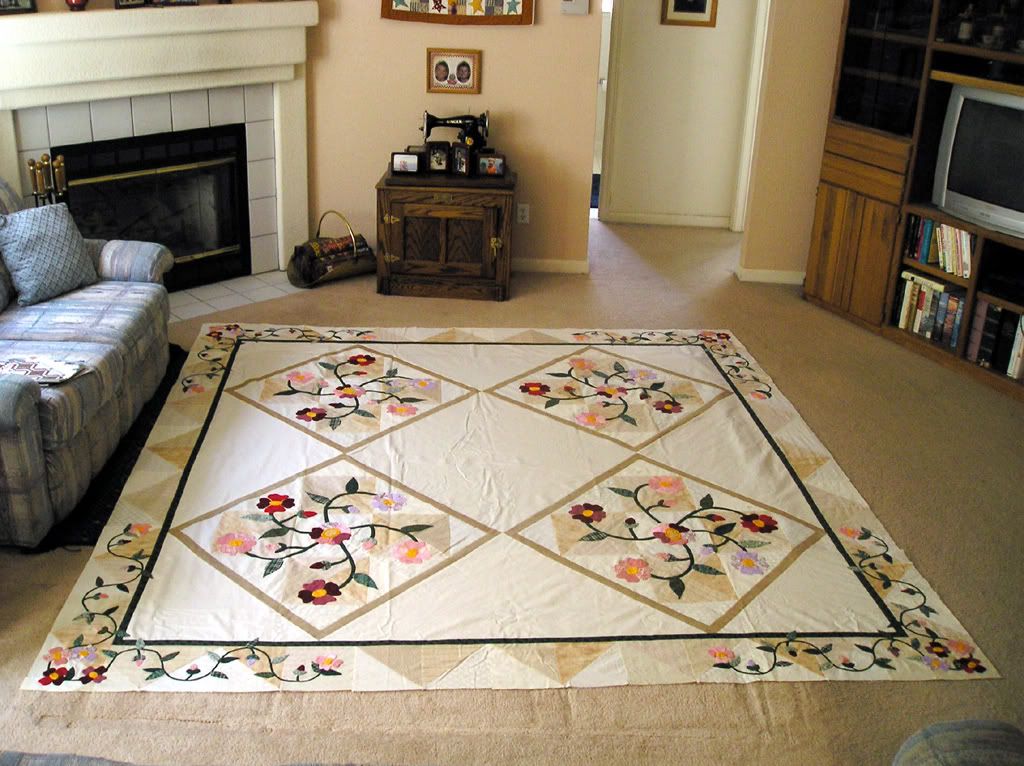 Detail of border applique: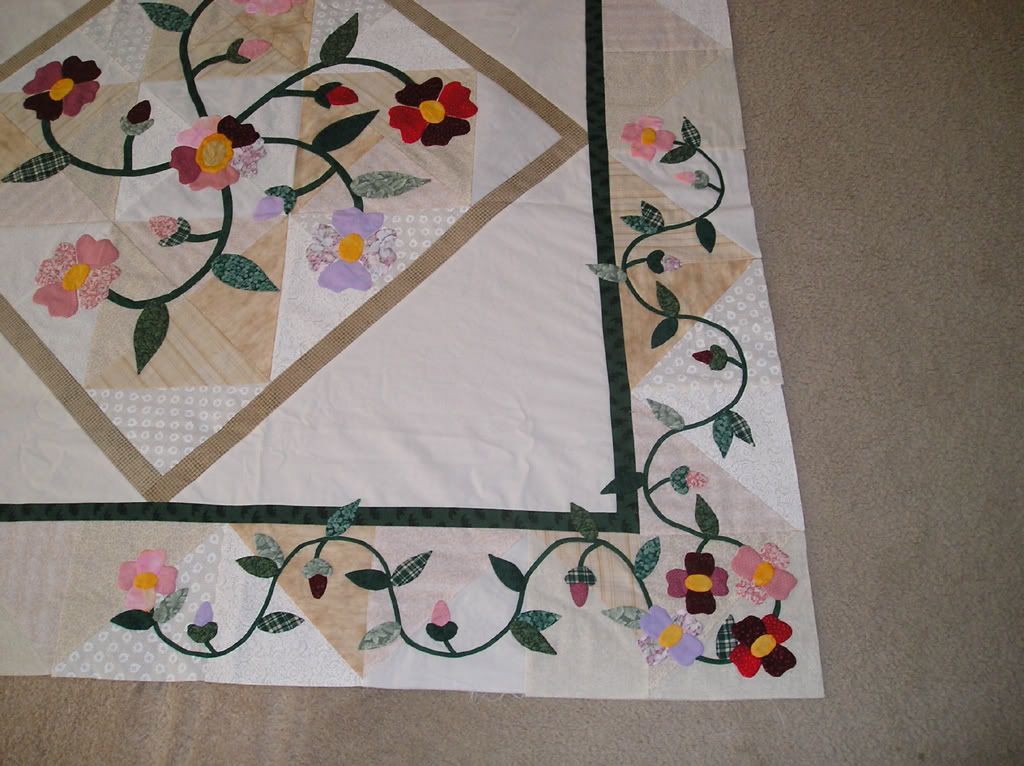 Miss Mariah helping with the basting (she passed over the Rainbow Bridge that summer at age 15 and we miss her still):
Finished quilt on Mom's humungo bed: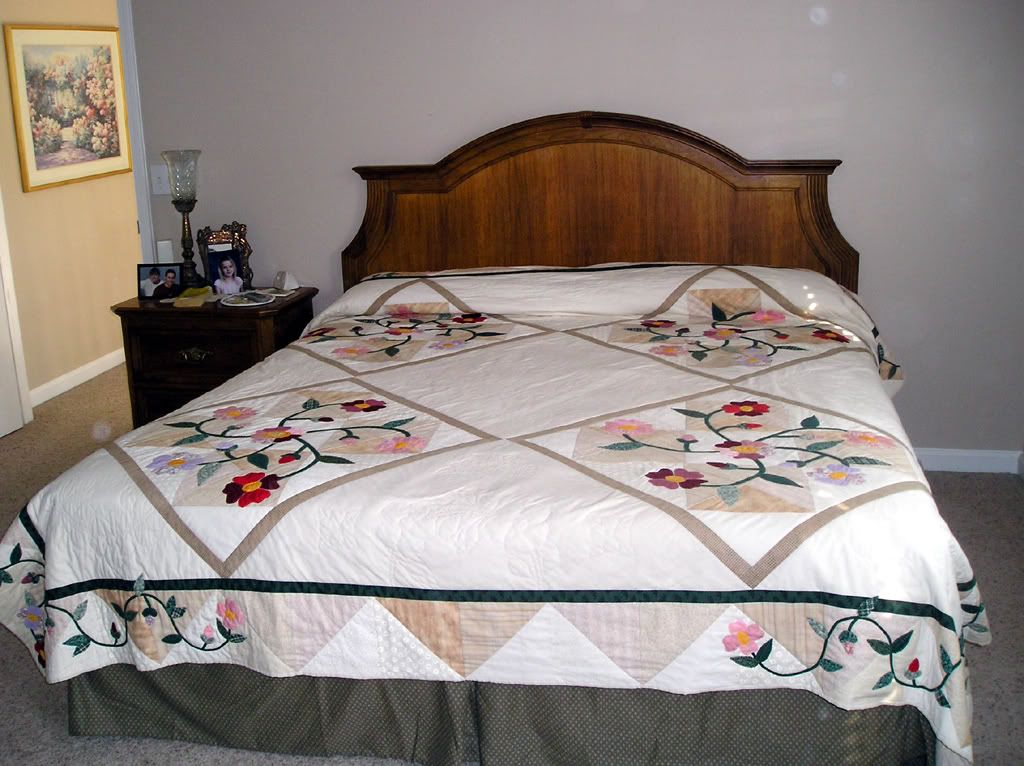 Quilting detail applique block:
I quilted wreaths and flowers in the large, unappliqued spaces. The pics didn't turn out because I could get enough contrast.