Okay, I was a quilter possessed last week ...
. I wanted a quilt to picnic on for the 4th of July celebrations, but it needed to be quick to make, easy to wash and would wear well. Yep, another rag quilt ...
Still using up my stash of repurposed blue jeans. This quilt is 55"x55":
The stars are cut from the jeans, and patriotic fabric was sandwiched below. Basically, reverse applique. The batt was an old cream flannel sheet I had hanging around. The only fabric I purchased was the patriotic stuff ... everything else I had in my stash. So I guess you could say this quilt was made with 50% post-consumer waste
.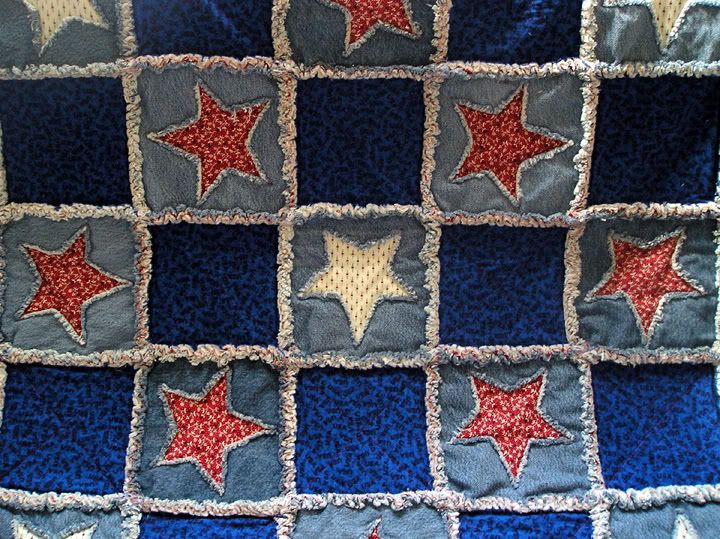 The back of the quilt is patchwork, with the typical "x" through the solid blue blocks in front, and stars outlining the star blocks.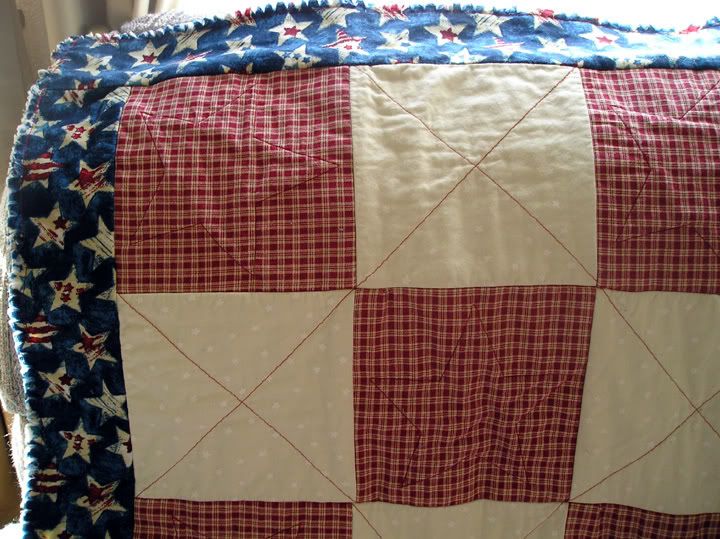 And an overall pic of the back: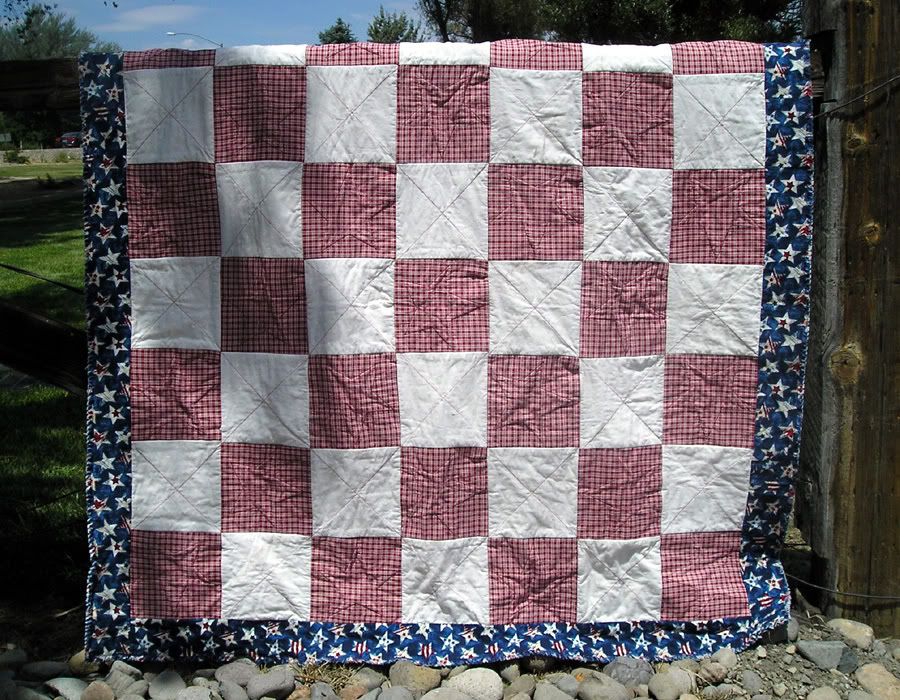 As I'm posting this, I realize I didn't make a label! Guess I better work on that this weekend.