A rush birthday tote, for a fan of all things mythical. Next time I will make the closure tab longer. The pattern is a simple one I drafted and its my standard omg I need a gift tote fast pattern. I just got ambitious for the closure and mismeasured.
Made with fabric, warm and natural batting and canvas for a liner. the handles also have batting and are quilted.
I will fill it with a few books and some smelly girl stuff, like lotions.
front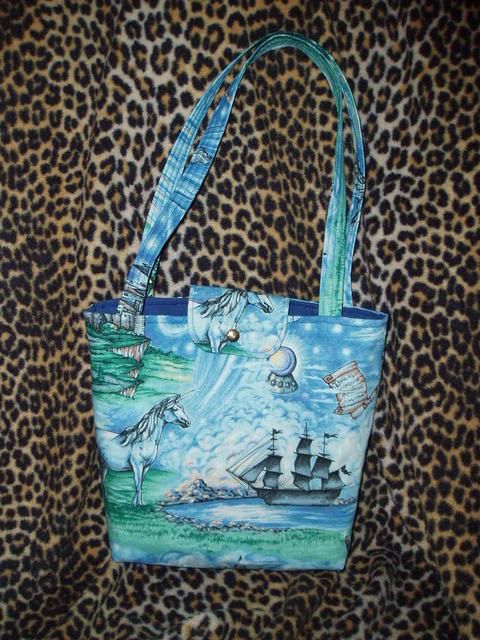 back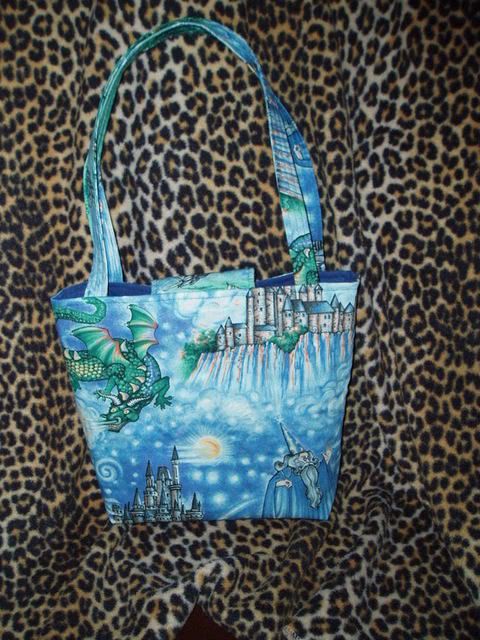 closure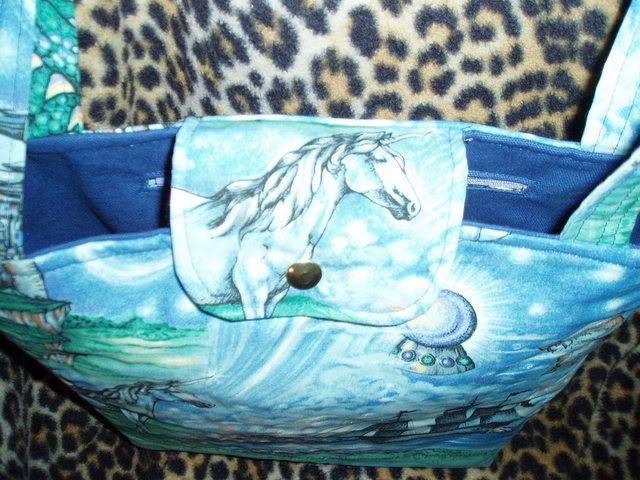 surprise