this was made from a one shoulder top my sister handed down to me it came out short cuz of the assimetry of the original shirt so i wear it on top of another tube top made from scratch with a rounded un-hemmed, hem... ha.
added the lace jus to the front so the stretch factor would not be affected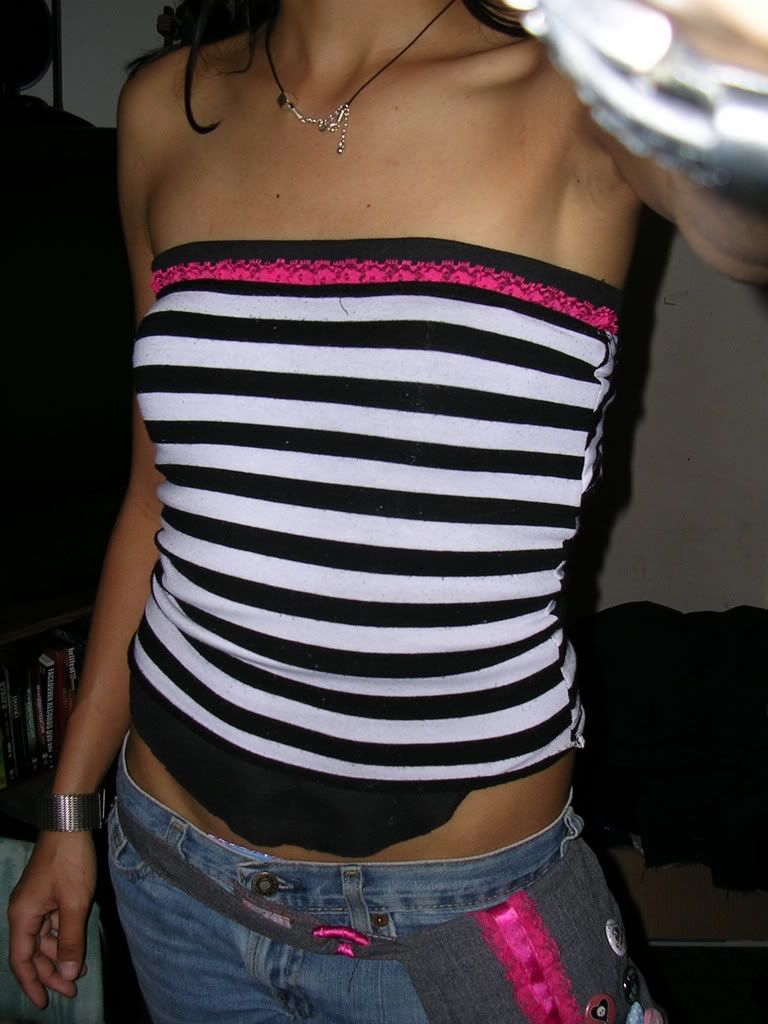 and used the shoulder strap to make a tie back thingie [and to cover the unhemmed back he he]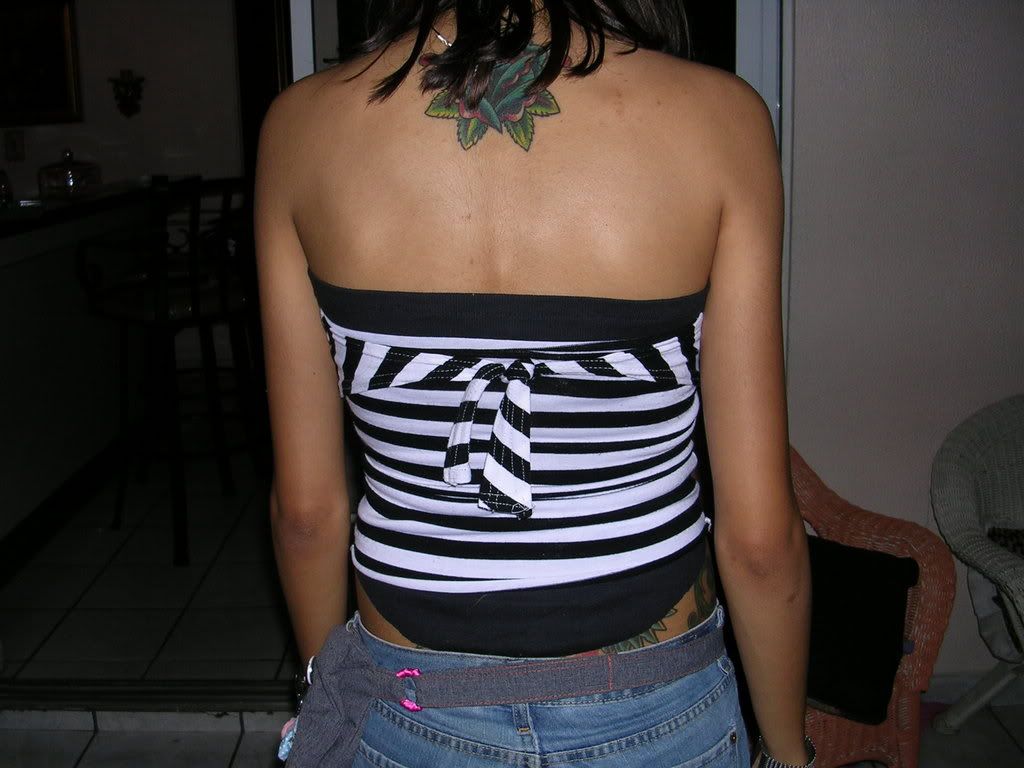 and heres the plain tube to make up for the skimpiness
front view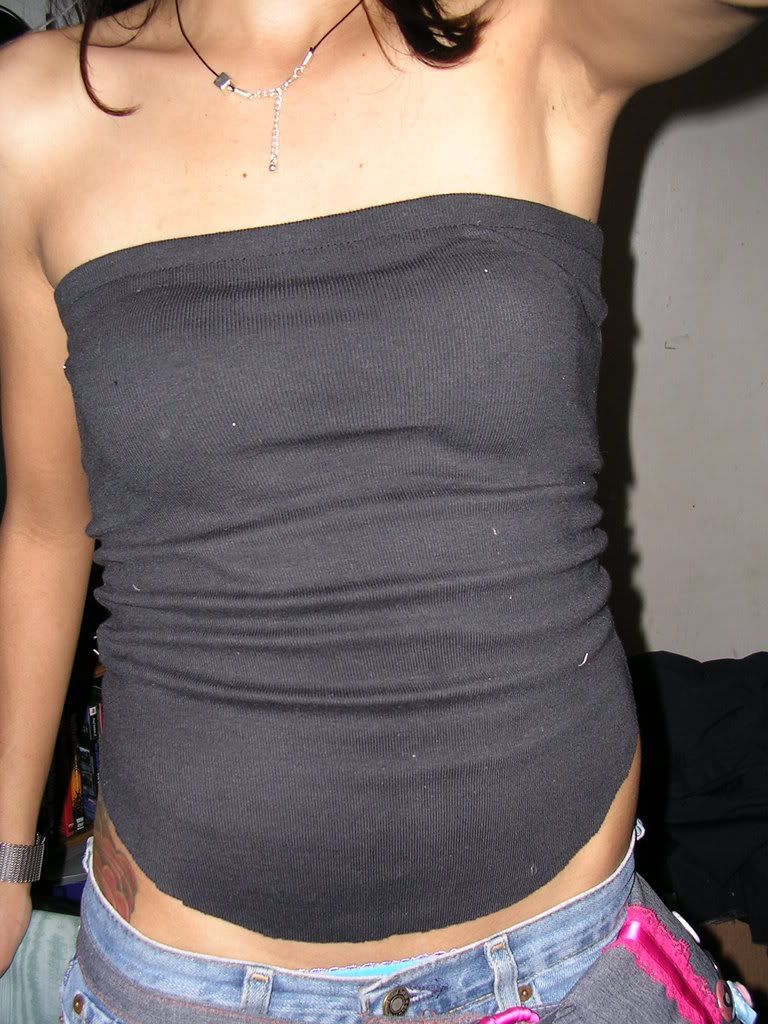 side view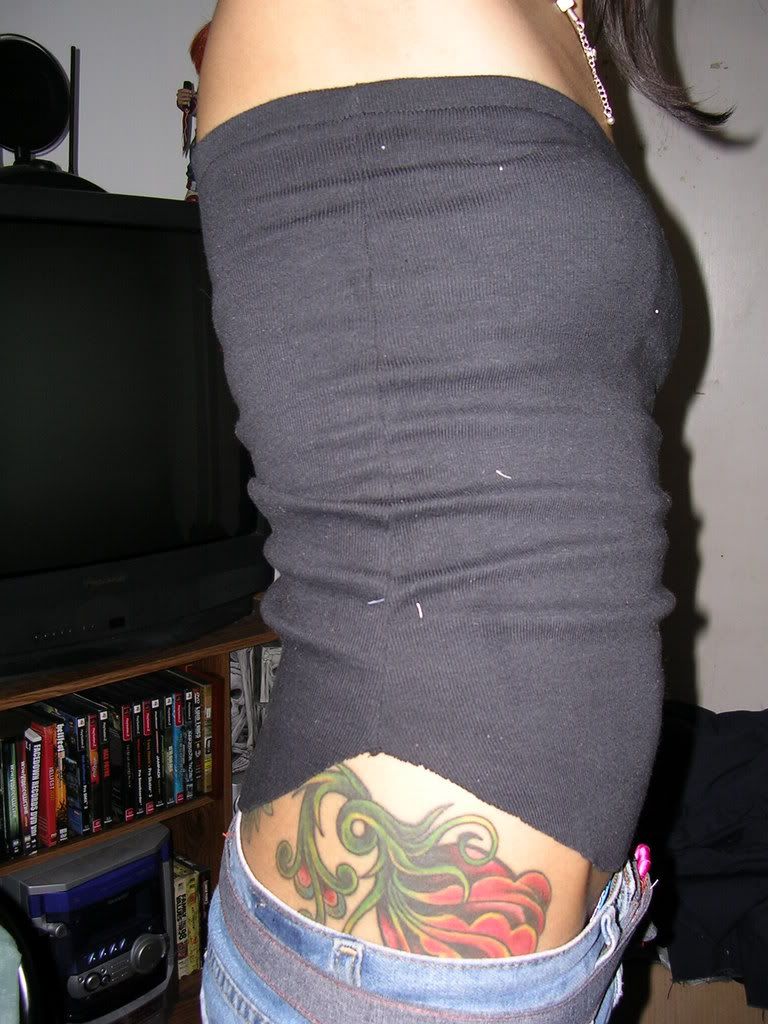 I actually got a compliment on this one, from a guy, in front of my boyfriend; the guy said the tube really enhanced the look of the tattoo.
my boyfriend was proud, what a sweetie.
hope ya like!