so i attempted to make the top part for the bikini using the pattern in the SnB book and it came out too big and i'm tiny(i made the small size) so i gave it to my friend (she's a 36 d!!!) and she loved it so i tried tweaking it a lil bit and it came out soo good i made 3 lol i only have a pic for the pink one tho. I used to wear it with every revealing top i had
and people loved it i dont kno how i managed to alter the sizing because i did this awhile back and i cant even remember how to cast on anymore lol. well enough chit chat heres the pic: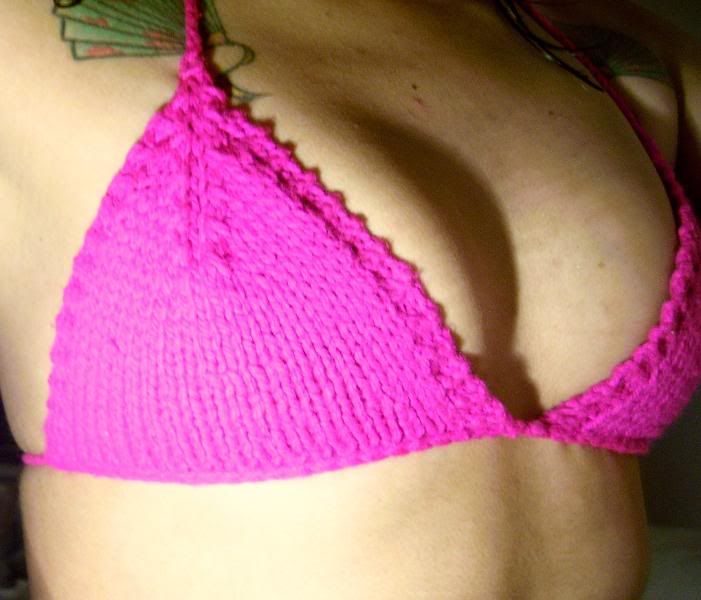 close up
i think it looks cute all tho it would look even cuter with the heart. *must re-read book*
what you guys think?