Here are my two most recent poppets(numbers 4 and 5) I dont want to give them away
First is my Dr Seuss poppet with her finished outfit
Close up of the dress...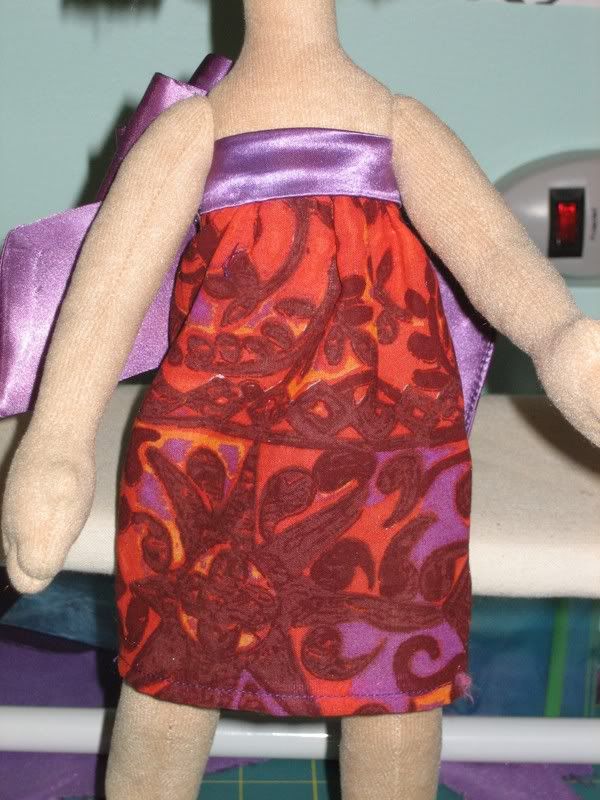 The back with the removable flower!
Her hair comes down too but I dont have a picture on this computer
Second is the poppet that my grandma asked me to make for a friend of hers
The dress is super cute but the gold was sooo annoying to sew on! Its evil fabric!!
"hello everyone!"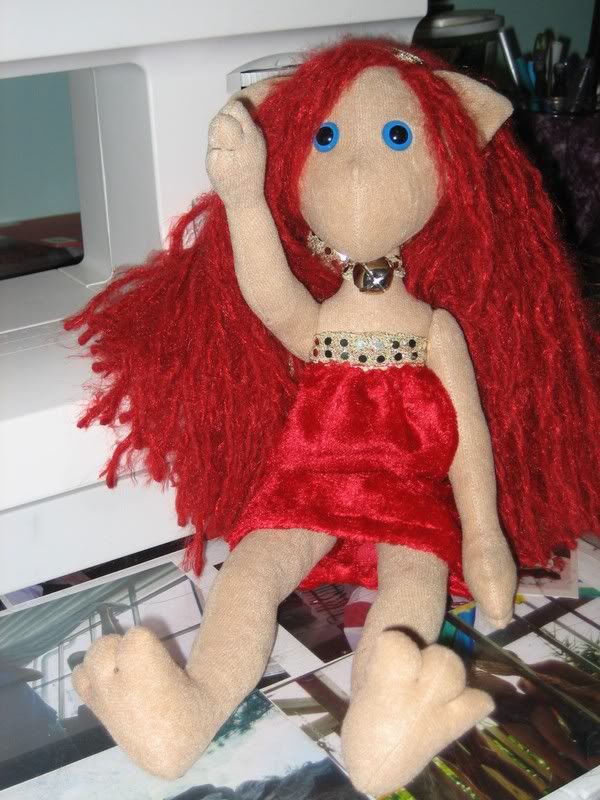 She has a bell!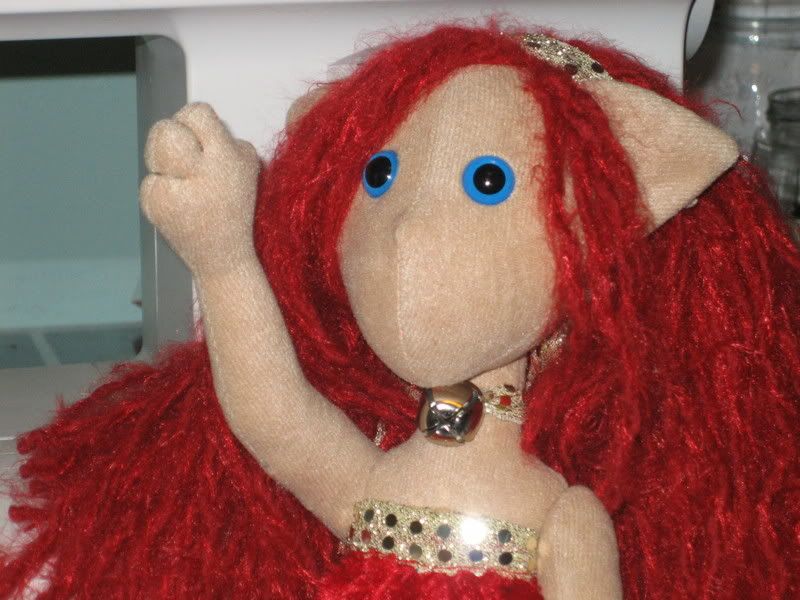 and a headband!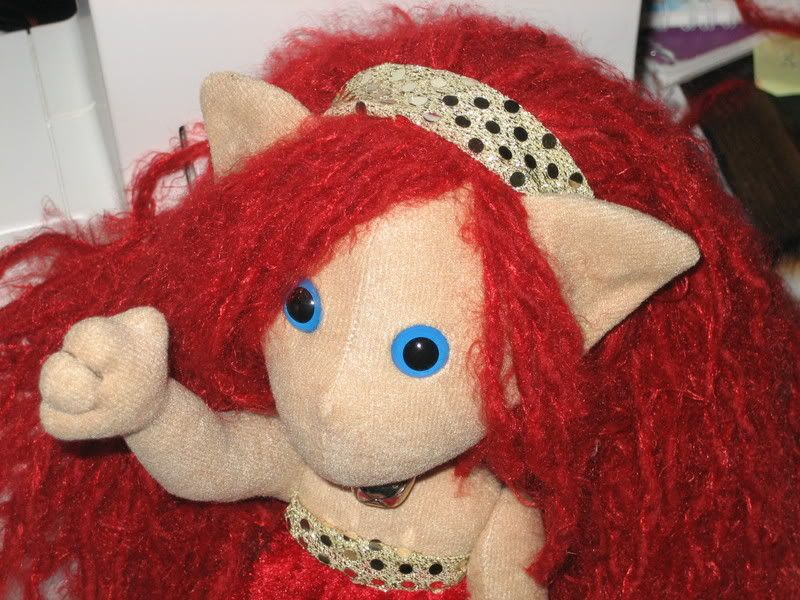 The dresses are very simple and easy to make but very cute.
Tell me what you all think!