Wooo poppets!
If you love poppets then go signup for the poppet swap! Now!
https://www.craftster.org/forum/index.php?topic=244615.0
I just made this cute little witchy poppet yesterday. I was commissioned to make her for a friend of my grandmas. I love the way she turned out. She was made using the new and improved Elenore pattern and has a modified version of the easy peasy poppet dress, a tutu thing and removable pointy hat made out of craft foam.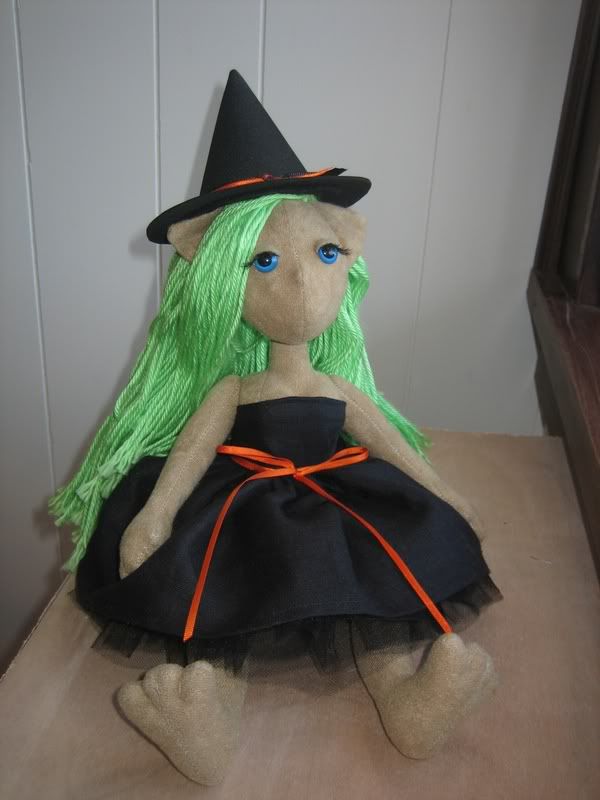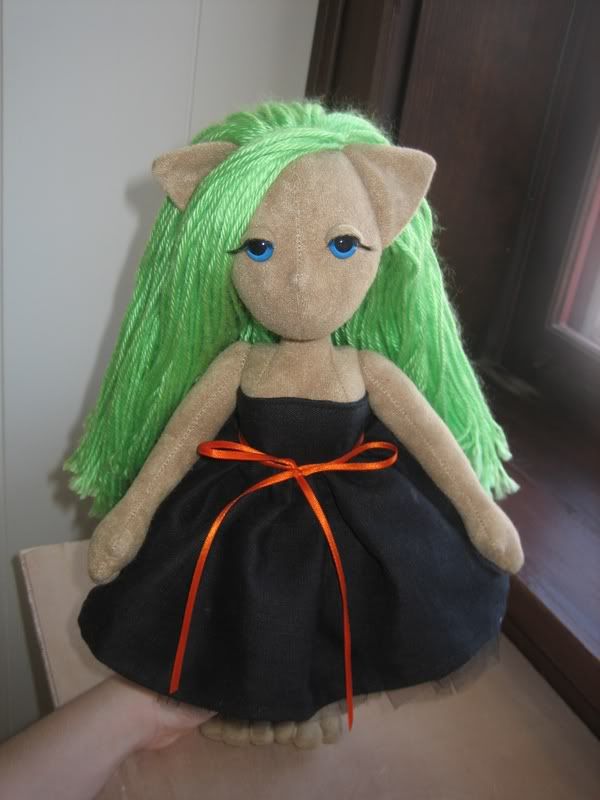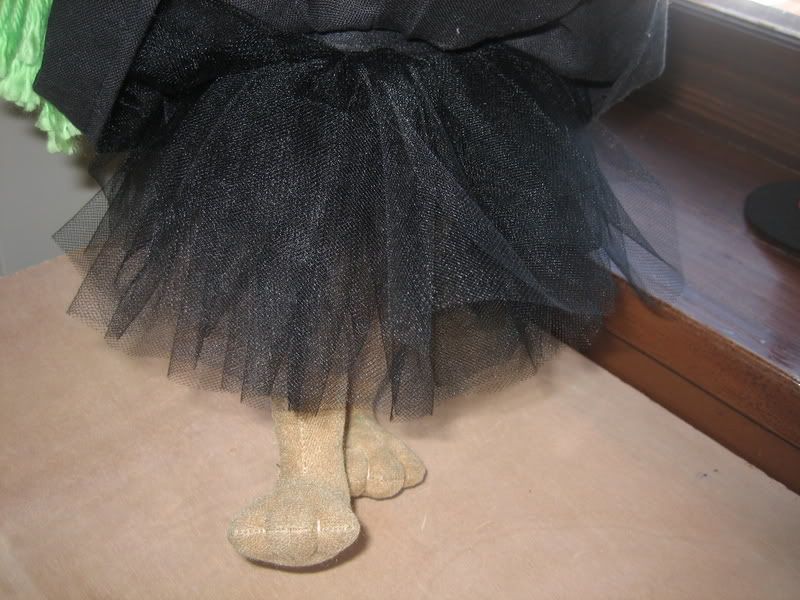 Pink poppet made for my partner in the name swap. The fabric I used was awful to work with. It frayed like crazy, hardly had any stretch and was a huge pain to stuff. I'm not sure what type of fabric it was but it was from wal-mart and was shiny on the reverse side. The only good thing about it is that its reaaally soft.
Anywho. I made her an infinity dress, jean skirt, blue blouse and shrinky dink necklace.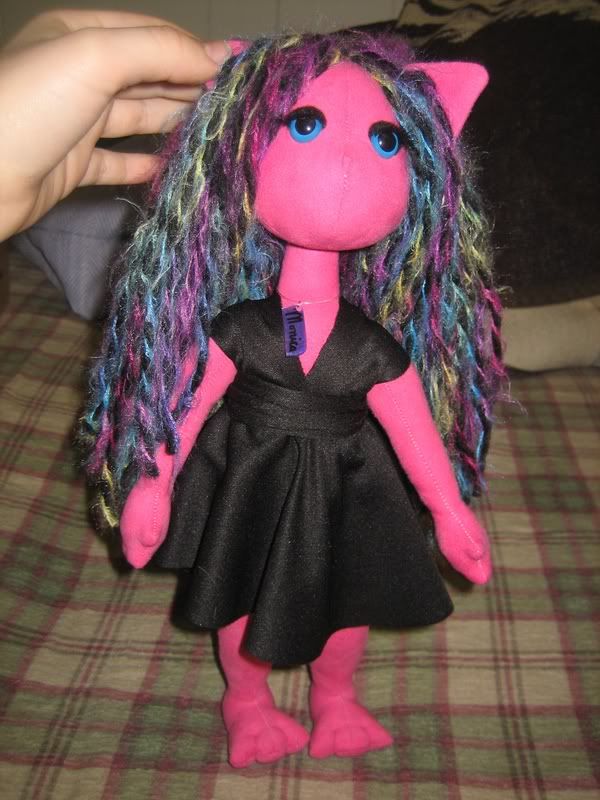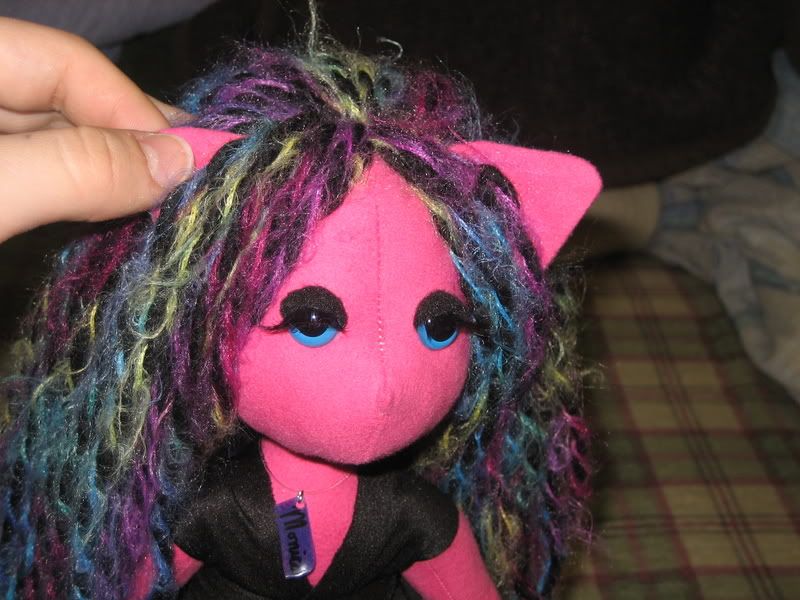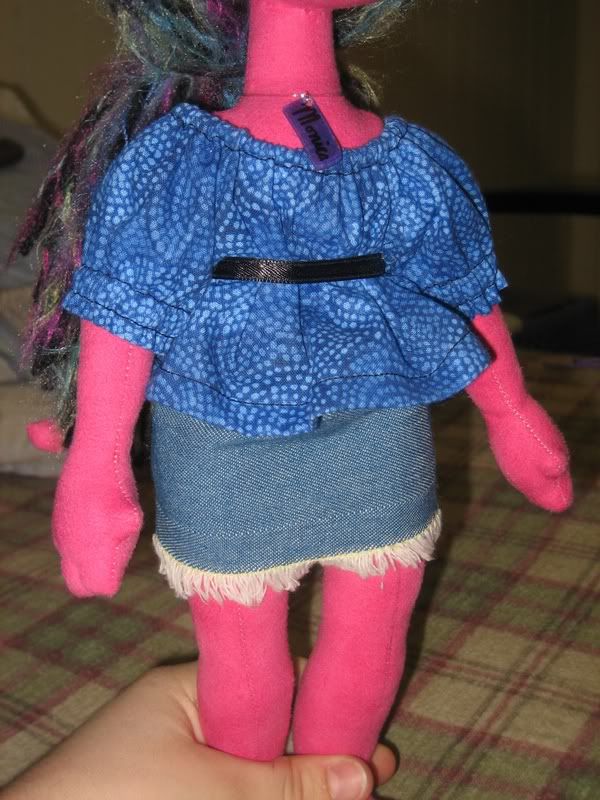 Blue poppet made for ClonedBravo. I love the way she turned out, I think she looks kinda sad though.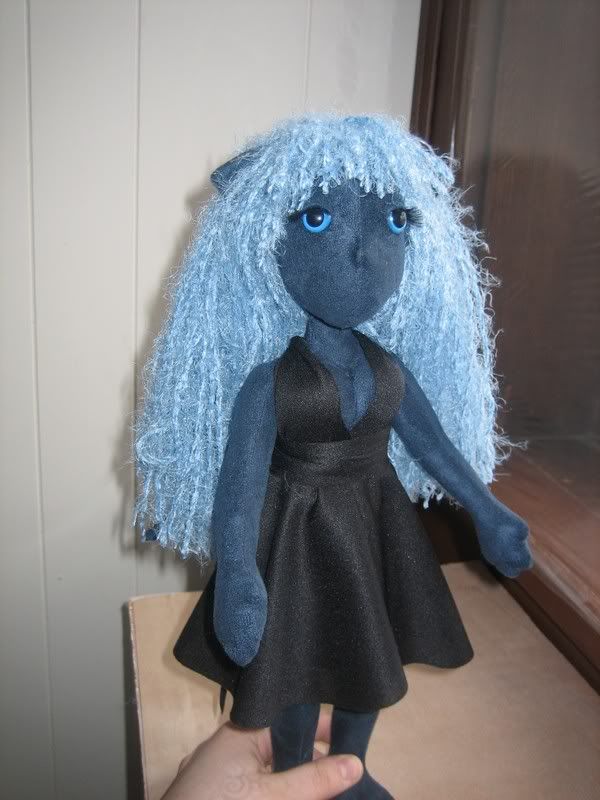 Naked boobies!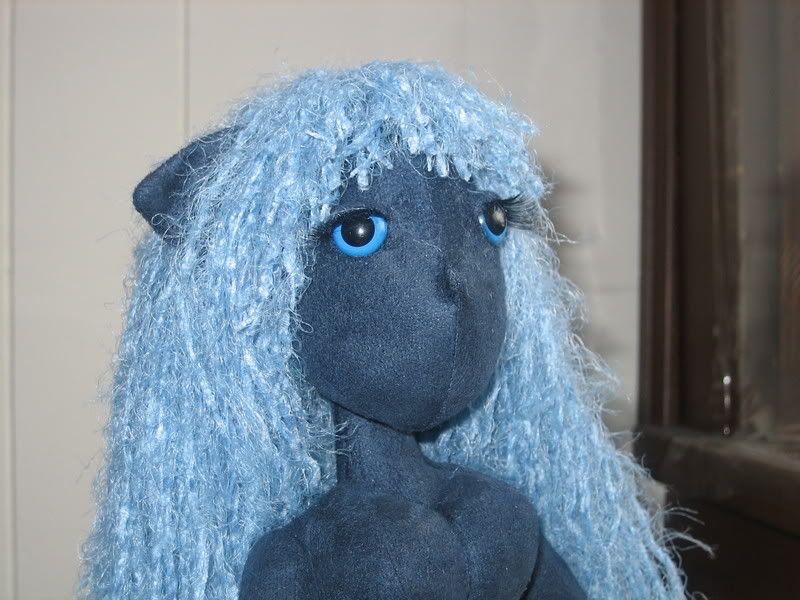 Second poppet I made using the Elenore pattern(loooong time ago). not much to say about her. I'll try and dig up a full body pic in a bit.