Two of my recent poppet creations, I'll put the rest in another thread so as not to completely overwhelm everyone with pictures.
Night Elf poppet (from World of Warcraft for all you non nerds out there) made for the Poppet swap. She was made using the Elenore version of the poppet pattern, has wire in her ears to make them pose-able and real leather boots, bracers and bodice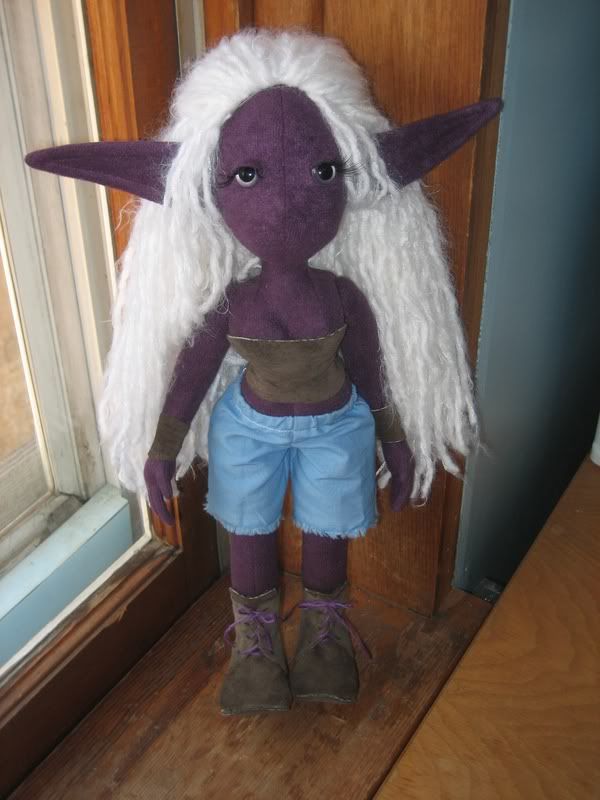 Hand-painted eyes as well and extra long lashes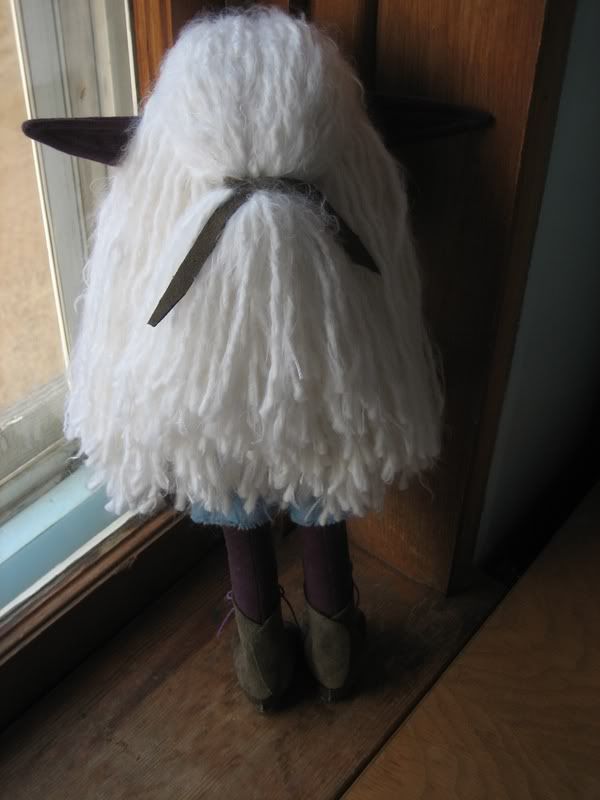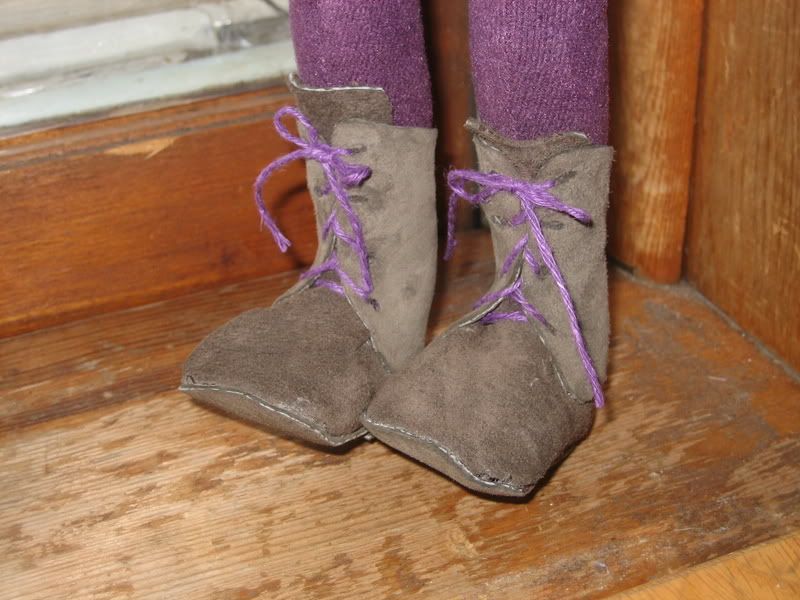 Staff
Mini Wonder Woman with hand-painted eyes and made for the Once You Pop Swap. Her costume was pretty much just sewed and glued directly on to her so it doesn't come off. Her lasso was made with embroidery floss and her wrist cuffs and crown thingy was made with a paper plate that I painted and cut to shape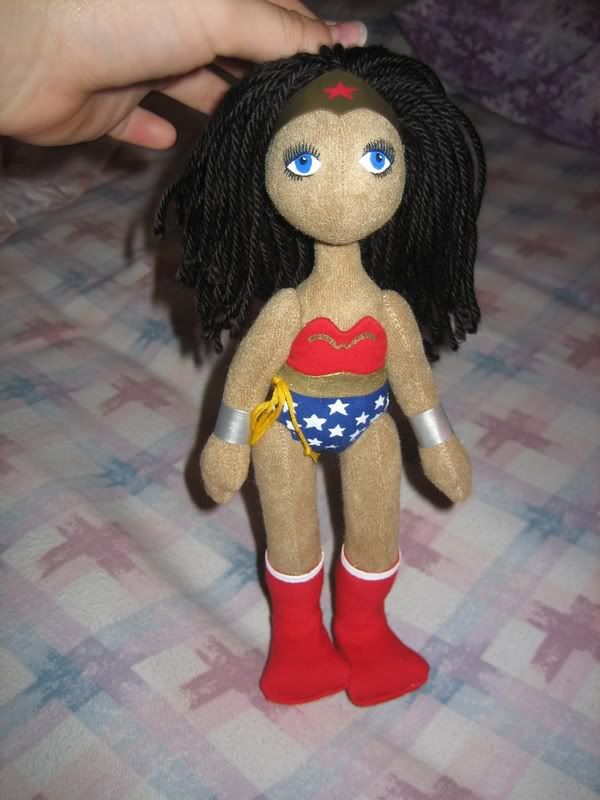 Thanks for looking and let me know what you think!