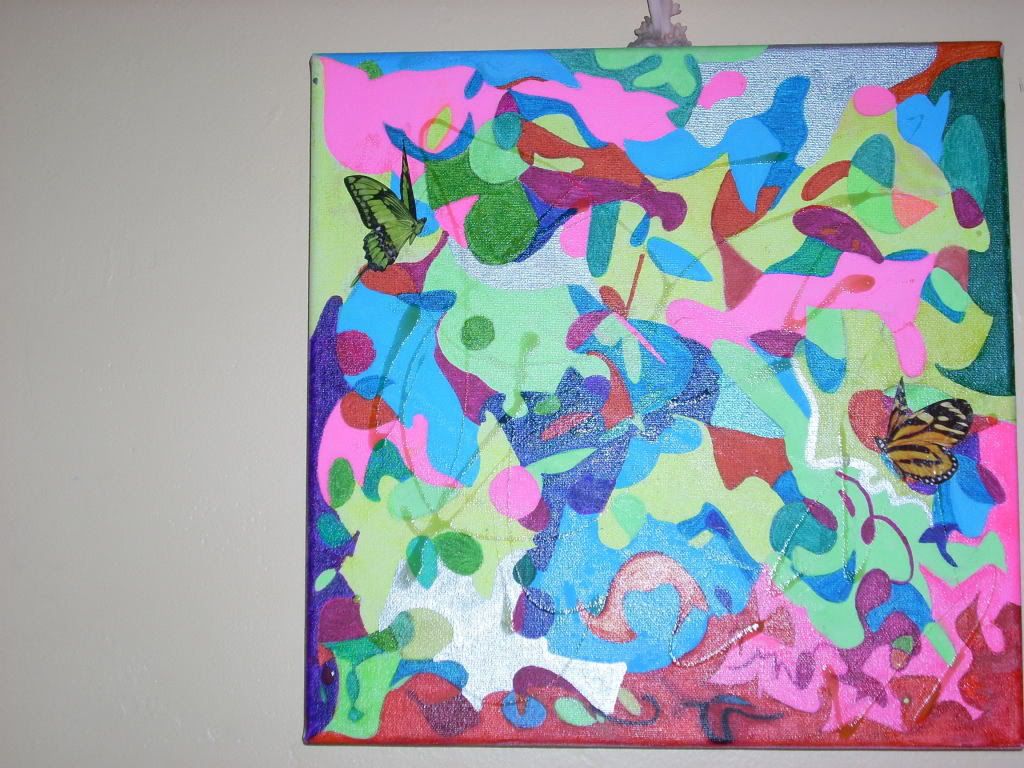 This was a really interesting piece to create. For most, almost all of my art is created from found and/or recycled materials.
This was created with a very old collection of markers, highlighters, various nail polishes (over two dozen bottles that I found) and the butterflies were cut out of my very large stack of found and salvaged magazines.

I named it butterfly delight: intoxicated flight because, I once heard somewhere either on t.v or elsewhere, that butterflies are always getting drunk and having lots of sex. They actually get drunk off of the nectar they drink! Anyways, I'm not too sure how much fact is in this but regardless, I thought this is what a garden might look like to a butterfly after sipping on nectar in the hot summer sun.

Thanks for looking!