While looking through the New York Couture site (
http://newyorkcouture.net
), I came across and sorta fell in love with this piece:
http://i16.photobucket.com/albums/b9/deliciousbassist/pinkgreenpurpzipbolero1.jpg
I realized that I had a tye-dye shirt I'd made at my last school carnival lying around in my backyard, of all places, and I decided to finally wash it and get to work.
Here it is after I cut off the collar and sleeves:
And after a little sewing, here's my new zip bolero: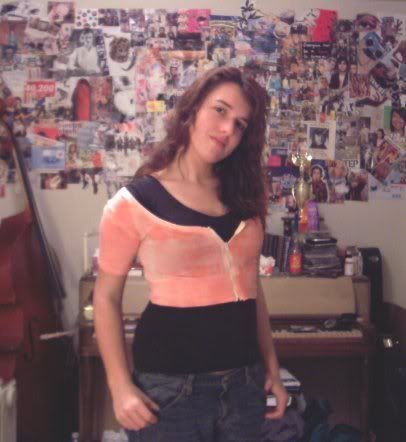 Look ma, no make-up!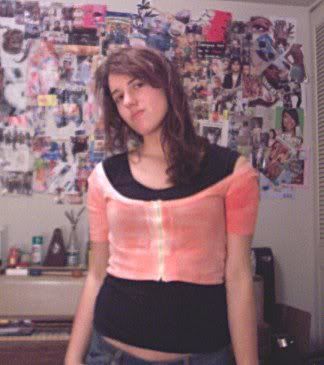 Ignore my dumb tired face, I'm sick.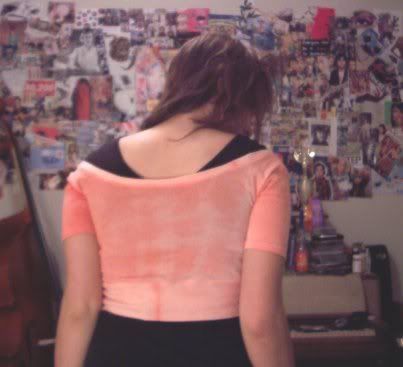 Here's uno close up shot:
This zipper looks like it's tilted, but it's not. You may notice the slight bunching. My zipper foot is MIA, so I decided to go without it. Coulda been worse.
And there it is! If anybody wants a tutorial, I'd be glad to make one.
Thanks for looking!
(x-posted to Threadbanger)