One of my best friends, Zoe, just got into crochet. She's also unemployed, so she's gotten into it in a BIG way. I made her these fingerless mittens:
https://www.craftster.org/forum/index.php?topic=281327.msg3186153#msg3186153
for her birthday last year and she said that that made her want to learn how to knit/crochet herself. It was so sweet!
Anyway, because she loved the last crafted gift I made her, I knew I had to make her something for her birthday this year. So I used this amazing tutorial:
http://www.joleo.co.uk/todayweare/?p=176
to make her a crochet roll. I love the fact that it has a special little pocket for sewing needles for when you need to sew your crocheted loveliness together!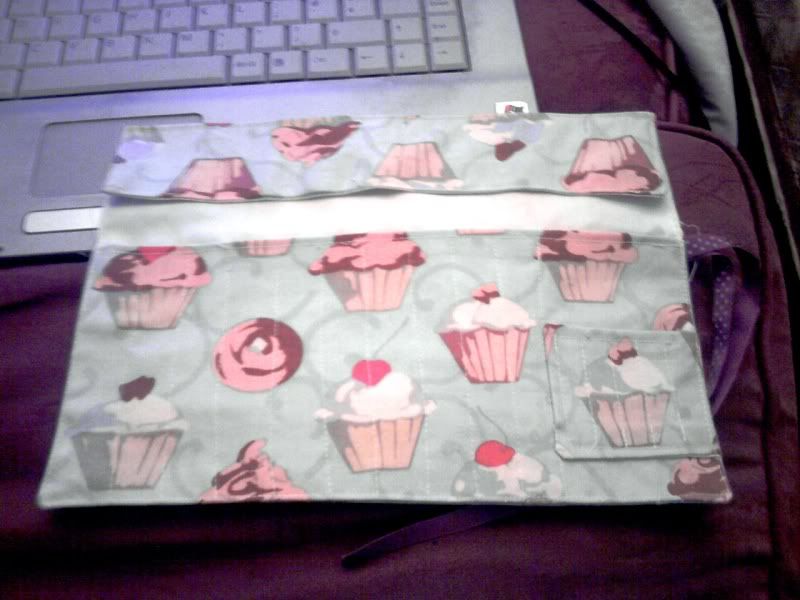 It ties up with the ribbon you can just see on the right. It was longer but then my cat chewed it all up so I had to cut it shorter.
Any comments and criticism would be greatly appreciated!
Thanks,
Lizi xxx