So I was just about to make dinner, when I opened my freezer and this little guy popped right out at me.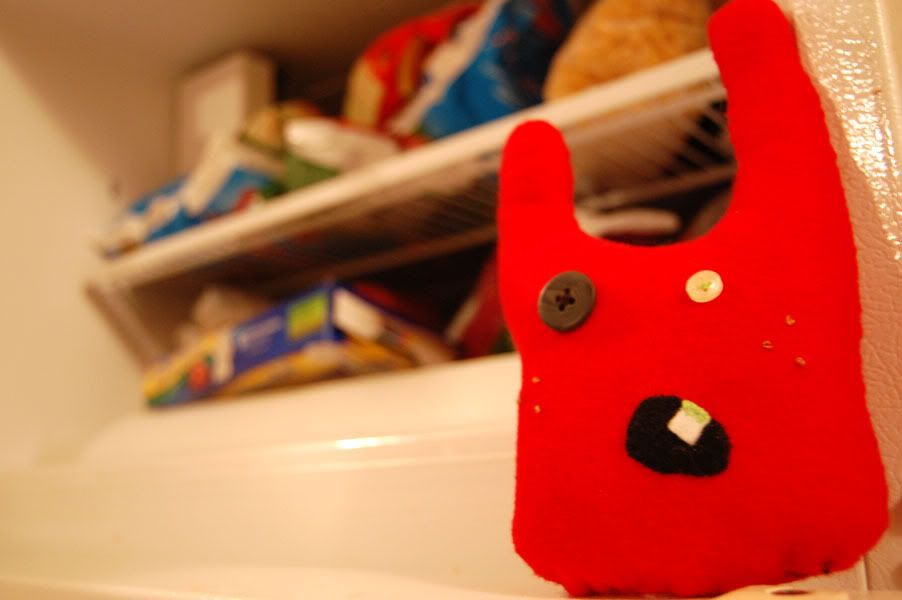 He wimpered as he told me that he had just had a tooth pulled, and the cool air made him feel less pain. I noticed the decay on his remaining tooth, and pulled him out to get a closer look at him. He told me to call him Schnogger...So Schnogger and I had great time this afternoon, eating veggies.
here is a closer look..