Hi !
Yesterday I went to get some food coloring in a restaurant supplies shop. I was ready to buy any coloring they would had, just to try... And what a surprise ! This shop seams to be the sole Wilton's retailer in France ! Weren't I lucky ?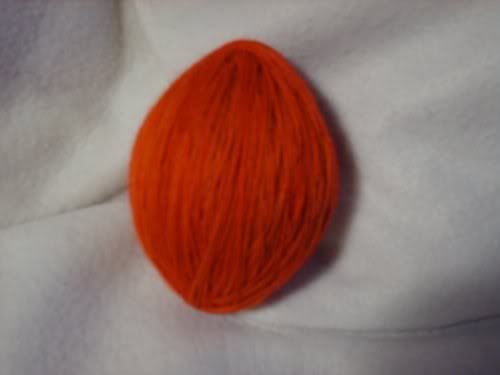 So this is the result of my first yarn. It was a skein of 100% wool, not very soft but a good quality, natural white. I Did the hot pot method. The firs result was ugly : I put yellow, orange, pink, burgundy and (I guess this was the color which spoiled everything) violet. The result was a dirty looking rosewood hue. I was very disapointed, so I just rinse the skein and overdyed it right away with orange and christmas red.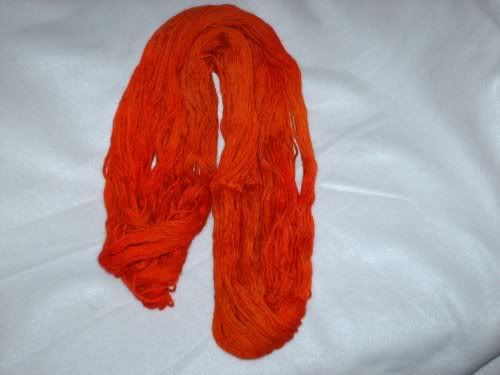 I call it Sicilian orange ! I'm very pleased. I'm going to knit a small scarf out of it (this is only 50 g of yarn, I'm not sure I can much with it).
Thanks for commenting !