I call this one the 'I capture your soul and fly away with it' *gasp*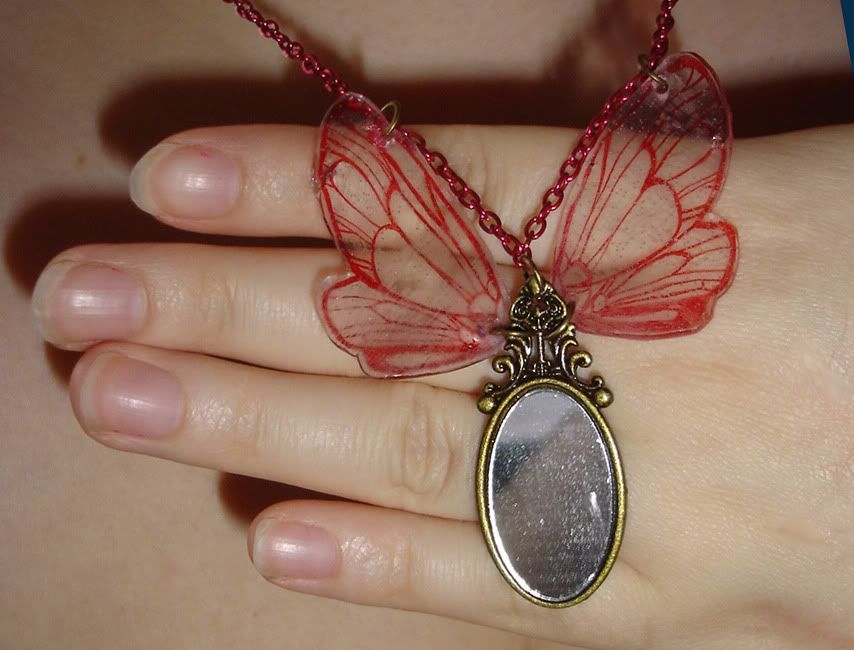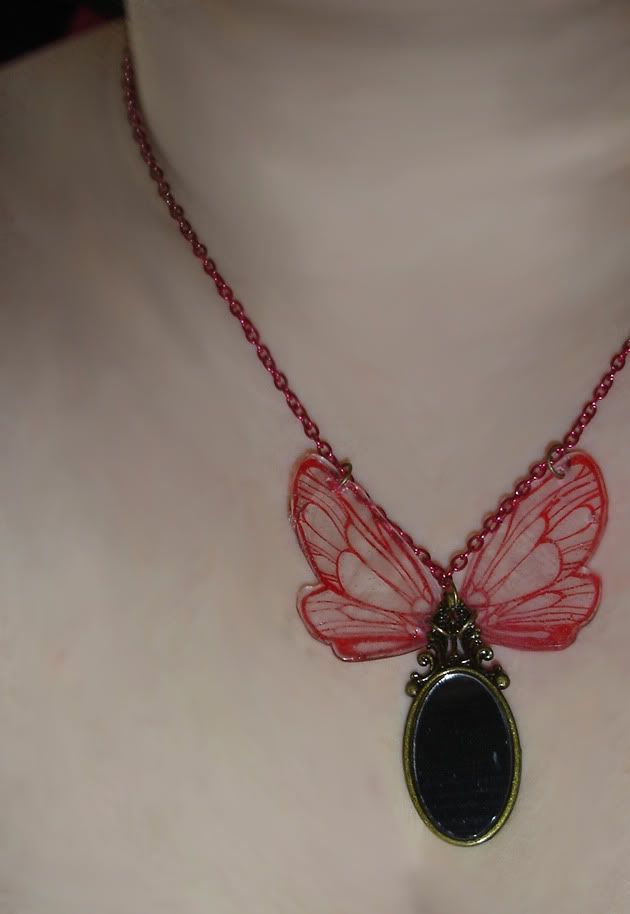 Plastic shrink wings.
And this one, is the 'My secret' necklace, lot's of planning, lot's of trial and not the result I wanted.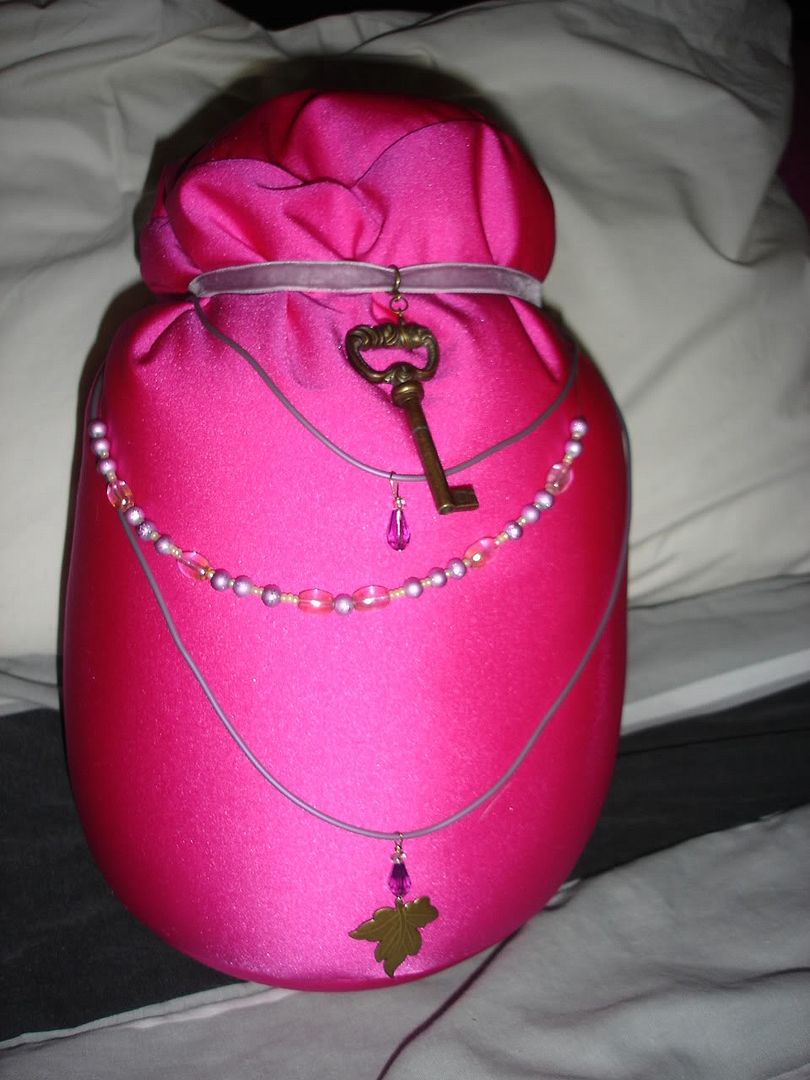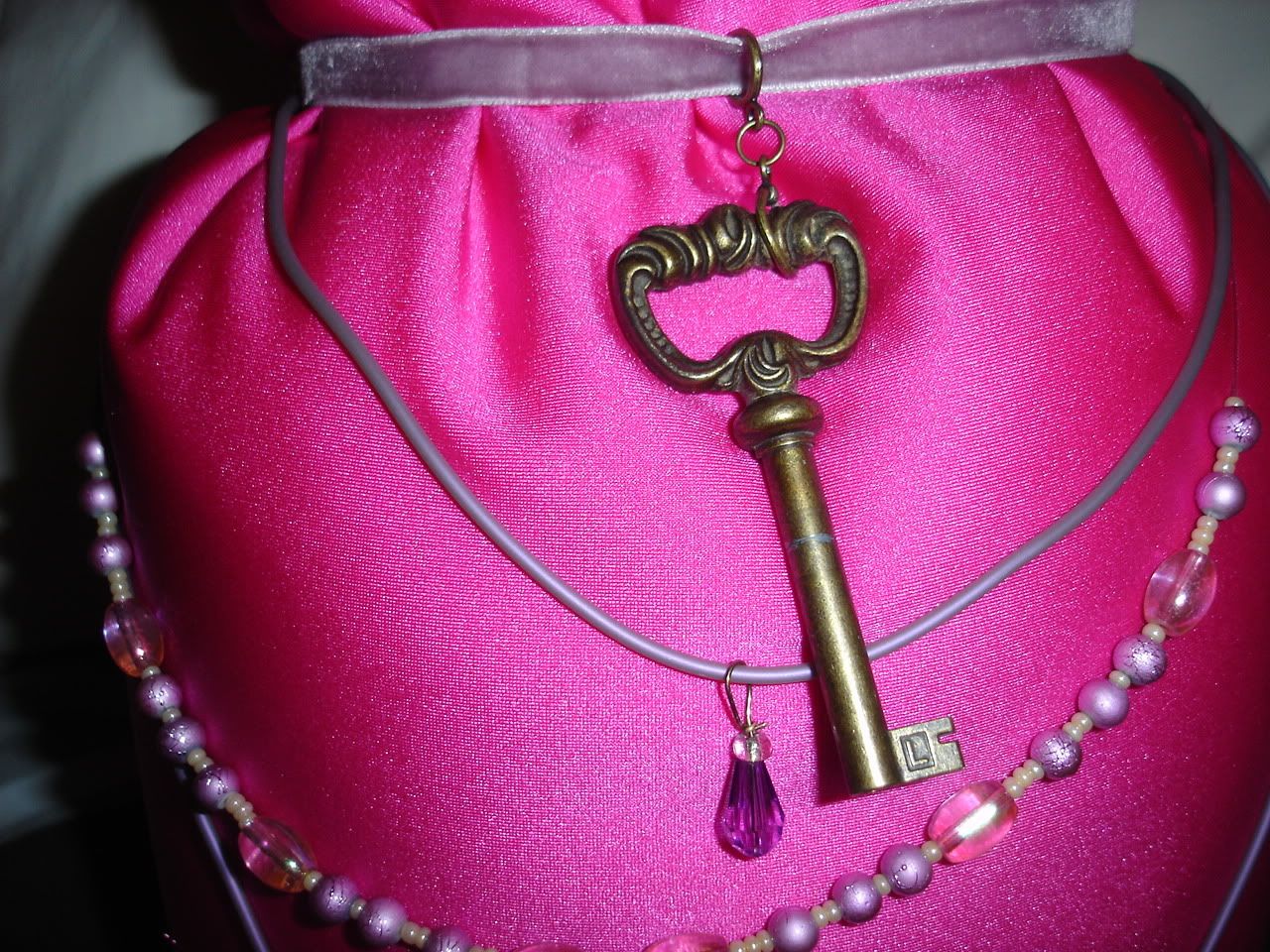 (I love the 'L' on the key, it's like it stands for Love or something.)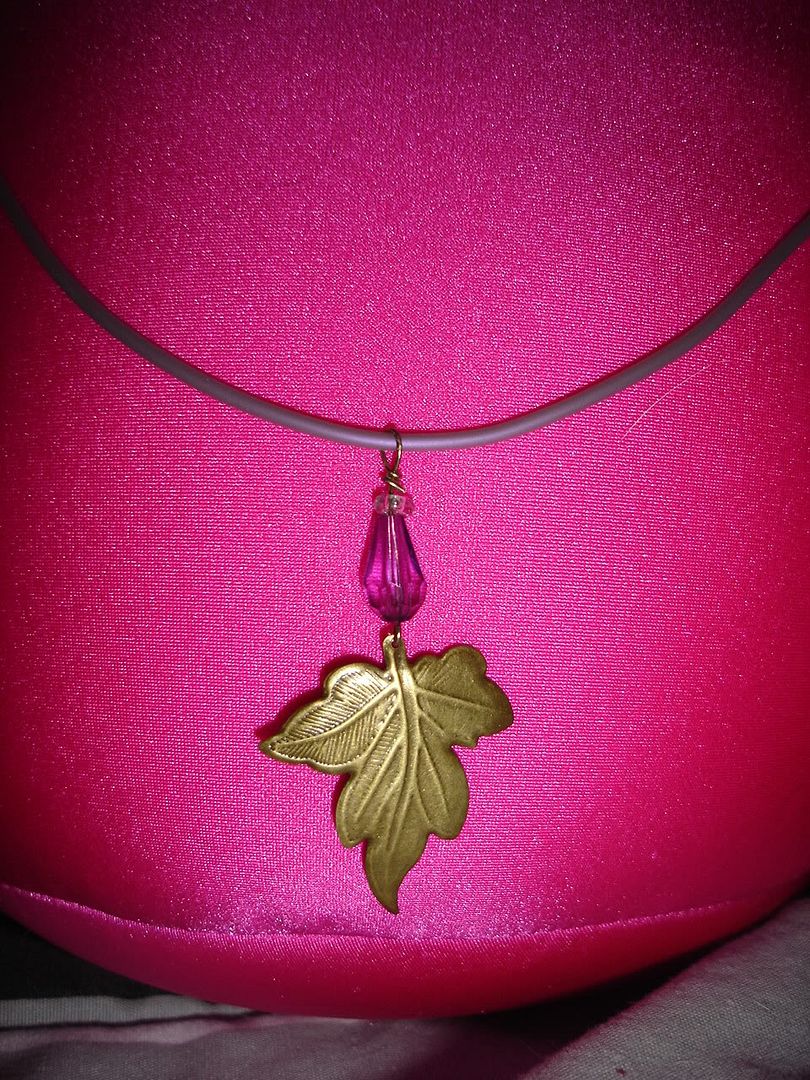 Antique brass key my exboyfriend send me. And a plastic thread. I am fearing that the teeth of the book clamp ends will cut the plastic and it will fall. I hope not.
The reason I am not too pleased with it, is,
1. I didn't think about the key when I arranged the length of the necklaces.
2. one necklace is mixed up, so one end is tangled.
And of course, I super glued the ends, so that there will be more support for the plastic thread and now I can't take it apart.
Oh well, I now know for next time. I hope.