Your welcome Titaniumhip, forgot to say that and thanks for the package!
Sorry my first pictures I made without the flash, and when I just decided to redo them, I remembered I threw the lil notes away last night. BUT, I will get a picture of me with everything on, in the next few days.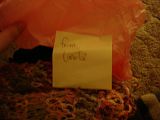 A scarf from lorelai, awesome colors.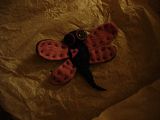 A dragonfly brooch (MY favourite!!) From everyone at the dragonfly inn.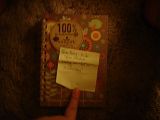 a journal from rory with recycled paper!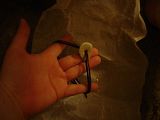 from dean. a leather and stone bracelet.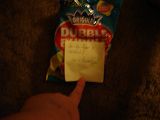 Bubblegum, and that is the quote I wanted to put on the white journl I made, but I screwed up.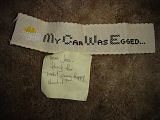 Yay, no need for comments.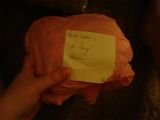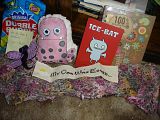 Everything together.
Thanks Titaniumhip!!
everything captured in day light tomorow, I promise!