I've been lurking around this part of craftster, figured I'd throw one of the things I've made up here. I made it for Halloween but it'll definitely get more use in the future.
I modified a luau-ish dress pattern for the top- it's not "infinity"- it's pleated and angled where the wrap attaches. You can wear it like I am in the pics or crossed over like a halter but any of the other infinity variations make it look horrid.
The bottom of the dress is a circle skirt. No pattern there- I've made enough circle skirts that I could do one in my sleep, blindfolded, with one arm tied behind my back.
Shoulda change my shoes for this pic, they're rather distracting...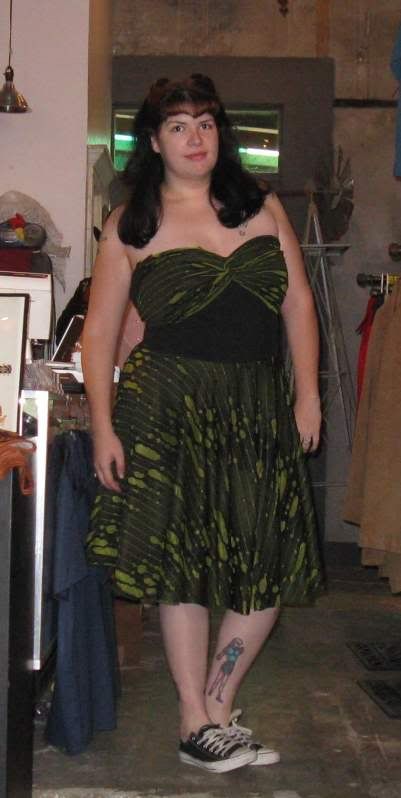 and the back-
It ended up being a little too big up top, which caused that sag on each side of the zipper. I'm planning on taking it in enough to fix it, but haven't gotten to it yet. How high a priority should I make that? How bad does that part look?