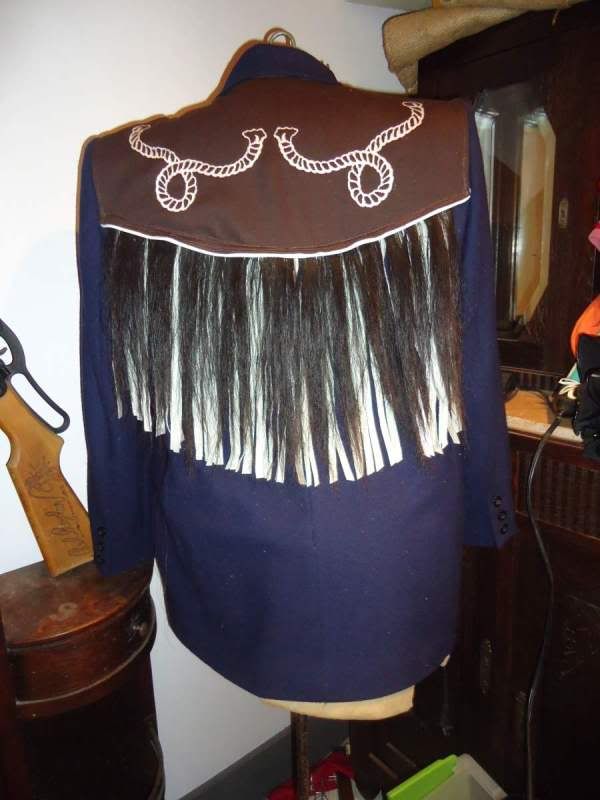 I had a fairly big chunk of horse hair (from the last time my horse got his hair did), sitting in a drawer, and I'd been planning on doing something with it for ages.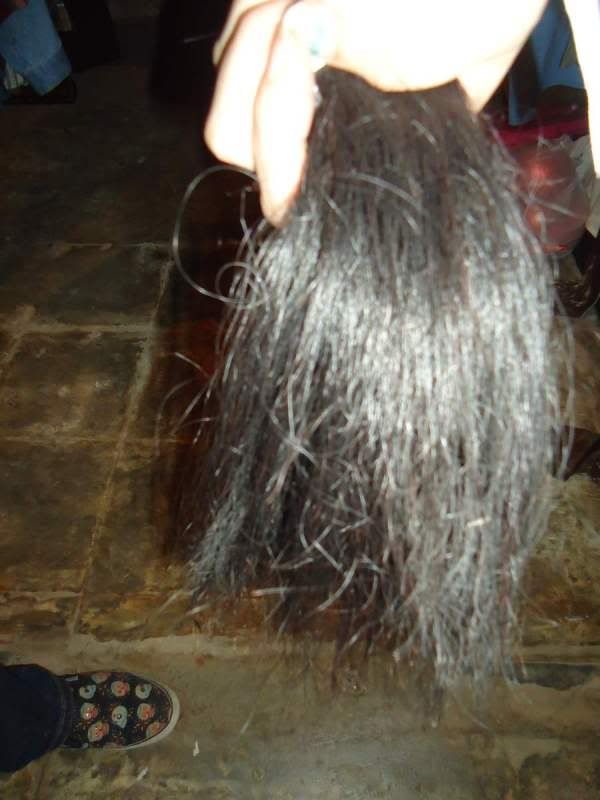 I pulled a jacket outta the closet (really nice pendleton one that fits me well, but booooooring).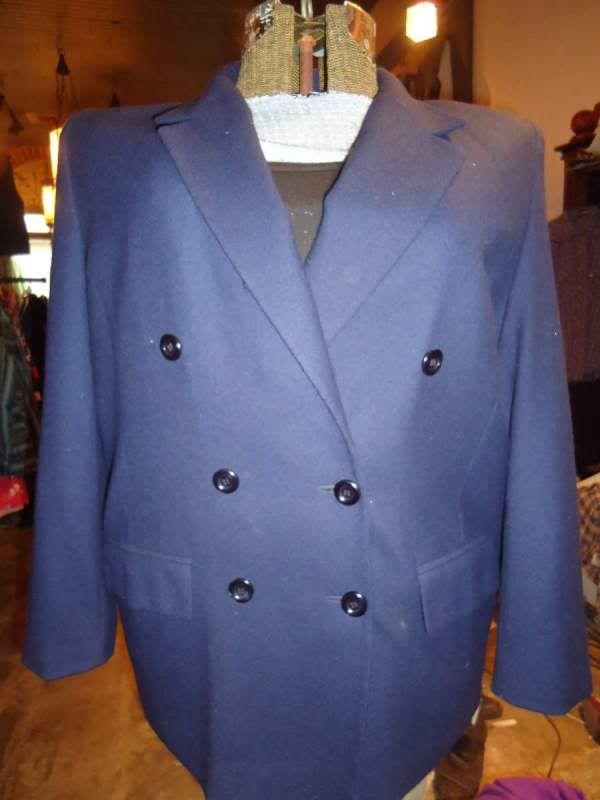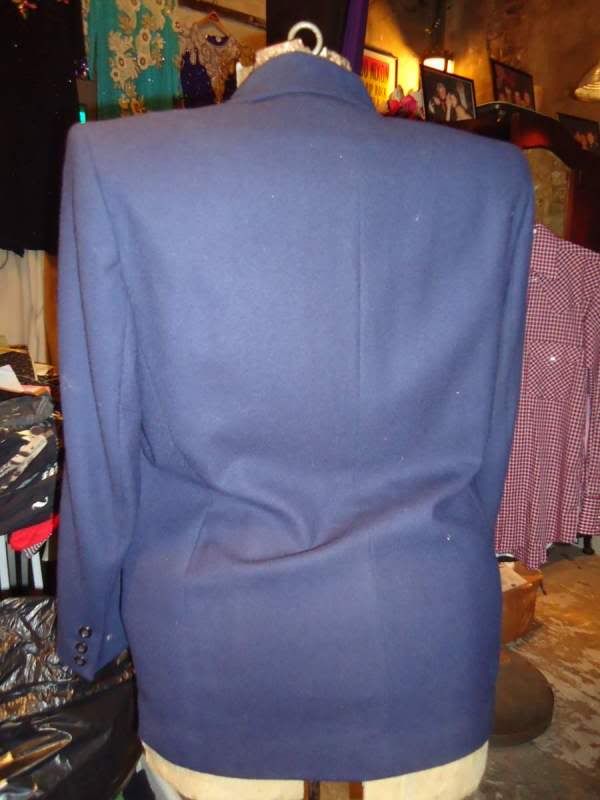 Made the hair into fringe by sandwiching it between- shoot, I don't remember. Bias tape or hem tape or something like that from my crafty stash drawer.
Then I drew a little rope design, programed it, and sewed it...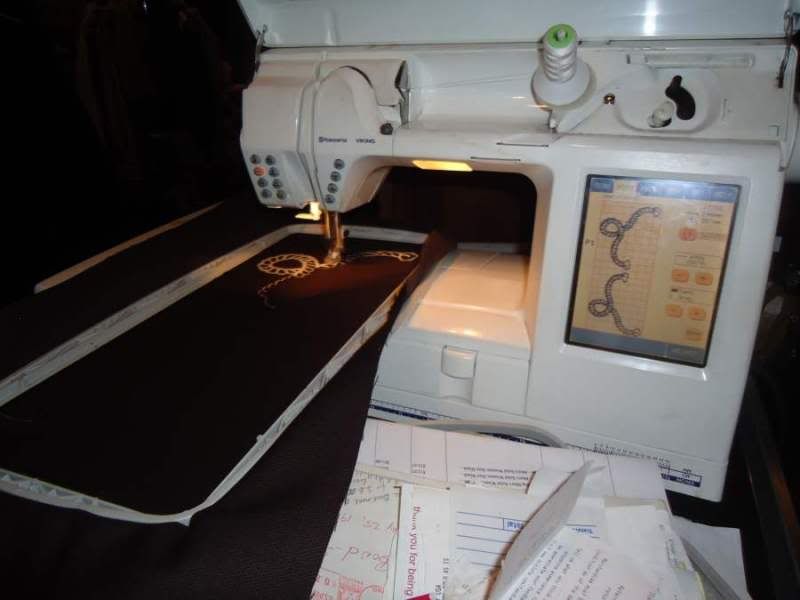 Fit it to the jacket
Same thing for the front-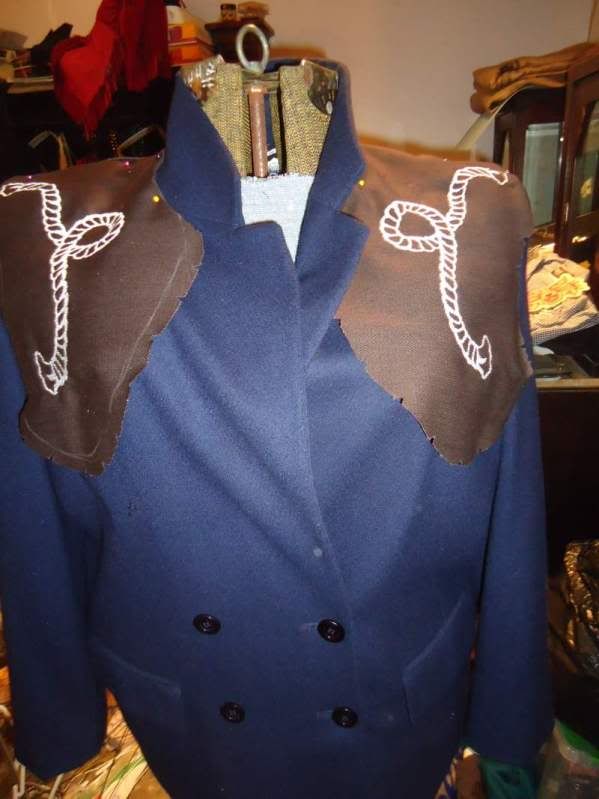 Added piping from the stash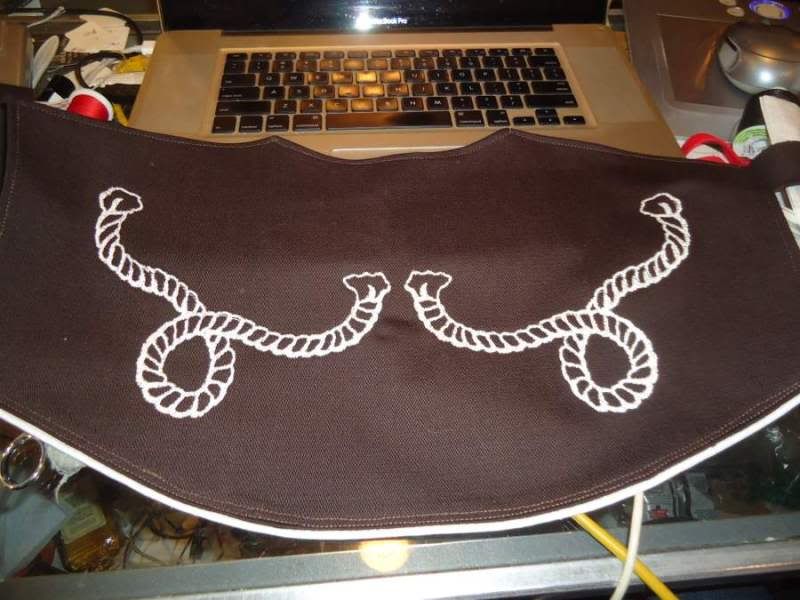 Cut some platinum leather fringe for under the hair, because it really wasn't popping... guess I didn't take pics of that, but you can see it attached here.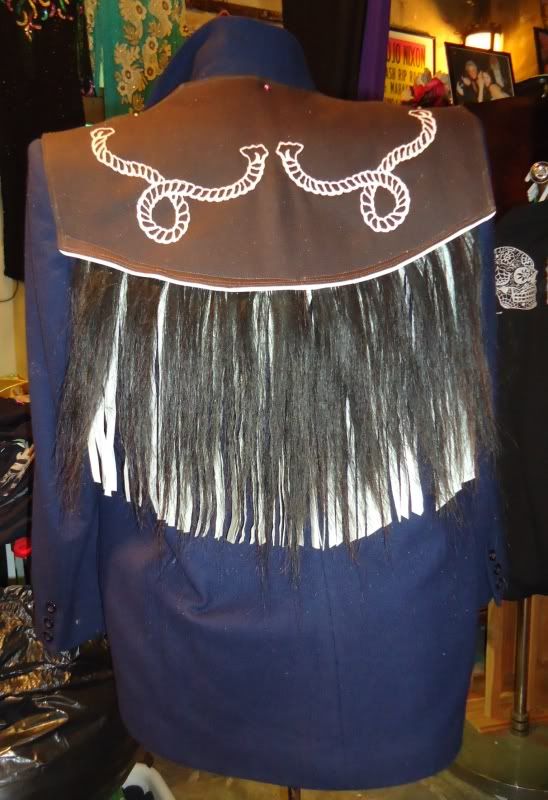 added piping to the front too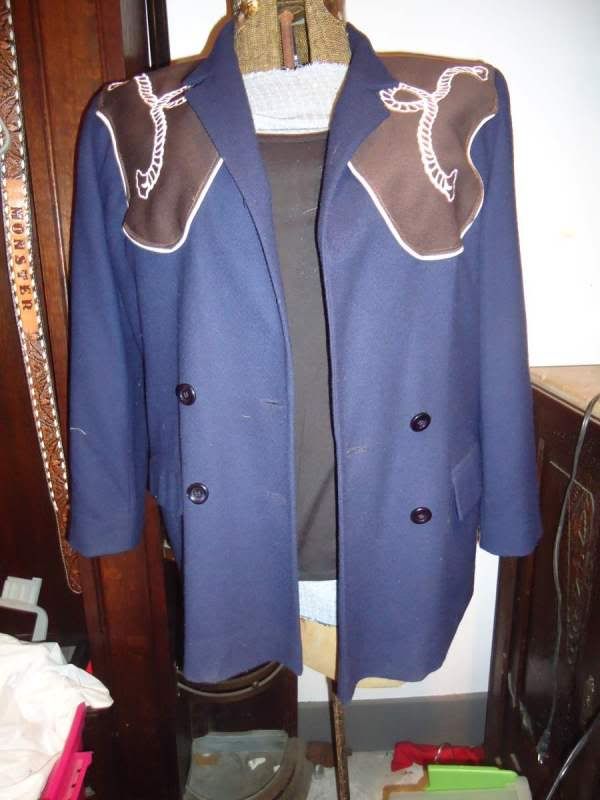 And finished it all up. Sorry the modeling pics aren't the best- took 'em with my computer.