Love the Tinkerbell costume. What a cutie! Great job on the costume too.
This is probably the cheapest costume I'll ever do.
Last October we had NO money. I really enjoying doing costumes and was disappointed that I couldn't do much. A coworker helped me come up with this cheap costume which was a hit.
I spent $2 for 2 pairs of black socks from the dollar store. DD had this outfit of a black top and pants which actually had white and pink cats on them, but I turned them inside out. I cut off the legs of a pair of support pantyhose which fit perfectly around her waist. Using a piece of cardboard from a pizza box as a brace inside the support part of the pantyhose, I stuffed each sock with packing peanuts, threaded each one through the pantyhose and cardboard and voila, a spider!
DD as a spider.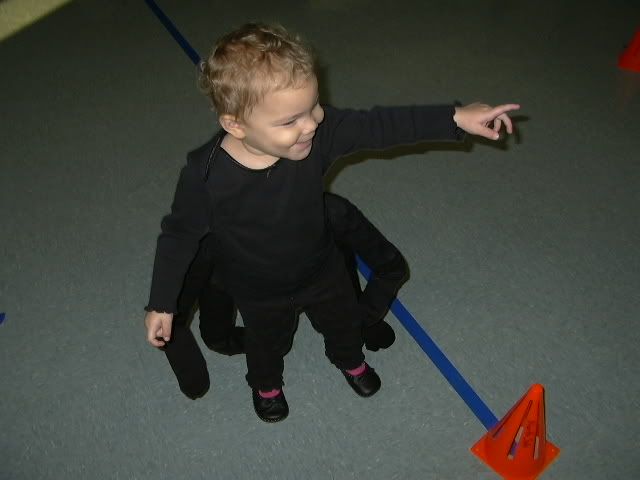 Here she is throwing a fit on the floor, but you can see the arms a little better.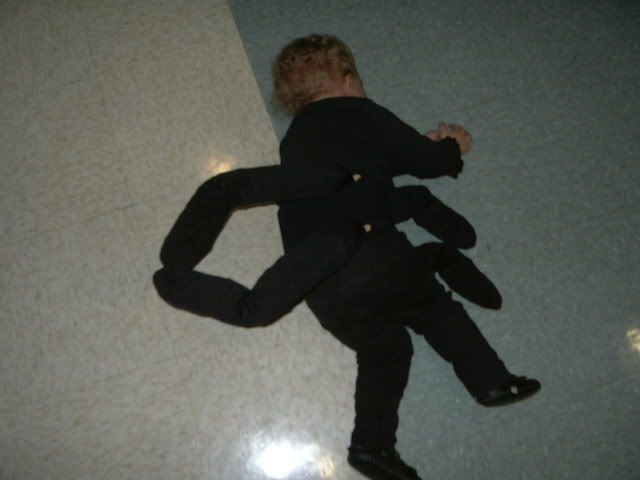 I wanted to thread the arms together so they would move when she did, but I ran out of time. I think it would have bothered her anyway, but I was still pleased with the results.