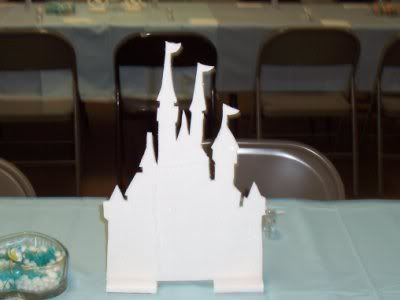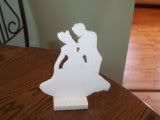 My DAD and I made these for my bridal shower, WAAAAAY back in Sept. 2005.
We saw some on ebay, and the lady wanted a TON of money for them, so we made these for about...oh..hard to remember, but def. less than $10. There was a horse drawn carriage too, but I dont' seem to have gotten a picture of that...
Oh and they're actually VERY sparkly in real life.