I know its not terribly impressive, but I'm in LOVE with how it turned out!
Quilt holders crafted by moi....oooooh...ahhhhh ;-)
Dresser (garbage day find) spruced up a little with some wood thingys and a glue gun (again please try to contain yourselves and this high skill level of crafting!)
Window coverings made by my mama
close ups of the window treatment fabrics...by the way we had to go to 5 Jo Ann's stores for that blue dot fabric! They didn't have enough at the first one and it took us until the 5th store to find it again!
Top of dresser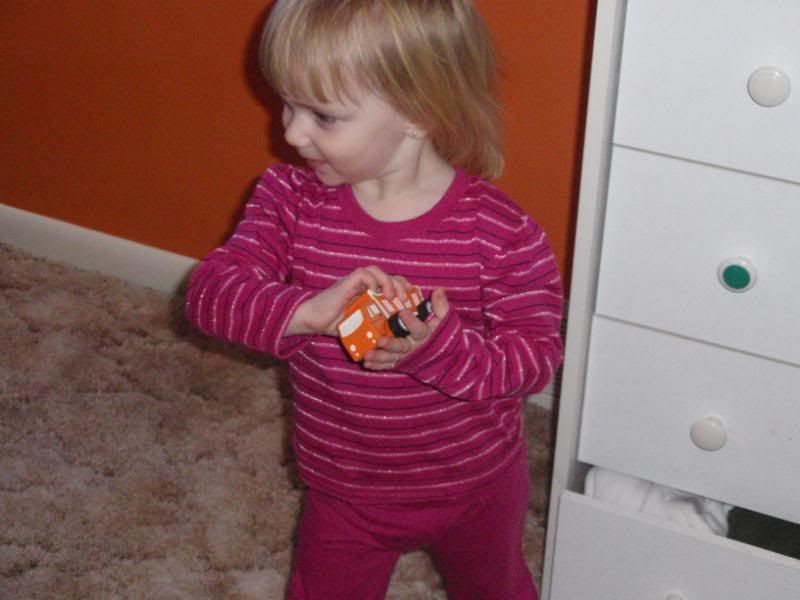 DD just because she's so stinkin cute, and hey I made her!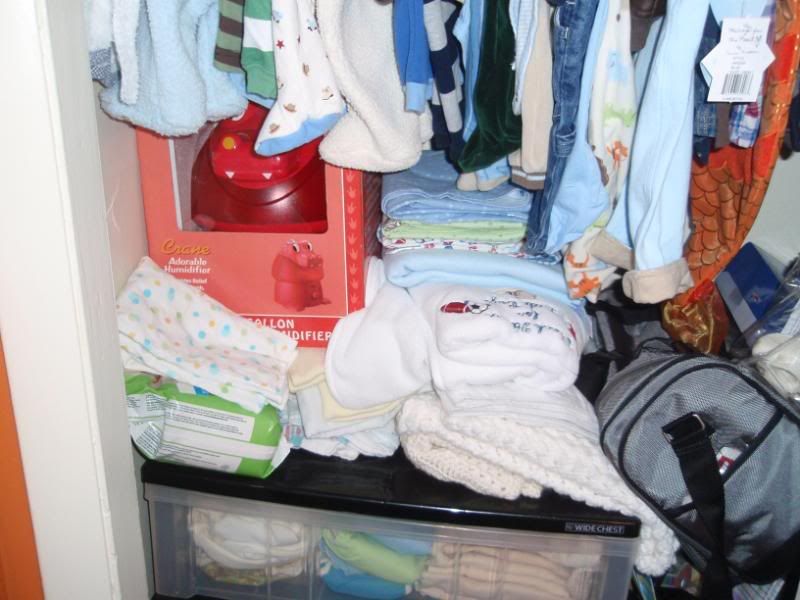 gratouitous (sp?) closet shots!
Lastly, dd holding up "brudder bwankie" that my aunt made.